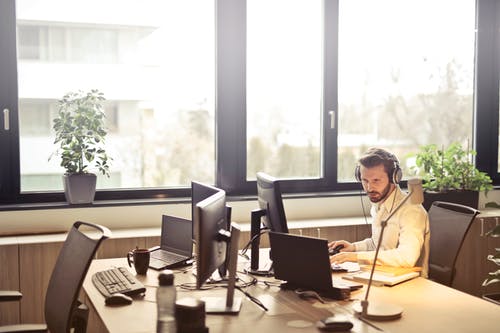 We all know how HR is a broad and expansive area in terms of operations and expertise. Business organizations that value HR as a function and process tend to get pulled in multiple directions. With growing awareness and development of new strategies, businesses can be guilty of trying too many things all at one go.
This not only compromises the net output, but also compromises the efficiency of the HR teams. An HR team needs to work aggressively two cater to two main areas-
Satisfy the expectations of the employer or company.

Live up to the demands of the employees in an organization.
While on the surface, this might look at two different and opposing expectations, in reality, a successful HR process combines and blends both of them beautifully.
In this resource article, we are going to list down some major ways, how businesses can improve the ROIs from their HR teams and processes.
If you are a business organization looking to improve your HR functions, please visit- successhrc.com.sg
List of 5 Major Ways to Improve HR Functions and Processes in a Business Organization
Start with a Review of the Existing HR Process-
If experts are to be believed, a solid foundation of your HR structure can only be established if it manages to cater to all the needs and expectations throughout an employee's lifecycle.
This means starting with an in-depth review of the existing process and figuring out what is working and what is not. Once you can delineate the possible hiccups in the process, you will be able to come up with constructive ways of addressing them.
This is what most businesses are guilty of not doing. They pile on the process after process, without getting to the bottom of the problem.
Hold Regular Training Sessions and Assessments of the HR Team-
As a field of knowledge and expertise, HR is expanding with every passing day. the growing awareness means business gurus are looking to optimize every step of the process.
Right from the shortlisting of candidates to using software aids to streamline financial records. All this requires the HR team to constantly improve their skill, understanding levels, and expertise.
A business organization needs to encourage its HR teams to opt for certificate learning courses and degrees that can help them come up with newer strategies. This can then be implemented for better results in the organization.
Leveraging Technology and Automation in HR processes-
Technology is permeating all aspects of a businesses' functioning. HR is no different. By using the right software tools and investing in digital platforms, several HR tasks can be automated.
This means that by replacing manual inputs and labor with technology, HR teams, and professionals and concentrate on more areas.
Perhaps, with all the time saves in physically managing files and documentation, they could concentrate on the skill development of the employees in an organization. Technology reduces human errors and frees up time that can be utilized in other areas.
Develop a Strong HR-Focussed Culture in a Business Organization-
While HR as a system of expertise is growing in acceptance and recognition, there are still many businesses that aren't too serious about it.
If the business owners and higher-ranking executives are not behind HR systems and processes, then the entire operation falls flat on its back. Right from the CEO to a fresh intern need to demonstrate the same level of seriousness about HR processes.
Creating a culture within the organization is a pre-requisite if you are looking to benefit from successful HR policies and strategies. It requires intent, commitment, and dedication right through a business organization's hierarchy.
Dedicate HR Processes towards Creating Better Experiences-
A sound HR team does not have to play in the CEO's team all the time. Nor does it have to play the role of an active union always voicing the grievances of the employees.
The aim should be to improve the experiences of both the personalities it seeks to address and work for. Successful HR teams can motivate employees, create time-saving structures and help in detailed record and information keeping.
For a business, all this can prove to be invaluable. This will help benefit the company, both in the short as well as the long run.
The Bottom Line
By following the above-mentioned five points, business organizations can help improve the efficiency of their HR teams. Every step of the process is important and optimizations can help benefit both the employees as well as employers. If you have any other questions, you would like us to discuss, feel free to reach out to us in the comments section below.