Written by

NewsServices.com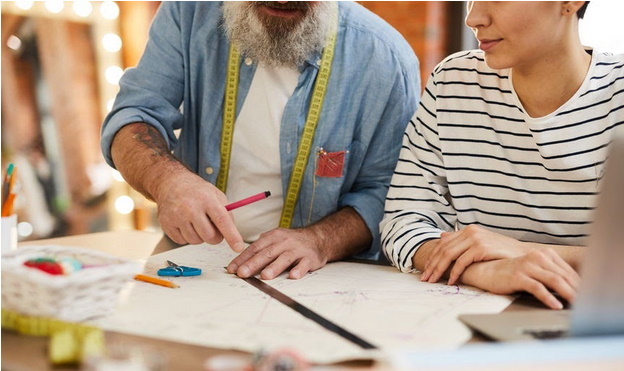 Being goal-oriented allows you to know what needs to be done and when it needs to be done, as well as keeping you accountable. As a sole trader, you have a lot of balls to juggle and dropping one can have disastrous consequences.
What's more, when you work for yourself, you don't have a boss breathing down your neck to make sure you meet your key performance indicators and milestones; it's all up to you! It's time to establish some goals, so get your notepad and pen ready and check out our top tips for setting and achieving business goals.
TAKE A STEP BACK
To begin, take a step back and consider the broader picture. Not only for your company but also for yourself. Consider the following questions: Where do you see yourself heading? What is your mission? What motivates you? Is the business all you want it to be? Answering these questions can assist you in determining the route you want to go and what you are truly striving for. It can also motivate you to reflect on your achievements and how you can take your business to the next level.
SET BOTH LONG- AND SHORT-TERM GOALS 
Second, after you've decided where you want to go, divide the goals you have identified into long- and short-term objectives. Short-term objectives are those that you desire or need to achieve within the next year. Long-term objectives are those that you have in mind for more than a year; for instance, you may expect to achieve them within 3 years or 5 years.
Once you have subcategorised your goals, ask yourself whether the timescales you have set are achievable. Examine all of your objectives: Are you attempting to do too much in a single year? Are you concentrating on the most essential things? Do you need to change how you spend your time to reach your objectives? What will happen if you don't achieve your short- and long-term goals? What actions will you take to make sure you do?
GET SMART WITH IT
It's true: the way in which you write your objectives has a significant influence on whether or not you reach them. Setting SMART objectives can assist with this. Not only will writing your objectives in the SMART style give you much-needed clarity, but it will also help you get out there and actually achieve (SMASH) them. So, what exactly are SMART goals?
SMART is an acronym for Specific, Measurable, Achievable, Relevant, and Time-Bound. When you write your goals, be sure they fit the requirements listed above. For example, if you have set a goal to 'attract more clients,' think again. This type of objective is far too broad and lacking in focus. As such, you will have a slim possibility of success. However, if you make it a SMART goal, you'll have a better chance of seeing results. Here's how to do it:
Specific: Make a clear statement about what exactly you're attempting to accomplish.
Measurable: Make sure it's quantifiable, so you'll know for sure if you've met your objective.
Achievable: Examine whether your objective is truly attainable. Is it realistic to expect to gain five new branding clients?
Relevant: Make sure the objective is relevant to your company's overall vision. Do you wish to increase your social media management services, or do you want to extend your branding services?
Timely: Set a firm deadline for yourself, so you know precisely what you need to do and when.
You're now held accountable, you've set a deadline, and you know what you're aiming towards.
Now, your goal may look something like the following:
Grow Market Share in Sydney By at Least 10% by the End of the Year
Specific: We're seeking to expand a specific product line by a specific amount (10%) in a certain geographic area.
Measurable: We'll be able to track new clients, growth in new markets, and overall growth in current markets to achieve our goal.
Achievable: We expanded by 8% overall last year, and we believe we can achieve this new objective.
Relevant: More market share frequently leads to increased revenue and more consumers, among other advantages.
Time-bound: By the end of the year, we will have accomplished our aim.
It's critical to develop and implement SMART goals because they provide everyone involved a point of reference. As a result, when the measurement period comes to an end, your team may reevaluate if it was actually "achievable."
Make it a goal to ensure you are fully insured
Insurance safeguards your company and provides peace of mind to you and your customers, as well as providing a financial safety net in the event that you are held accountable for anything going wrong. It's also an important part of your Business Continuity Plan, since it allows you to keep running your company even if things aren't quite going to plan.
Even if you've been self-employed as a sole trader for a long time, it's crucial to make sure you have the proper sole trader insurance for your business. Your business may have changed over time, and your policy may need to be updated. There may also be some aspects of your business that are not covered by typical insurance wordings. When the worst happens and you need to file a claim on your insurance, the last thing you want to find out is that you're not truly insured for that occurrence.
Because tradespeople's work can be very diverse, it's critical that you are precise about what you do when speaking with your insurance broker. For example, when it comes to finding a policy, your broker will need to know if you work with heat or to specified heights (and depths!).
If you have subcontractors, you'll need to make sure they have the proper insurance, which may be your duty in some cases.