Written by

NewsServices.com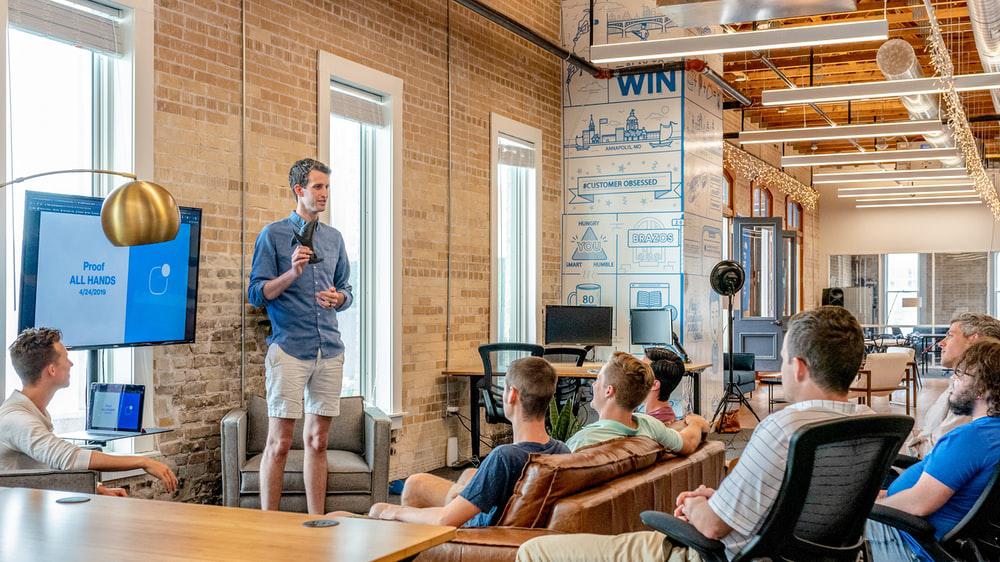 If you own a business of any kind, you already know the importance of your building looking nice both inside and out. A professional looking building is much more likely to attract new clients/customers and keep them coming back. But building upkeep can be stressful, time consuming, and expensive. Don't let this make you panic. Here are 4 simple ways to make your business look nicer.
Landscaping
The exterior of your building is one of the first parts that people see when they arrive, so it should represent your business in a positive way and look beautiful.
Hiring landscapers or mowing services
is a good use of your budget because even something as basic as a well manicured lawn will make a huge difference in the way the exterior of your building looks.
Signage
Investing in quality signage is another fantastic way to make your business look much nicer and stand out. Consider hiring a professional graphic designer to create your signs for you and make sure that the company you go through is reputable and gets great reviews. You need your exterior signs to be able to withstand the test of time and not fall apart because of inclement weather. You also want them to use colors, shapes, fonts, etc. that will stand out while still representing your business.  
Interior Decor
Once potential customers/clients get past the exterior of your building and walk inside, they will continue judging your business upon first glances. Make sure that what they are thinking is only positive by creating a nice space with your interior decor. If you have an eye for design, this can all easily be done yourself, but if you don't know the first thing about how to
design an interior
, you may consider hiring a professional to help.
The expense of this will be totally worth it because it is something you don't have to do super often and the results will be lasting. Just make sure your interior, like your exterior, represents the ethos of your business.
Lighting
Lighting is everything. Harsh fluorescent overhead lighting
is not the greatest choice
for a business. It can be unflattering to people's faces and beyond that, it can also accentuate any dirt or mess that you may not want customers and clients to notice. Instead opt for softer lighting which will not only make everything look warmer and nicer but will also help to save energy!
Making your business look nicer does not have to be a massive project. You can do small, simple things like the ideas on this list, which will help the appearance of your business, both inside and out.