Written by

NewsServices.com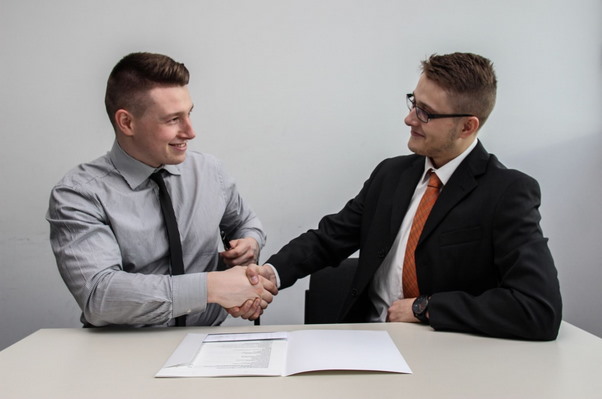 Post-pandemic, organisations really need to hang on to treasured staff in order to stay strong as the world economy weathers this storm. Good health care, bonuses, recognition, good working conditions, and career support should all be in place to keep the best staff on board.
However, you may also want to offer an immediate show of gratitude if your staff members have been superstars recently. The question is, how do you thank your staff in a way that they will really appreciate?
Luckily, there are lots of options that can help you express gratitude to your employees. Here are five of them:


Include Them In Client Thanks


One of the easiest ways to make sure your staff members feel valued is to include them in your regular outreach to clients. If you've invested in high-quality corporate gifts for clients, why not hand them out to your employees too? This will ensure that they feel as valued as your treasured clients and customers.
Organize A Picnic


One great way to thank employees for a job well done is to organize a picnic where everybody can get together and have a good time. Each employee should be able to invite their family, and you should put on a good spread so that the event feels like more than a gesture. Arrange some entertainment and perhaps some employee awards that will make the event a memorable one. Gourmet hampers make fantastic gifts to accompany awards, and if it all goes well, this could become an annual tradition.


Thank Employees Directly


Statistics indicate that 63% of employees who feel recognized in their job are unlikely to look for a new job opportunity, and 40% would put more effort into their work if that recognition happened regularly. What this tells us is that sometimes gifts can't replace words.
Are your managers thanking team members directly? Do you have staff recognition newsletters? What about an employee of the month award? Recognizing your staff for their input and contributions can take just a few words from you, but it can mean the world to the recipient.
Support Employee Health Initiatives


Health is a major factor contributing to employee happiness these days, and one great way to say thank you to your employees is to embrace wellbeing facilities in your business. Studies show that 89% of employees working at organizations that offer and support well-being initiatives are more likely to let everyone know it's a great place to work.
Thanking your staff with free fruit, lunchtime yoga sessions, before-work-walks, and other health boosts is a great way to let your employees know that you truly value them.
Say Thanks To Their Family


If employees have done particularly well, a small gesture like a coffee shop card or supermarket voucher with a handwritten note can be a good starting point to say thanks.
In addition, saying thanks to the person's family for supporting the employee tops off a really good all-around token of appreciation.
Americans value their family identity
over race, political views, religious views, and career. So this feature of the thank you will deepen the feeling behind it and ensure the employee knows that you understand family values as a business.
As an employer, your team has helped you get through one of the hardest global events in recent years. Give them the thanks they deserve now and keep the habit up in the future. The reward for you will be a more productive, loyal, and motivated team full of people who are passionate about helping your business grow and thrive.