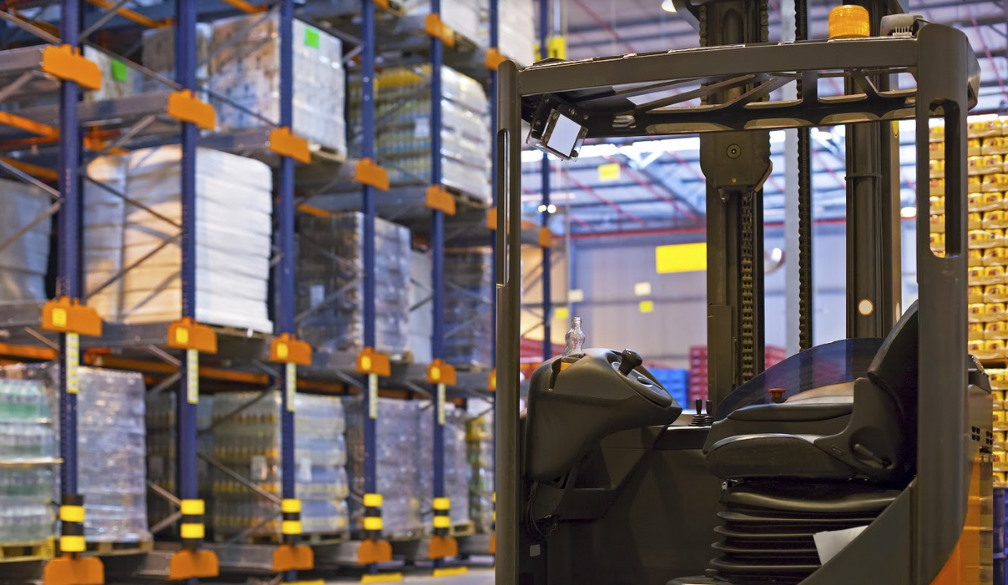 For any successful business, it's essential to prioritize efficiency. It's common for most people to expect workers to be reliable, but what intelligent businessmen won't tell you is that a dependable system is just as important.  
Material handling and logistics are one of the biggest industries in the world, and it just keeps growing. As e-commerce and logistics increase in necessity, it's expected that material handling also improves. In doing so, productivity can increase, and so will profits. 

What Is Material Handling? 
Think of every product you bought, consumed, or have in your home. These things came from the supply chain, where goods were manufactured, packed, transported, tracked, shipped, and more. There are so many steps to material handling, and each product can go through so many steps before it can arrive at your door.  
While the products go through material handling, people, machines, and programs all come into play. When you order something online, it's usually stocked in a warehouse where workers organize and record stocks. They also handle and receive orders so they can prepare them to be shipped out. With so many steps, it can be challenging to optimize since it can get tangled up and confusing. 
Why Is The Efficiency Of Material Handling Important? 
Because of how easily the process can become confusing, it's essential to optimize it. Efficiency is all about making the workflow quicker and easier, which means that any interruptions or mistakes should be avoided. Any delays or errors equates to losses and even disgruntled clients, customers, and employees. 
How Can Material Handling Be Made More Efficient? 
Material handling is all about finding solutions to increase profits. If you want to get your business as efficient as possible, try out these steps.

1. Getting The Best Equipment 
Manual material handling is an important aspect, but there is more possibility for error. This is why getting the best equipment to store and move them around is necessary. The best equipment can help avoid human mistakes, such as dropping them and possibly breaking them in the process. But it's not just for avoiding the losses; high-tech equipment like Robotunits can help improve the process that can increase profits. These materials can ensure smoother transportation for materials, organized and efficient workstations for employees, and safe storage. It's far easier to go through the motions of material handling than doing things manually, which is slow and risky.


2. Documenting The Workflow

The workflow is like a web of systems that have to run smoothly to ensure that each second isn't wasted. Documenting workflow might seem unnecessary to some, but it's invaluable to any business owner who wants to be successful. Through documentation, it's possible to study where the system strives and where it struggles. And only by seeing it with documented evidence will it allow managers to troubleshoot and plan the processes better.   


3. Studying And Updating The Layout
When it comes to manufacturing and warehousing, the layout is a huge factor. As you might notice, an area that is too cramped will make it difficult for workers to do their tasks. Manufacturers will need the elbow room, and warehouses need the extra space to move machinery and avoid bumping into shelves. The layout also ensures that the flow going in and out of the warehouse is quick and uninterrupted. A swift and efficient process will mean more finished tasks and more profits. However, remember that the layout is not only about stocking as many goods as possible. It's also about the safety of the area for both your business and the employees.  

4. Maintain Your Facilities
Facilities and equipment are all part of the workflow. If they aren't maintained and cared for, they will malfunction, which will slow down the process. It's worse if the facilities are damaged to the point that they're unrepairable. It wouldn't just cause difficulties for workers, but also delays and losses.  

5. Know Your Warehouse Limitations
Filling each building will have a specific range of percentages. Maintaining this range will ensure that the facilities perform excellently. Going over that range is only going to make it challenging to maintain the performance of the workflow. To illustrate this, imagine a busy warehouse with too many shelves. If each shelf is placed too close to each other to make room for more shelves, it will be inevitable for workers to bump into each other. It will also cause a narrow clearing for machinery like forklifts to go through the lanes and make turns. Because of this, workers will have to work slower because they have to be more careful not to knock shelves over. Therefore, it's wiser not to overcrowd any area with materials because it's just going to interrupt the flow.  


Conclusion 
There are so many ways you can run your business better, but it doesn't have to be an elaborate scheme. Sometimes, the most straightforward answers are the most effective ones. Trying new ways to handle materials is a great way to make an immediate change, but it can also be about studying and troubleshooting issues in the system.