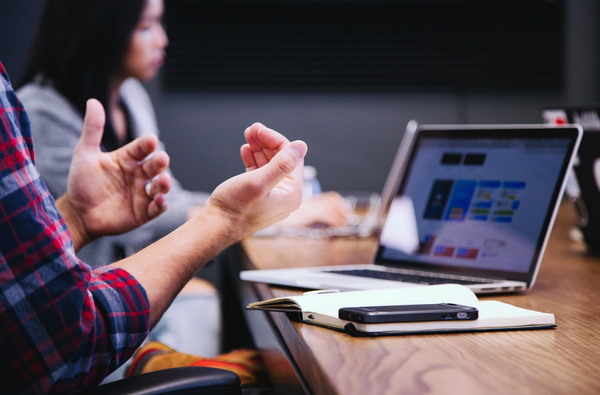 Different types of consulting firms are becoming more and more popular these days. Many organisations across different industries resort to the help of consulting companies to solve any problems they face or improve various aspects of their business, such as sales, brand awareness, customer retention and more.
At the same time, huge popularity also means that there is an endless amount of consulting firms that popping every day, making it essential to find ways to gain an edge and stand out from your competitors. Below, here are six ways to propel your consulting business to the next level.
Research Your Competitors
Instead of focusing on beating your competitors, you need to be aware of your competitors and what they are doing. Find out their marketing strategies, what value do they add to their services and what makes their business keep growing - and learn from them.
It doesn't even hurt to imitate what your competitors are doing, as you might be able to do it better. Also, you can identify gaps in your competitor's offerings to make your services and marketing strategies stand out and improve your business performance.
Look For Ways To Automate
Finding ways to incorporate new technology and optimise your process is a key step in growing your consulting business. Updating social media profiles, sending out weekly newsletters and putting together invoices can take a lot of time and energy.
By automating your daily tasks, you not only save your time and resources but also can do more with less while improving the performance of your business. Even small improvements, such as tracking your time, using apps to manage multiple social media accounts, or scheduling appointments, can positively impact your bottom line.
Expand Your Services
One of the effective ways to grow your consulting business is to expand what you do. Enter new markets, cross-sell new services to existing clients or consider natural additions to your current offerings. 
For instance, you can create a new product or online learning module to teach others what you do. This will help not only provide a great passive income and scale your business but also grow your thought leadership platform. So consider packaging your knowledge and unique and well-informed point of view into a product that you can sell, such as a training course, webinar or book. Then use your new offerings to reach new markets and attract more potential clients.
You probably already have a blog where you can show your knowledge and expertise. Making an informative video, ebook or mini-version of your course can also be a great way to build trust in your services.
Never Stop Marketing
When you are in the stage of developing a consulting business, you probably won't give up your marketing efforts to save money, considering how affordable digital outreach tactics have become. But that doesn't mean marketing strategies should always have a guaranteed place on your top priorities list.
If you are marketing your services with a ferocious tenacity, you may eventually find yourself feeling overwhelmed by the number of projects. In this case, you no longer devote time to manage your business, stop blogging and posting on your social media accounts. However, as projects come to an end, you might be forced to return to active marketing and sell like crazy to attract new clients.
Therefore, finding the right balance is key. When managing both operations and production, make sure you never stop promoting your offerings. If you want your consulting firm to be successful, you need to sell your next client while strengthening your relationship with the current one.
Invest In Your Company & Yourself
When we are busy with work, we may not think about ways to learn more. Also, we never look for opportunities to spend more money. However, usually, these are exactly what we need to do to be successful. Developing a thriving consulting business often means ongoing learning.
Luckily, there are many great online learning options, while most of the courses offered by different websites are very affordable. Since it takes a lot more knowledge to grow a consulting business than to start one, consider adding a learning module to your monthly routine.
Remember, just like any type of business, the consulting company doesn't grow without investing your time, money, or both. Try to think strategically about what business funding options to use, which pennies to pinch and when to make investments to grow your business.
Speak At Events
Speaking at events allows you to expand your audience and therefore introduce your services to your prospective clients. You may be invited to specific conferences or seminars to speak about your area of expertise, or you may organise your own event, which could be based on your book, your consulting methodology or your overall unique point of view.
There is no need to make heavy sales; simply bring value through your speech to help you and your business get more public attention. Your ability to climb the podium and speak in front of a large number of people will determine your profitability and success as an expert in your field.