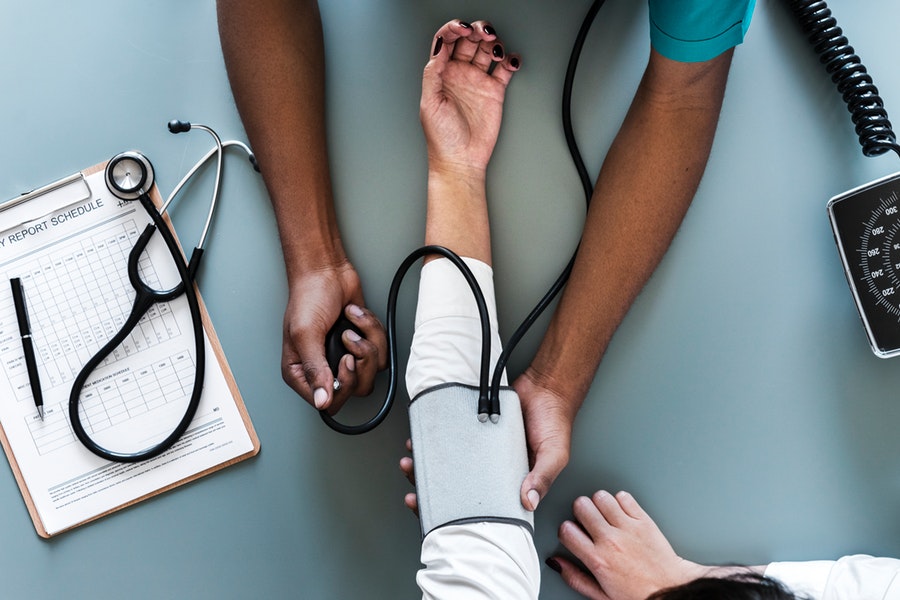 A good sleep is the pillar of a healthy body and a strong mind. Countless studies have proven how a good night's sleep goes hand in hand with good health and a productive day ahead. Sleep has an impact on the productivity, alertness, and the overall temperament of individuals. However, a good sleep is unachievable for many. A whopping 60% of Australians are reported to be suffering from different symptoms of sleep disorder. Compiled ahead is a list of the factors that are responsible for hampering a good night's sleep. If even one factor sounds like you, then you need to be vigilant enough to take steps to guard your sleep quality. Failing which, sleep deprivation and a more serious host of disorders will start occurring for which treatments are only provided by sleep medicine specialists. Taking corrective measures beforehand is necessary so that the below factors do not snowball into a big sleep disorder or any other illness:
1. Stress
Stress is an underlying cause of many other disorders. It affects one's sleep big time. The stress can be from anything - your child's grades, your own career issues, a spouse's changed behaviour towards everything. Stress is omnipresent and it in turn invites more health issues too. People who are stressed have a hard time focussing on any task at hand. Their thoughts are troubled and uncontrolled too. This stressful brooding and the series of useless thoughts is a trigger that prevents the person from falling asleep.
2. Excessive consumption of caffeine
Caffeine is another factor that is responsible for robbing one's peaceful sleep. Consuming too much caffeine in the hours before sleeping at night is harmful as it leads to other symptoms of sleep disorder such as restlessness, an increased heart rate, cramps, among others. Hence it is always better to steer clear of the temptation of downing that one last cup of coffee which is your comfort drink but is detrimental to your sleep.
3. Pest Infestations
Bed bugs infesting the mattresses and beddings in homes owing to reasons like lack of hygiene, old furniture, existing infestations in clothes, wooden furniture, etc. is another factor that keeps people from having a peaceful sleep. Besides discomfort and loss of sleep, bed bug bites cause mild to extreme reactions. It is common to wake up in the middle of the night out of irritation and itchiness occurring with bed bug bite. This leads to sleep deprivation which has links to other health issues like loss of appetite, depression, anxiety, and impairment in emotions and thoughts in extreme cases. If your residence has an issue of bed bug infestation, it is high time that you opt for Bedbugs control in Melbourne from reliable service providers. Pestico Pest Control is a responsible pest control service provider you can book an appointment with!
4. No exercise or exercising at the wrong time of the day.
A proper age-appropriate workout is as essential as is consumption of proper food and good air. However, sleep will delude someone who does not exercise and has a sedentary lifestyle. Conversely, exercising an hour before sleeping is harmful too. Studies have shown that doing high-intensity exercise an hour before bedtime is a sleep deterrent and that candidates took longer to fall asleep.
5. Excessive scrolling on your phone
Social media scrolling is a tempting alternative to while away your time in bed. Scrolling through your newsfeeds or through your Facebook to check who is the latest person to "like" your photo disturbs your sleep cycle and prevents you from falling asleep. People who choose to watch Netflix instead of grabbing on some precious shuteye also fall in the same category. Social media and Netflix are an extremely addictive combination as well. Once you start watching Netflix or start scrolling social media to avoid sleep there is no going back. Also, the blue light emitted by your phone keeps you stimulated and prevents you from getting any sleep.
6. Sleep apnoea and insomnia
Sleep apnoea is a sleep disorder that is another sleep deterrent usually seen in men. waking up in the morning with a headache, breathing through the mouth, snoring, awaking with a dry throat on many mornings in a row are all signs of sleep apnoea. Similar symptoms are also seen in people suffering from insomnia. Circadian rhythms in the body are responsible for regulating and controlling one's sleep cycles. They cannot be changed abruptly, hence people in night shifts tend to struggle with sleep. Not surprisingly, these disorders are also seen in people who hire Bed Bug Control in Melbourne.
7. Anxiety
Majority of the time, anxiety stems from overthinking and over-worrying about things that are not in one's control. Such thoughts keep one occupied and prevent people from falling asleep at night. Studies also show sleep deprivation to be a trigger of anxiety. Ironically, both sleep deprivation and anxiety go hand-in-hand. Dealing with one will automatically solve the other issue.
The food that you consume, the temperatures and the light in your bedroom and chronic pain owing to existence of medical conditions if any, such as arthritis, gastroesophageal reflux disease, premenstrual syndrome etc. also decide the quality of your sleep.
Meditating regularly, visualizing positive scenarios, working out daily, keeping your electronic devices including your phone and your kindle away are few measures if implemented that will help one in getting proper and peaceful sleep.
If the sleep problems are because of the pests and critters that have invaded your home, then do not waste time. Pestico Pest Control Melbourne is a service provider specializing in eliminating bed bugs, possums, fleas, ants, rodents, spiders, termites, wasps, borers etc. They provide excellent services across all suburbs of Melbourne.
Book an appointment with them for Emergency pest control service. And get guaranteed services at economical prices. Call them now and resolve your queries regarding Bed Bug Control in Melbourne!