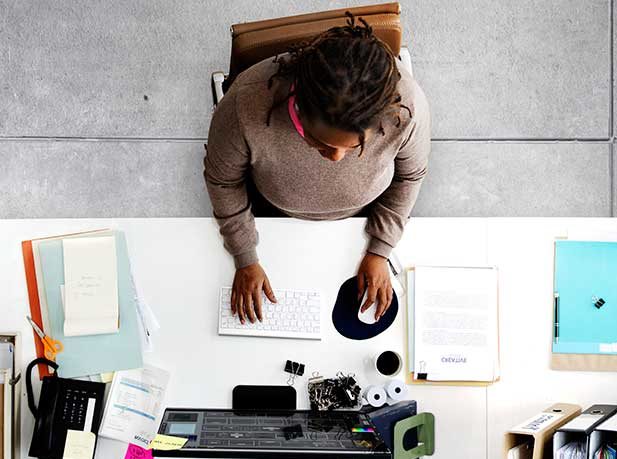 Are you looking for a career in growth marketing but don't know how to set apart from the millions of other growth marketers? Don't worry, we got your back!
Even though more and more people discover growth marketing as the next step in their career, it's not too late to join the emerging field. After all, it's still developing rapidly and constantly changing – meaning new needs and challenges arise constantly creating plenty of opportunities for newcomers to shine.

However, it's important to have a plan in place on how to stick out of the crowd and be among the best in growth marketing. With more people pursuing careers in growth marketing, this is getting harder every day – but not a mission impossible!

Here are 5 tips on how to future-proof your
growth marketing career
that sets you apart from your fellow growth marketers.


Study new skills
That's the classic way of learning. There are plenty of online training courses in growth marketing but also options like growth marketing bootcamps (e.g. General Assembly) that will build your skills.
You will want to build your growth marketing skills in a so-called T-shaped form, meaning that you know a little about all relevant marketing topics and a lot in a few (i.e. you're a specialist in only a handful of areas).


Pursue a side project
One of the best ways to learn growth marketing is by starting a side project. This can either be your own side-project or you offer others to help them in your free time.
Ideally, you'll find projects where you can learn a lot from the people who run the projects, for instance experienced growth marketers themselves. While you can't expect to earn much money with this, the learnings, experiences and relationships you build on the way are invaluable.


Add experts to your network
Set yourself up for success by building relationships with experienced growth marketing experts. You can learn a lot from observing and communicating with others or asking for their advice on your challenges.
A great place for building your professional network this is LinkedIn. You'll find plenty of growth marketers on there that you can reach out and connect with. It's also a great platform to learn because many people share their knowledge and experiences freely.
Build up your own audience by posting about growth marketing topics or documenting your journey to become a growth marketer. You'll attract like minded people and opportunities will come your way.

Get a coach or mentor
Why would you try to go all the way to the top by yourself? It's much harder, you'll make plenty of unnecessary mistakes and most of all it will take you much longer to try to get a good growth marketer by yourself.
Instead, get help from experienced growth marketers who can coach or mentor you on how to achieve your goals. They've usually paid with sweat and tears for their own experiences and are happy to share them with you to elevate your game. Platforms like GrowthMentor are an ideal and inexpensive place to get help from experts quickly.

Start a growth marketing role
The last (and most logical) step to learning growth marketing is to find a position within growth marketing. Of course, you're going to build your skills much faster if you spend most of your time doing growth.
This means you should try to earn your bucks with a growth marketing job as soon as possible. If you're already a more experienced growth marketer you should look for roles in growth marketing that go beyond your current capabilities. This will incentivise you to learn new skills and work on your T-shaped skill set.
In conclusion, boosting your growth marketing career and becoming one of the top growth marketers is surely not easy but definitely not impossible. Follow one (or all) of the above tips and get ahead of the curve and learn growth marketing quicker than anyone else.