Written by

Kamballa Johnson
Internet marketing can be easily defined as various internet techniques that can be used to promote a product or service to all those people who use the internet to visit various websites and social platforms. We all know that everything, be it a service or a part of our daily life, is completely connected to the internet. Every major update related to the world around us can be found on the internet. When everything is connected in this modern internet world, it is obvious that an organization cannot survive without utilizing this platform to promote their products and services. The scope of internet marketing is very wide and goes beyond the basic concept of creating a website. Internet marketing uses all and different types of platforms to promote the products. Let's have a look at the few of the internet marketing techniques that a Sydney marketing agency uses to promote their customers in the market.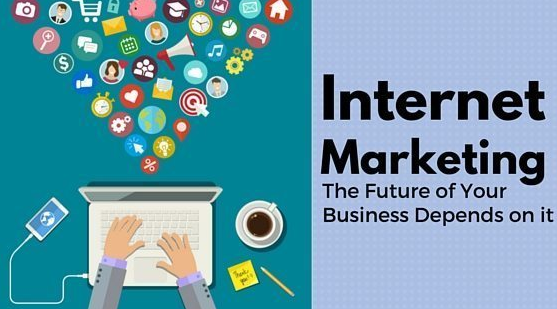 Search Engine Marketing
One of the most common techniques of internet marketing is Search Engine Marketing where the companies pay the search engine to promote their name and ads on the top of the search results. The most popular example for the same is Google search results where you will see the paid ads in the Google search results. These are mentioned as featured ads in the search results and occur before the free search results start.
Blogs
Another most common and popular way of internet marketing is Blogs. It is very similar to a website but contains a lot of posts by single or multiple authors. These are regularly added to the blog such as 2-3 times a day. They can be used to review a product, explain the features for the same, or to link the article back to the product website.
Email Marketing
Email marketing is one of the most basic and known internet marketing techniques that everyone knows about. Ever since emails came into existence, email marketing has been one of the direct marketing strategies that can be used to communicate commercial and professional messages. The benefit of email marketing is the kind of customization you have on offer. From posters to banners, and all types of written details, an email marketing campaign can help you reach thousands of customers with customized content and information that you want them to understand. 
Social Media Marketing
This is by far one of the most popular internet marketing techniques available. Social media websites like Facebook, Instagram, and Twitter have seen millions of people connecting with each other, based on interest, region, relationships, etc. There is no other place on the internet where you can reach millions of customers worldwide, at the least cost and time. Based on the type of interest people are connecting with, Internet marketing can help create customized marketing campaigns that can promote products and services to people with certain interests and regions, etc. The experts from internet marketing Sydney, have been using social media marketing as a very effective source of internet marketing for a very long time.
Article Writing and Website content
Article writing allows companies and startups to create an article related to their business or people's interests, which are later made available for publication and distribution on different websites. The article is written using specific keywords and people's interest to make it appear in top search results. Well written and unique content can attract a lot of potential customers to the official website.
Affiliate Marketing
Affiliate marketing has been there for a very long time and has been one of the best internet marketing techniques. It gives a person the opportunity to earn by attracting customers to the company's website or product link. The more people buy through them, the more the affiliate will earn. The earning potential in affiliate marketing gives it a very good prospect in internet marketing techniques.