Written by

Tess Sanders Lazarus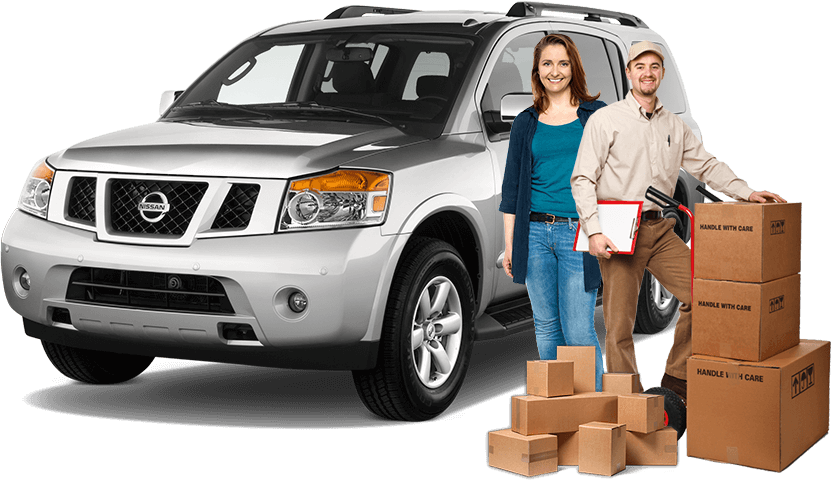 A new delivery service is promising to deliver your online retail purchases in roughly the same amount of time it takes to deliver a pizza.
Carl Popovic, founder and managing director of eDelivery, believes that eDelivery is going revolutionise the efficiency of the delivery market.
"eDelivery is going to change people's expectations about delivery times. Right now, same-day delivery is considered an expensive luxury. With eDelivery, it's going to be what people expect," Popovic said.
"What eDelivery offers that other delivery services don't is speed. Whilst other delivery services think in days and weeks, we think in hours. We offer 24/7 delivery and our goal is to have everything delivered within two hours.
"eDelivery represents a digital platform that links 'bricks and mortar' retailers with a Private Driver Network providing a two hour delivery from customer online order placement, at under $8 per delivery, and available seven days a week including evenings."
eDelivery is hoping to capitalise on the growing market for online deliveries. In 2017, Australians spent $21.3 billion buying products online and Australia Post predicts that online operations will reach parity with bricks-and-mortar retail sales by 2030. COVID-19 is accelerating this prediction.
"If people think online retail is big now, just wait. Eventually, every business is going to have an online presence in order to survive. This is going to be daunting for a lot of businesses but that's why we're here. We provide the quick and easy delivery solutions so you don't have to think about it," Popovic said.
According to Popovic, eDelivery works similar to the other successful crowd-sourcing businesses like Uber, Deliveroo and Lyft.
"The process is incredibly simple to implement and intuitive. It works similar to Deliveroo and UberEats. Customers order online or in store with their favourite retailer.  When ordering online, the customer simply clicks 'click and collect' or 'eDelivery' during the checkout process.  The order is then readied at the store. Thanks to cutting edge integratable AI technology, the order is sent through to the eDelivery  system which then matches each order with the appropriate vehicle," Popovic said.
"Smaller packages can be delivered by a motorbike but larger packages may need a van or a truck. The eDelivery system handles that on its own so the retailers themselves don't have to worry about a thing.
"One of our eDrivers picks up the package from the store and delivers it to the customer's door. Our eDrivers play an extremely important role in eDelivery. Without them, we are nothing. That's why a full 80 percent of our revenue goes directly to them. On top of that, they receive the benefit of weekend and evening surcharges."
Popovic believes eDelivery is going to change the way businesses and customers think about deliveries and in particular, delivery times.
"The goal of eDelivery is to get to a world where you order something online or instore and it shows up at your doorstep two hours later. We want delivering retail products to be as quick and efficient as delivering your dinner through Deliveroo. That may seem like a fantasy but we're well on our way to making it come true," Popovic added.
"We have our skeptics but I always say: why is it that pizzas can be delivered within half an hour, but clothes take a few days? If your Pad Thai can be delivered so quickly, so can everything else.
"If we can beat the other delivery services on price and speed, we've won."
According to Popovic, eDelivery will dramatically change the way retailers conduct their business in the future.
"eDelivery completely removes the need to develop in-house delivery systems that are almost always costly and time-consuming. Instead of paying the high price of developing an in-house system, businesses can pay less to use the expert delivery service that eDelivery offers," Popovic said.
"Delivery is only becoming more important so it's going to be something that every business has to think about. What eDelivery does is allows retailers to focus on their products and their customers.
"With so many comparable products on the market, the business that offers the fastest delivery will win the business.
"Whilst some companies such as Uber and 13 CABS are attempting to provide a costly same day delivery solution for retailers, eDelivery is the only purpose built digital platform specifically designed for 'bricks and mortar' retailers that provides a comprehensive, competitive and sustainable 'on demand, last mile' two hour delivery solution."
It took three years for Popovic and his team to create eDelivery.