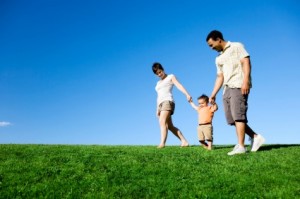 Working as a child care provider is one of the most exciting jobs that anyone can indulge in, especially if you love being around kids. It is not only fun but also well-paying. It also feels good knowing that some parents somewhere trust you enough to place their precious beings under your care.
However, this job comes with a range of requirements that you must fulfill before getting certification. For starters, you need to have the minimum education requirements, which are mostly a high-school diploma and childcare training education. In Australia, you should then undergo an AFP police check for screening and clearance. This is a crucial step as it proves that you are trustworthy and that you have not indulged in any criminal activities before. The state will also require you to provide an immunization record. Kids are vulnerable, and you do not want to expose them to diseases.
Before you make up your mind, make sure that this is a job you are willing to do. You should not rush into it just because you want to make some cash. Ensure that you have the necessary traits and capacity to be around children. Practice the virtue of patience, willingness to help and make sure you have excellent communication skills, as this will help you relate well with the children.
Childcare requirements differ from one state to the next, but it is best if you take your time to undergo all the processes and get certified. Licensed child caregivers enjoy a range of advantages over the unlicensed, which include;
Acquire credentials
Licensed childcare givers are easy to trust than uncertified providers. The license presents you as a professional or shows that you take your job seriously, and parents are, therefore, more likely to trust them with their kids. It helps you to build the right business image, and this is an excellent marketing point to help you attract more customers and retain the old ones.
Meet legal requirements
The state requires you to have a license before opening a childcare facility. Failure to do so could get you in big trouble. You will be subject to closure and massive penalties as you will be putting the kids' lives in danger. There is no need to subject yourself to such issues and stress while you can work on the state's requirement and obtain a license.
Access to free training
As a certified childcare provider, you may have access to free childcare training to further your skills and knowledge. You can easily join the available programs that offer a range of benefits and incentives to their members. This saves you money and helps you to attain more certificates, which are useful for improving your qualifications and your business accreditation.
From these benefits, it is evident that getting a childcare license is the best way to attract customers and remain in the business for long. Some people feel like the process is time and money consuming, but if you look at the bigger picture, you will realize that the benefits are worth the trouble.