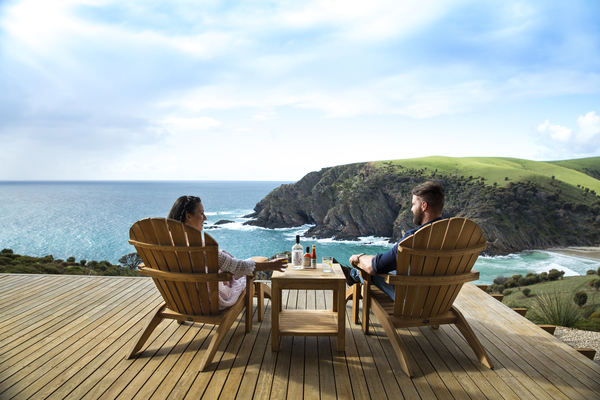 Are funds are tight or are you squirrelling away your extra cash for a special reason? You can still go on holidays! However, spontaneous last minute holidays will have you paying a premium for accommodation, flights and even activities. Here's how to factor in your holidays so they're budget-friendly.
Maximise Your Planning
The heart of making travelling affordable is to plan ahead. A large proportion of travel expenses is accommodation – and you don't even spend that much time in it. Subscribe to a bunch of relevant travel deal sites, travel on off-peak times, or becoming a house sitter/house swapper can save you serious cash. Putting away a set amount each month towards your travels will mean you have ample spending money. Opting for accommodations with cooking facilities means you self-cater. It's better than dropping $25 on avocado toast. Knowing your prices means you can snap up a discount package holiday that's genuinely cheap – but to save hours of research, you may want to focus on sales in a few select destinations.
Camping
Perhaps the ultimate budget holiday!When camping you can go almost anywhere, with anyone. Aside from perishables, many campers add to their supplies over the years, buying good quality products that last. If you haven't yet the budget for that deluxe camper, look into borrowing or renting Borrowing is useful to scope your caravan requirements before committing to a big purchase.A lot of sites are free or cheap – but, as always, plan ahead! Then, once you're back home, have the right caravan cover for Australian conditions to store your precious cargo – UV and mould resistant is a must!Or perhaps you can rent your van out to make some money on the side for your next adventure.
Staycation
Bear with us – the humble staycation is actually pretty fun. When was the last time you explored your local area instead of hurrying off to work or a dozen other commitments? Also - there is nothing like sleeping in your own bed, so having time off and staying home to sleep in and explore the latest local offerings. If you don't live in an area that you find particularly exciting, adding a series of day trips to your staycation still counts. There are oodles of natural wonders and tourist sites wherever you are in Australia within only a few hours drive. Google and Tripadvisor can help you discover what tourists in your area are checking out.
Attractions and Tours
Aside from the good old-fashioned group discount, tours can be pricey. Self-guided tours are done at your own pace and seeing the things that you want to! For this reason, pop into your local tourism office at your holiday destination and see what they have on offer. Plan your own tour using these resources and online help. Many attractions will offer discount tickets if you've booked ahead or are a member of a special group – such as RACV.
So get to the drawing board and make your next getaway happen, on your terms and your budget.