Written by

Sandra Carrasco, Research Fellow, Melbourne School of Design, University of Melbourne
Disasters are typically followed by an influx of resources, including millions of dollars channelled through humanitarian agencies for rebuilding housing. Images of destruction and distressed victims create deep empathy and generosity, generating a "revolution of giving" to ease suffering and help rebuild shattered lives. For instance, the Aceh post-tsunami reconstruction received nearly US$7 billion worth of humanitarian aid.
However, this outpouring of support often occurs with limited understanding of the actual conditions of affected people and the support they need. In contrast to the costly implementation of reconstruction projects, very little attention is paid to project evaluation. Non-governmental organisations (NGOs) and other humanitarian agencies often focus on short-term outcomes.
Occasionally, well-paid external consultants undertake mid-term project assessment. Issues of long-term recovery are less well-examined.
In fieldwork in the Philippines in 2014 and 2019, we explored how and why residents have improved the houses first built in 2012 when they were relocated after Typhoon Washi hit the city of Cagayan de Oro. Over the years, these modifications have produced more habitable housing. They have also added colour to otherwise dull and uniform housing units.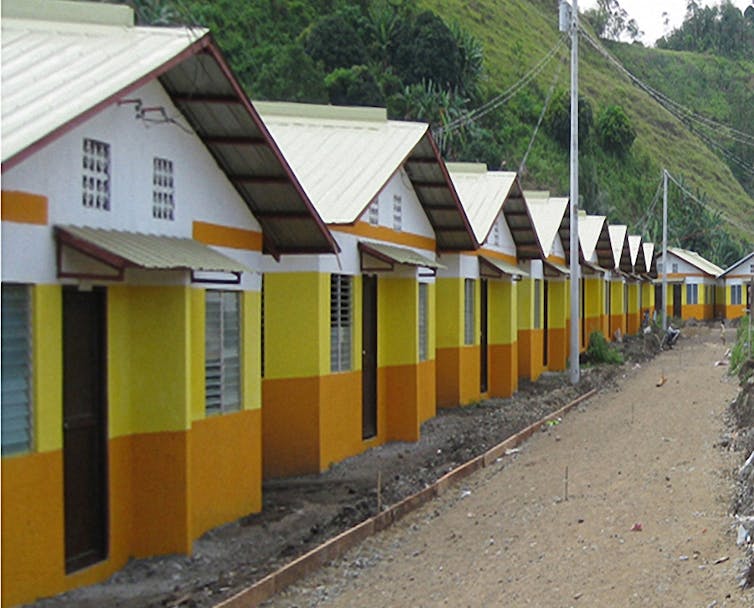 Authors: Sandra Carrasco, Research Fellow, Melbourne School of Design, University of Melbourne
Read more https://theconversation.com/rebuilding-from-disaster-it-doesnt-end-when-housing-aid-projects-finish-134030