Written by

Corinna Di Niro, Lecturer/Creative Arts Researcher and TEDx Speaker, University of South Australia
Why do we tell stories, and how are they crafted? In this series, we unpick the work of the writer on both page and screen.
Adelaide-born, award-winning playwright Stephen House has created many plays, exhibitions and short films. He usually directs and performs his work. Although writing poetry came to him early, he has only recently, in middle age, compiled his best poems in his first collection, real and unreal (2018).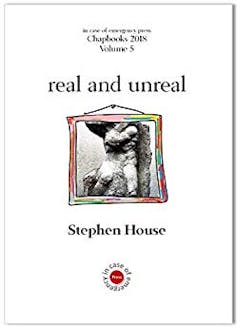 Authors: Corinna Di Niro, Lecturer/Creative Arts Researcher and TEDx Speaker, University of South Australia
Read more https://theconversation.com/inside-the-story-writer-and-queer-nomad-stephen-house-on-the-gritty-lifestyle-of-an-artist-111187