Written by

Adam Cross, Research Fellow, Curtin University
Sign up to the Beating Around the Bush newsletter here, and suggest a plant we should cover at batb@theconversation.edu.au.
Billabongs in the northern Kimberley are welcome oases of colour in an otherwise brown landscape. This one reflected the clear blue sky, broken up by water lilies and a scattering of yellow Nymphoides flowers. A ring of trees surrounded it, taking advantage of the permanent water source.
My student and I approached with excitement. We had spent a week searching barren habitats, but now on the final day of our expedition we were ecstatic about the potential of this watering hole.
Read more: The strange world of the carnivorous plant
Between us we had been plant-hunting in northern Australia for nearly 20 years and knew well that where water seeped over sandstone, carnivorous plants often grew.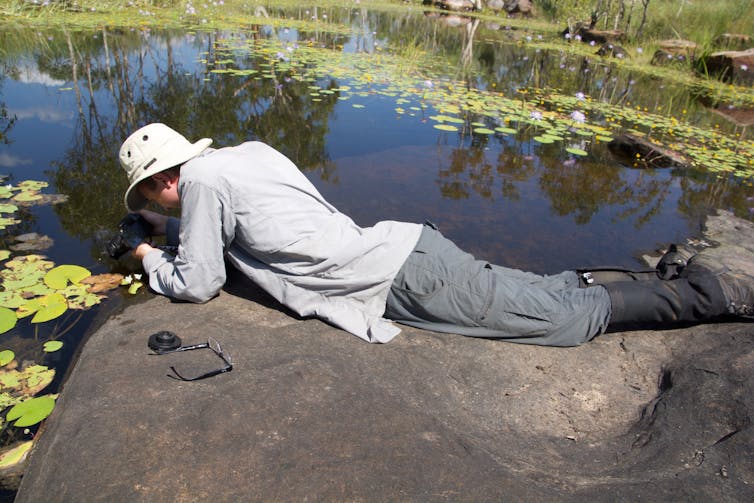 Adam Cross

,

Author provided
Clambering along some rocks at the edge of the billabong, I looked down by chance into a small rockhole and nearly fell in. Floating between two water lily leaves was a short stem of whorled leaves. And at the end of each leaf, a tiny snapping trap.
Looking out into the middle of the billabong I saw thousands of plants, and even a few tiny white flowers protruding above the surface of the water. After a decade of fruitlessly searching the swamps, creeks and rivers of the Kimberley for it, I had stumbled across a new population of Aldrovanda vesiculosa, the waterwheel plant.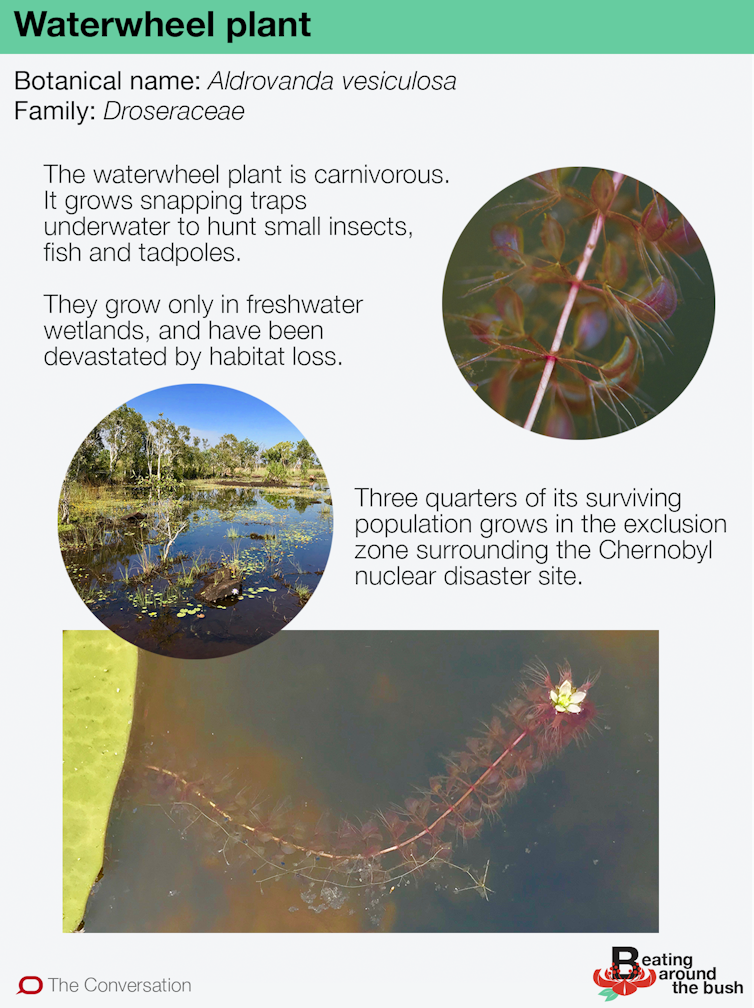 Authors: Adam Cross, Research Fellow, Curtin University
Read more http://theconversation.com/the-waterwheel-plant-is-a-carnivorous-underwater-snap-trap-120424