Written by

Greg Moran, Senior Associate, Grattan Institute
No matter who wins Saturday's federal election, you can expect to see more cranes on the skyline and hi-viz vests on the roadside. Both major parties are promising to spend big on transport infrastructure: A$42 billion for the Coalition and A$49 billion for Labor. However, many of the favoured projects are unlikely to be completed for years or even decades to come.
Read more: We hardly ever trust big transport announcements – here's how politicians get it right
What's being promised, and where?
The types of project each party is promising reflect a now-familiar pattern seen in the recent Victorian and New South Wales elections. The Coalition will outspend Labor on roads; Labor will outspend the Coalition on public transport.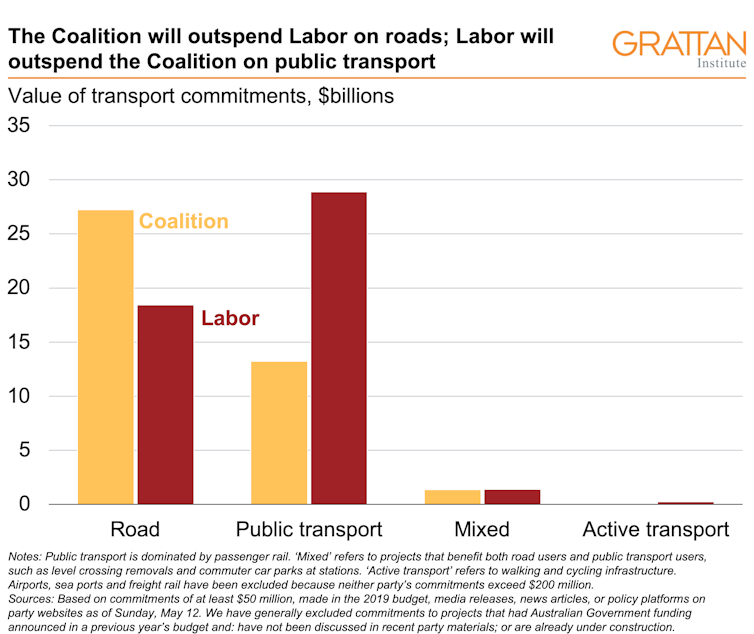 Authors: Greg Moran, Senior Associate, Grattan Institute
Read more http://theconversation.com/transport-promises-for-election-2019-the-good-the-bad-and-the-downright-ugly-115138