Written by

Brendan Coates, Fellow, Grattan Institute
Recent Australian migrants are buying into the Great Australian Dream of home ownership. But rates of home ownership among recent migrants are falling, as they are among all Australians. Unless we build enough housing to match Australia's growing population, all Australians, including migrants, will pay the price.
A recent data release by the Australian Bureau of Statistics (ABS) shows 54% of permanent migrants aged 15 and over own their home, compared to 67% of Australians overall. Since migrants tend to be younger than native-born Australians, and younger people are less likely to own their home, migrants have broadly similar rates of home ownership to native-born Australians of the same age.
Read more: How migration affects housing affordability
And the facts do not support the idea that substantial numbers of migrants to Australia are relying upon on public housing. Just 2% of all permanent migrants arriving since 2000 are living in public housing, compared to around 4% of the overall Australian population.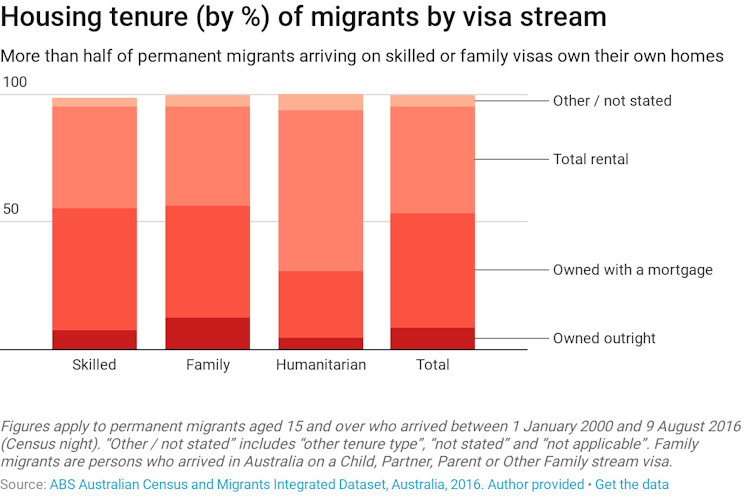 Authors: Brendan Coates, Fellow, Grattan Institute
Read more http://theconversation.com/migrants-are-still-buying-into-the-dream-of-home-ownership-but-its-becoming-more-elusive-100246