Written by

Sarah Barns, Engaged Research Fellow, Institute for Culture and Society, Western Sydney University
Sidewalk Labs, the urban innovation startup owned by Google's parent company Alphabet, has announced a partnership with the City of Toronto to develop a new waterfront precinct. Time to ask Google: can you build a city?
The Quayside precinct, dubbed "Sidewalk Toronto", is to become a 500-hectare sandpit for testing a suite of new tech products. The aim is to radically re-imagine the way a city is made.
Further reading: Creative city, smart city … whose city is it?
Even if only a fraction of the ideas being touted work, Sidewalk Labs will be expanding the possibilities of tech-enabled urbanism to far loftier heights than many run-of-the-mill smart city strategies.
Best take note. Any city mildly interested in using technology smarts to improve cities should be paying very close attention.
Learning from smart city failures
Sidewalk Toronto plans to grow phoenix-like out of the ashes of failed smart cities.
Smart cities are based on the idea that cities can be made more liveable, sustainable and efficient by making better use of information and communications technologies. This idea promises a lot, but so far has failed to deliver much.
The biggest failures in the 20-year history of smart cities – notably China's Dongtan and South Korea's Songdo – are testament to the hard-boiled truth that good cities can't be built out of a technology mainframe. Even if they have tech smarts, they haven't been places people have learned to call home.
Further reading: From Smart Cities 1.0 to 2.0: it's not (only) about the tech
And, as companies like IBM, Cisco and Microsoft have learnt, it's not easy to redeploy the large-scale operating systems used by big organisations into complex urban environments.
Cities are messy places. They're a heady mix of privatised utilities, legacy infrastructures, resource-constrained public authorities and opinionated voting publics. These ingredients have made it hard to sell a data platform that can operate at the scale needed to produce any real efficiency benefits.
Instead, what has so far been delivered are cities abounding in prototypes of smart parking and smart lights. More were announced last week under the Australian government's A$50 million Smart Cities and Suburbs Program.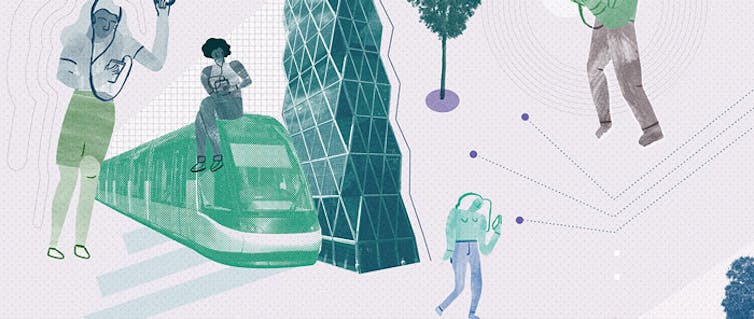 Authors: Sarah Barns, Engaged Research Fellow, Institute for Culture and Society, Western Sydney University
Read more http://theconversation.com/can-a-tech-company-build-a-city-ask-google-86402