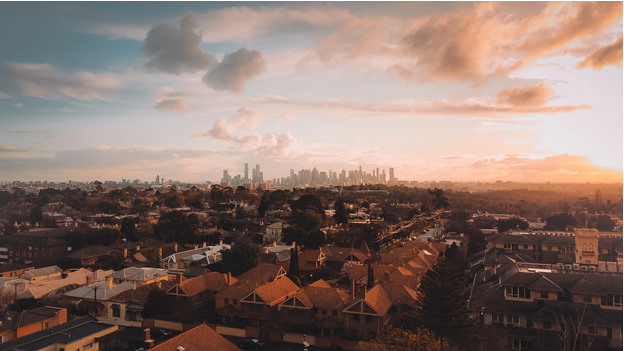 Many people dream of property ownership from a young age, so it's normal to feel a little bit nervous once you finally reach the point where you can take action on your dream. While there are a lot of online learning resources available about investing and the Melbourne market, be conscious that there is also a lot of misinformation. Here are five of the biggest myths you need to dispel before shopping for properties in Melbourne:


1. It's too risky 
All investments naturally carry some degree of risk; real estate is no exception, regardless of the city you are interested in. This fact shouldn't deter you if you are interested in a tangible asset like property because there are a lot of ways to mitigate these risks. 
Take the time to talk to property investment advisors in Melbourne about your investment goals and your options. These professionals will help you to understand the property market in your area of interest and set realistic expectations for your investing journey.
2. All properties are too expensive
It is certainly true that Australia's biggest cities are some of the most expensive in the world.  With status as some of the most livable cities, where residents' salaries are high on a global scale, it's natural for housing prices to reflect this. 
Fortunately, this doesn't mean you need to be a millionaire to buy into Melbourne real estate. Prices may be a bit steep, but variations in such factors as location and property type can dramatically impact the total cost. As Melbourne continues to grow, you are bound to find something wonderful within your price range. 


3. The market locks out first-time buyers 
There are plenty of myths regarding homeownership as something unattainable. In recent decades, the average age of first-home buyers has increased nationally, but there are still plenty of incentives afforded to encourage first-home owners to buy property in Melbourne. 
This includes First Home Owners Grants (FHOG) and Home Builder schemes which provide recipients with up to AUD$20,000 to put towards buying or building their first property. Eligibility for these schemes may require you to live in the property for a period of time, However, once that time is up, you can re-sell or lease as you like. 


4. Houses increases in value faster than units
Melbourne has an oversupply of units and apartments, particularly in 2021 while international travel is still restricted. This has caused a lot of unnecessary fear and bias against unit and apartment ownership. In reality, the size of your property is not the only thing that determines its value. A unit in a desirable location is likely to give you better returns than a huge plot of land in the middle of nowhere. 


5. Renovations always add value 
Television programs like The Block have probably contributed to the idea that renovations are something you can do yourself to add tremendous value to your property. While enhancements and remodelling can help increase a property's value and appeal, it is not guaranteed. 
The amount of money you spend on renos will not always translate exactly to the amount added to your property price. Failing to understand this can lead to very expensive mistakes. So, it pays to do your research on the local area and target demographics before starting a renovation project.
As you can see, there are a lot of falsehoods associated with real estate. Letting go of these five myths is a start, but before you make any big decisions, it's essential to do your due diligence and consult with professional advisors.