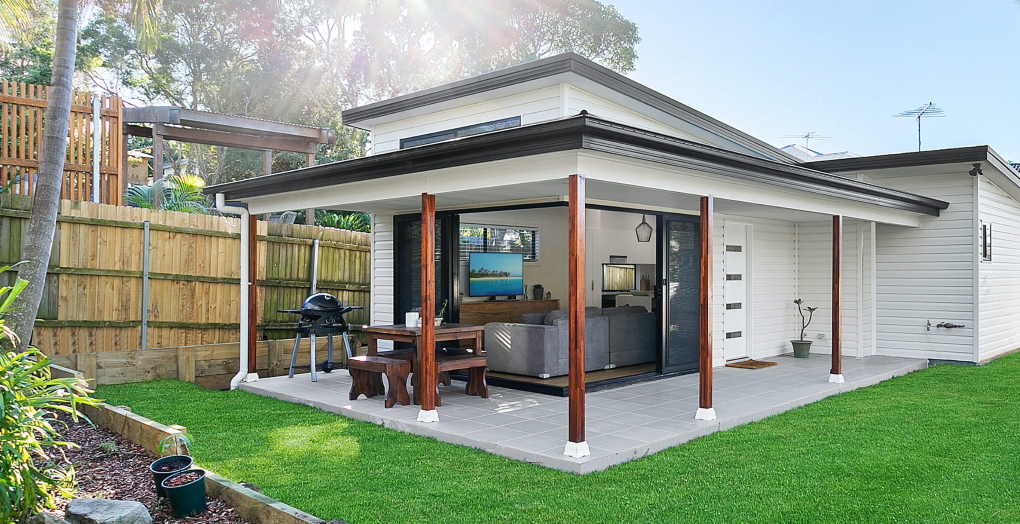 You have seen the words "architecturally designed" on the websites of developers and builders and real estate agents, like Granny Flat Solutions. But what exactly does it mean, when it comes to buying or building a granny flats Sydney? This article has laid out exactly what is the difference between a regular granny flat and architecturally designed one. 
What Is An Architecturally Designed Granny Flat? 
When you see these two words describing a granny flat, it means that a professional architect had input into designing the plans and choosing the materials of the build. 
This gives peace of mind knowing that the designs, processes, and materials that go into your building are of high quality. Granny flats that are not architecturally designed gives you no such guarantee and may not be built to the same standards.

Benefits Of Architecturally Designed Granny Flats 
Architects get paid in huge amounts for a reason. The input of a good architect at  beginning can elevate a structure in many ways like - 
Improved Functionality - The end use of the building is kept in mind and design features are added to enable that use. 
Better Natural Light - Architecturally designed buildings may let in more natural light through the smart placement and design of windows and glass panels. 
Smart Use of Materials - In an architecturally designed building, every material is chosen for a reason. All glass is double glazed to make buildings warmer in the winter and cooler in the summer. 
More Attractive Design - Architects do not focus completely on function, they considered form to make unique buildings that look great. 
High Level Of Durability - When an architect designs a space, they use building materials and processes that last. 
These little benefits add up, making architecturally designed granny flats more attractive, more comfortable, and long-lasting. 
Are Architecturally Designed Granny Flats Customizable?

If you have got your own ideas for designing your new granny flat, you made tweak details to suit your specific requirements and taste. 
Granny flat builders offer countless opportunities for customization, each of which is being considered by the team of leading Architects. This includes- 
Exterior Cladding - You can customize the look of the timber cladding on the granny flats exterior, by choosing between three different stain colors. 
Interior Floor Plan - You can choose between three different floor plans to make sure your granny flat is fit for purpose. 
Facades - You want your granny flats to be open or private? You can choose between 3 different combinations of timber panels and double glazed windows.
Conclusion: 
These options for customization means that you can have input into the granny flats design, backed by the expertise and experience of a professional architect. The secondary dwellings attached to the main house or separate are a great way to make some extra income to rent. Before you begin to build granny flat, these things must be kept in mind to ensure your project runs successfully. 
The construction of granny flats seems to be a simple building project, but a lot is to be considered for a successful outcome. The project is best left to the experts when it comes to design and sourcing materials.