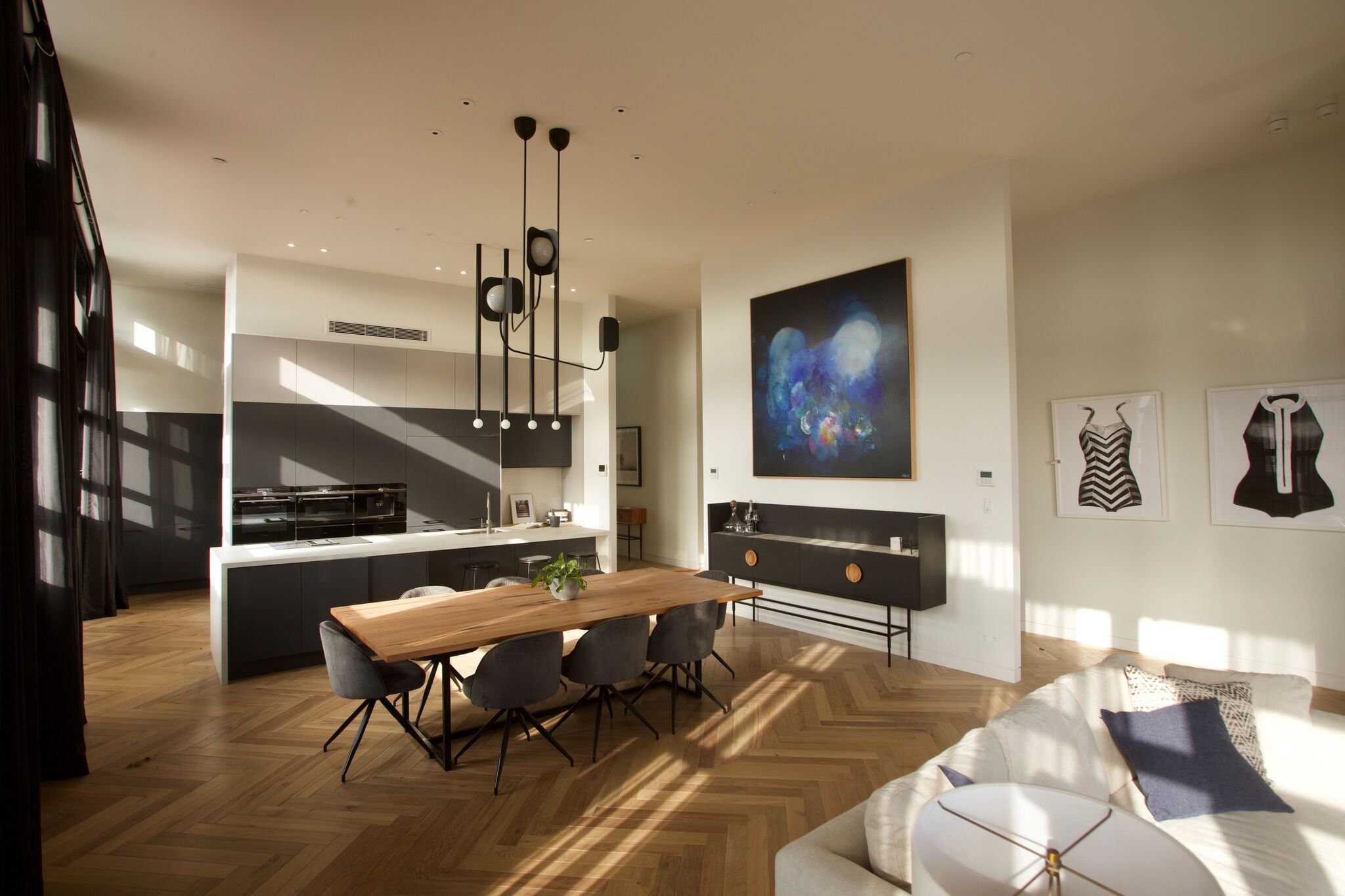 You might not be able to move your house to a different suburb, or alter the angle of the garden so it catches the morning sun, but there are steps you can take to increase the value of your home if you're thinking of selling. We've compiled a couple of tips and tricks for making your home worth more when it hits the market.
Improve the curb appeal
We all want to think we don't judge a book by it's cover, but the reality is that first impressions count. By taking the time to improve the exterior of your home, you're setting yourself up for success if and when you begin to sell. Consider updating your front door, or give your railings a new lick of paint. Taking the time to clean and curate your front yard will help make your home seem loveable and liveable, and may also enhance your enjoyment of the property while you're still in residence. It's important to remember that curb appeal goes beyond just the ground floor facade: adding window boxes filled with flowers can also enhance your property's appeal, and keeping your balcony clean and tidy shows that the house is worth being cared for. Potential buyers may be looking at your house long before you decide to sell, so the sooner you start to enhance the look of the exterior, the better.
Give it a paint job
Re-painting your home is a simple but effective way to elevate your home's aesthetic. Re-painting the interior or exterior of your home is a cost-effective method for refreshing the look, and can be a fun way to transform the space. While warm pastels and bold monochromatics have seen a rise in popularity over recent years, interiors experts assert that ivory is the best colour option for increasing the value of your home.
Create an outdoor entertaining space
Selling a house is about selling a lifestyle, and if that lifestyle includes al-fresco dinners and afternoons spent relaxing on a comfy sofa in the sun, you're in with a chance of appealing to everyone. Investing time and money into cleaning up and curating a beautiful outdoor space can be a wise investment: increasing the desirability of your home and improving your lifestyle while you're still there. Along with shade, shelter and seating, the perfect outdoor entertainment space is carefully curated: enjoy the experience of enhancing the beauty of your outdoor space, safe in the knowledge that doing so is upping the appeal of your property as a whole. For furniture and accessories to enhance your outdoor space, try Remarkable Furniture. If you're thinking of moving in a few years, it may be wise to take the time to plant some trees or plants that take some time to establish themselves. For example, planting a row of lavender plants can transform your garden into a fragrant haven year-round if you're willing to put in a little work pruning them in the first couple of years. Other landscaping options which could significantly increase the value of your home include planting a fast-growing native tree such as Eucalyptus, or installing a lime tree and mint patch for home-grown mojitos.
Consider an extension
Depending on the space you have available, adding an extension, annexe or granny flat could significantly increase the value of your home. Additional living space can be used to accommodate older generations, guests or teenagers, making a home more appealing to larger families. Even for smaller families, having an additional living space can appeal as a means of generating income: an annexe can be rented out to help residents pay off their mortgage, so if you have the time, space and planning permission to extend your home, it may be a financially rewarding option.
Update the interiors
Updating the interiors of your home is a simple and sure-fire way to increase its value, by making the space beautiful and desirable. Improving the interior aesthetic of your home doesn't have to mean a full refurb, and simple changes can have a remarkable impact. House plants are an easy option for improving the interior aesthetic, while adding a colourful rug or throw cushions can make a room seem instantly more appealing. If you are thinking of redecorating, focusing on updating the kitchen or bathroom can be sensible, as living rooms and bedrooms are more dependent on personal style preferences.