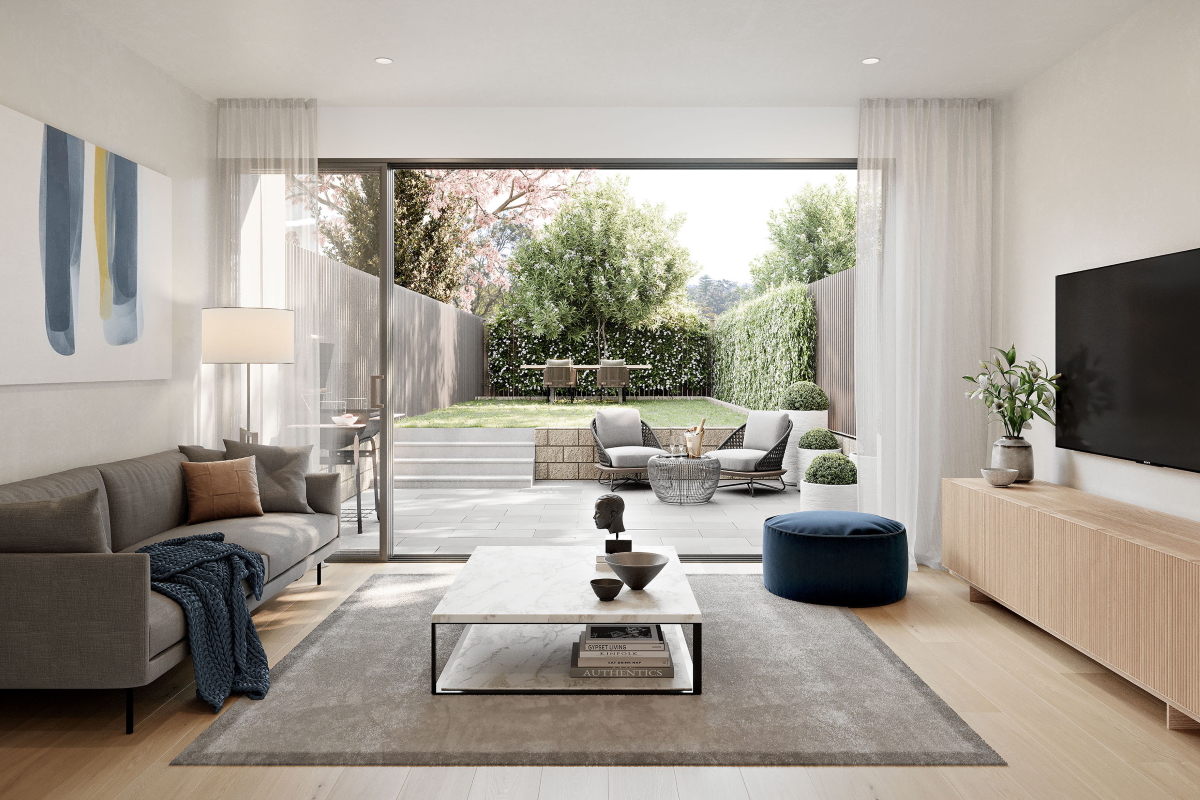 Premium Terraces Fill Demand Gap in Family Friendly Willoughby



WINIM launches sales at The Terraces, Willoughby
The launch of a new luxury Terrace complex is set to ease pent up demand for high quality residences in the popular North Shore suburb of Willoughby. 
Boasting a tranquil tree-lined street address just metres from Quadrangle Shopping Village and minutes from the CBD and North Sydney, 'The Terraces' Willoughby comprises six luxury, three storey terraces, each with internal private lifts to secured basement parking below. 
Set across 1,154 square metres at 7-9 Warners Avenue, the development is the first boutique residential project in Willoughby brought to market by North Shore-based property developers and fund managers WINIM.
Designed by award-winning architects Giles Tribe with Interiors by Rothelowman, construction is due to commence on the $17 million project in beginning of 2021 and occupation expected by end of first quarter, 2022.
WINIM'S Joint Managing Director Justin Kuiters said after WINIM's previous development experience we're excited to bring the second of six new boutique residential projects to market in 2020 – all located on Sydney's Lower North Shore.
"The Terraces Willoughby is a unique new addition to the area's existing real estate offering premium quality homes in the highly sought-after, family-friendly suburb based on traditional Sydney harbour terrace design," he said.
"The Terraces Willoughby caters to three buyer types principally: to downsizers looking to stay in the area, owner occupiers and couples with families looking for a quality building, in a safe, convenient, established and stable suburb offering an aspirational lifestyle." 
The homes are a modern design of traditional Sydney harbour terraces with private liveable courtyards front and rear, each with direct street address and frontage.
"The Terraces meet all needs, being only minutes from work and the professional precincts of the CBD or North Sydney, surrounded by quality schooling options, and minutes from the lively dining, wining and shopping precincts of Chatswood, Crows Nest and Neutral Bay as well as being only a short stroll to parks and shops at the Quadrangle Shopping Village.
"Our aim is to create opportunities for couples, families and downsizers to enjoy the best of contemporary residential terrace-style living in appealing Lower North Shore areas currently comprising mostly older, single level housing stock in need of renovation. The Terraces offer low maintenance living with everything that you need whilst having house-style backyards offering ample room for kids, BBQ areas and pets." 
"Willoughby's current undersupply of quality, new product represents a prime opportunity for purchasers to buy in early at current 2020 prices, particularly in off the plan projects," Mr Kuiters said. 
"Interest is expected to come from people looking to buy a house in this tightly held area, that subsequently needs renovation, six months design, nine months in council, then 12 months to tender and build your million dollar renovation at least. The Terraces offer all the comforts that a house has, plus added luxuries such as a lift, basement garage, warranties and all other items expected in environmentally conscious quality new build developments," Mr Kuiters added.   
"WINIM is proud to be a locally-owned and operated company producing high quality homes on the Lower North Shore for buyers seeking quality, new owner-occupier residences" he said.
"We are committed to deliver superior, boutique projects located in prestige, blue chip communities by partnering with the highest calibre teams of recognised Australian architects, builders and engineers that have extensive track records in local residential and stand by their work. Our litmus test is we develop homes that we ourselves would want to live in." 
More Than A Townhouse 
'The Terraces' Willoughby has been designed as a luxury three-storey development adding quality and value to the convenient precinct in which it sits. 
A basement level has been lowered into the level site and an upper master suite level is generously set back to minimise impact on neighbouring properties and the streetscape. 

From the street, it appears as a series of six modern three-storey terrace buildings, each with an individual street address, set back at street level and ribboned along Warners Avenue in a single line.  Generous north-facing backyards compliment south-facing front retreat courtyards, to maximise light and ventilation. 
Outdoor areas both front and rear extend living options, with decks to the street for maximum aspect and large rear landscaped gardens speaking of old-school family backyards, barbecues and cricket on Sunday afternoons. 
Other features include underground parking for up to two cars, direct and private lift access from your secure basement to all terrace living levels. All bedrooms include ensuites while the top level master suite offers sweeping elevated district views, European appliances and custom joinery throughout. 
Interior design schemes offer an open plan flow through from living room, kitchen and dining room with the opportunity to secure a media room. Options include extra storage or a wrap-around garden over 180m2 in area as well as other upgrade options to suit buyer's requirements.


Pricing ranges from $2,675,000 for a mid-row terrace, up to $3,000,000 for an end of row terrace, secure double-garage, with huge triple aspect wrap-around garden and additional oversized multi-purpose room.

Family Friendly


Ten minutes and 6.5km north of Sydney's CBD, Willoughby is a suburb marked by high demand and low supply, particularly of terrace style residences. 
Express transport options offer easy access to Sydney's CBD, the northern beaches, local business parks and shopping centres. A selection of highly regarded, well-performing schools, nearby parks and recreation facilities and playgrounds make it an attractive destination for families and children, professionals and singles of increasingly diverse backgrounds. 
Residents currently comprise established couples and families (17%), maturing and established independent livers (17%) and maturing couples and families (15%). 
More than 70 per cent of residences in the suburb are occupied by homeowners, with only 28 per cent renting. 
For enquiries or to register interest at The Terraces Willoughby, please:


Visit: www.theterraceswilloughby.com.au/
About WINIM


WINIM is an Australian-owned, Sydney-based development advisory business and property fund manager primarily focused on the East Coast of Australia. Over the past 10 years, the group has delivered a range of projects across the commercial, retail, residential, education and healthcare sectors, along with master plans and mixed-use projects. For further information, visit www.winim.com.au