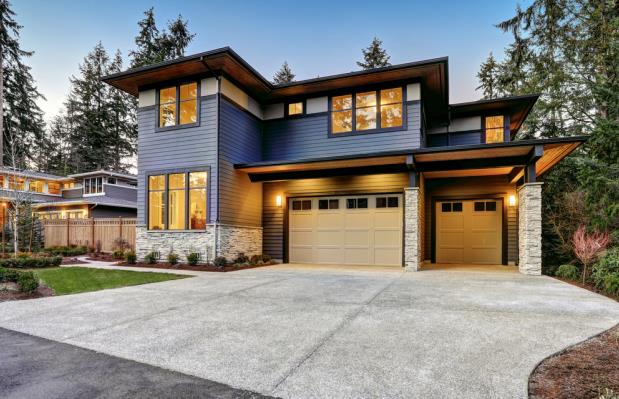 Everyone wants to live in a safe and sound home that they don't need to worry about. But buildings are not built to last forever and they may break down over time, which can be very tricky for the owners to deal with. Luckily, there are solutions today that allow people to make repairs to their property without having to knock it down and start from scratch, so you can save your building from ruin by investing in different types of underpinning.
Mass Concrete Underpinning
Traditional underpinning is achieved by strengthening the existing foundations of your home by reinforcing it with concrete. However, in order to achieve the desired effect from this type of underpinning, you need to dig a box around parts of the existing foundation and then filling it in with concrete. This method is known as 'mass concrete underpinning' is one of the oldest and most common methods of underpinning. The idea behind this method is to build a new and strong foundation underneath the old and failing foundation so that the building does not subside or collapse before it is ready to. In order to achieve the best results with this type of underpinning, the round needs to be dry and stable, with fairly shallow depths so that you don't have to use a lot of concrete to reinforce the structure. Nowadays, underpinners are also using the 'beam and base method', which is a more advanced version of mass concrete underpinning. This method involves a concrete beam being constructed above or below the existing foundation, to share some of the load and to keep the structure from moving.
Mini-Piled Underpinning
Sometimes traditional underpinning techniques that use poured concrete are not suitable for certain areas, so you will need to use different techniques to make sure that your structure is sound. The 'mini-piled' underpinning technique is often used on uneven surfaces or where access is restricted, because you can get good results on varied surfaces. This method requires an engineer to drill a small diameter hole for a 'mini-pile' or a concrete rod to be placed into, that will take some of the load off the uneven foundation. The best thing about this method is that you can make the holes and pole as long as you like, so that it balances the structure above will and keeps it in line even on uneven ground. Although this method may be more time consuming and costly, due to the fact the you will need an engineer to help create the holes and poles, this method may be better for places that are built on surfaces like clay or on land that is subject to change often.
Resin underpinning
A fairly new underpinning technique that is being implemented by many underpinners is using injectable resin to support structures that are subsiding, rather than using concrete. The solution is injected into the soil underneath the foundation to make it stronger, so that it can support the structure on top of it. This happens because of chemical reaction that occurs when the resin solution enters the ground, because it fills any gaps that are in the soil and compounds the weak soil to make it strong again. Organisations like Buildfix are using Geopoly, which is a non-disruptive geopolymer resin that can be used to permanently stabilize a structure and its foundation. This method is very quick and easy for professionals to apply to the soil under the structure and it is very cost effective, so you will get the results that you are after to suit your budget.
If you are looking to save your home from subsiding or other structural issues that can occur, underpinning your home may be your best option. These days, there are a number of different ways that underpinners, engineers and builders underpin buildings, so that they can stay strong and sound, so doing your research before you decide which type of underpinning would work best for your home is important. Comparing quotes with a number of different organisations is also a good idea because you will ensure that you get the right price for the type of work that you need done on your home.