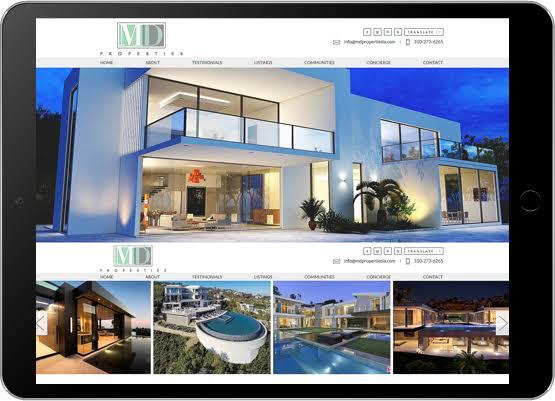 If you've invested in property and have found yourself wanting to build your portfolio and build your business to greater strengths, there are several strategies for doing this. Building a real estate business is not very different from building any other business, the principals remain the same. A lot of it boils down to hiring the right people, project management, marketing, administration, reinvesting for growth. These are a few of the principles which we will unpack in more detail
Hiring the right people
Depending on how much work you need and how many hours the job will take will determine whether you choose to employ and manage internally or hire a real estate website agency to do the work on a retainer or consultant fee basis. It is often beneficial to use experts in each focus area than trying to learn it all yourself or manage people's performance. If you choose to go with an agency you can compare portfolios, value offerings, prices and arrange contracts that suit your needs. They will also be aware of the latest trends and technologies that can be applied in your space.
Become expert project managers
Business basically boils down to being good at project management and administration. Every job you do is a project, your entire business can be seen as a project. If you know the ins and outs of project management, you will be successful at running your own business. It is not rocket science. Running a project involves keeping a good task list going with timelines and deadlines. It involves having a good knowledge and understanding of the costs and being able to function within the constraints of an allocated budget.
Be seen in the market
It is important to build a brand that people recognise. Have a good online presence because that is where people go to check out your credibility as well as capability. Create a website that is easy to navigate and that integrates well with smartphones. In the property space you want to have good visuals and photos that are appealing and entice the customer to find out more. You also want to narrow down who your target audience is in order to direct your marketing in such a way that it works for that audience.
Reinvest for growth
Your growth model must be to build into your basic foundational model. The profit margins must include room for reinvesting, and you must be diligent in sticking to this strategy. If you have a vision of owning a large real estate portfolio, you will need to constantly be putting money away. It is easy to give in and use it for more immediate needs, but you can easily get into the habit of overspending. If you are committed to putting money aside, do so in a high yielding portfolio of sorts because it isn't lifetime investing but more medium term. You want to be able to pull the funds out when the time is right and use it to expand.