Written by

News Feature Team
With so many things to tick off a rather long list when you start to build a new house, it can be quite overwhelming as to what to put on the list to begin with, let alone having to mark each one as done, incomplete or pending. It is wise to make a check list before you start the process, and some of the things you should put on the list are less obvious than you might think. That said, you also do not want to waste too much time by doing too much detail. The following, though, must be on that all-important line of to-dos.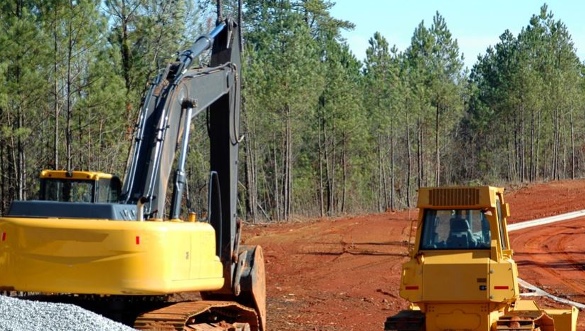 Having the paperwork in order
You will be bombarded by plenty of admin needs, which will keep you busy day in and day out, when you have to balance work, life, friends, family, fitness and fun with several other things. Ensuring that your building inspection goes off without a hitch must be of the utmost importance, even if you think it can be put aside for the foreseeable future. It can't. It must not be. When your chosen inspector comes for a visit, their smile or dismay will be of major influence.
Finishings
It is all well and good having the permanent fixtures in place, but what of the awnings, skirting and the crown moulding? These could be forgotten if something with an eagle eye is not on the case, making sure that each little detail is taken into consideration at every turn. In most cases, this could be done by a project manager, or in the case of husband and wife doing the work together, often the latter would note this and the former would implement it.
Away from the inside
The outside, to be more specific, is almost as important to the inside. One needs to get a landscape artist or gardener to make sure that your green area is up to par – and that any kind of inspection would deem it fit and fabulous enough to pass a test of great or small proportions. If there are massive holes or places that people can easily trip, this could literally get in the way of you and your garden failing the challenge, so be sure to make sure this does not happen.
The fencing
The perimeter of your house needs to be safe and subdivided, to an extent, where it is obvious that the boundary and city or town lines and designations have not been breached by over building and an overly ambitious attempt to make the most of a rather small space, or a space that was big to begin with but has now been turned into something quite enormous. Also, the right material will see the boxes ticked appropriately. Paper thin walls made of a useless material for this kind of project just won't suffice. Like building a house on sand rather than rock, in the olden days, similar scenarios should not be allowed in this day and age, when technology and development in building materials has gone past his sort of inadequacy.