Written by

Scott Morrison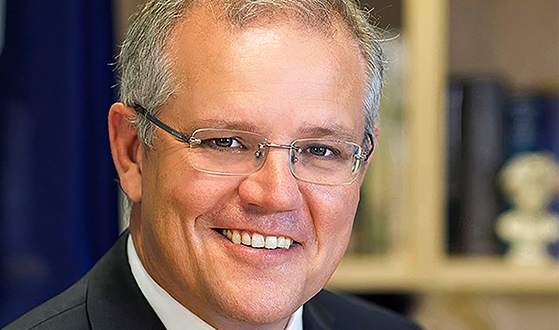 The Morrison Government will deliver more support for households and businesses to help Australians through the COVID-19 pandemic and bolster our economic recovery.
The JobKeeper Payment will be extended by six months to 28 March 2021 and the temporary Coronavirus Supplement for those on income support will be extended until 31 December 2020.
Prime Minister Scott Morrison said the extra assistance would continue supporting hundreds of thousands of Australians who are without work, and offer businesses and their workers a lifeline to not only get through this crisis, but recover on the other side.
"We will have Australian's backs as we face the ongoing impacts of COVID-19," the Prime Minister said.
"There is no silver bullet and this is about delivering the support Australians need and the policies our economy requires to reopen, recover and create jobs.
"These supports are a lifeline but our JobMaker plan is also setting Australia up for our country's recovery. We're delivering the initiatives and reforms that will help grow our economy and create the jobs we need for the years ahead."
Treasurer Josh Frydenberg said the extension of support recognised Australia's economic recovery was still in its early stages and a number of businesses and individuals remained significantly affected by the global COVID-19 pandemic.
"The Government's focus remains on reopening the economy where it is safe to do so, but the extension of these measures recognises that some parts of the economy will continue to be affected and need continued support," the Treasurer said.
"Sadly, as a result of this global health pandemic, businesses will close and people will lose their jobs, but that is why we have extended the Coronavirus Supplement and announced a new skills package to help people transition from welfare to work.
"It is also why we are extending the JobKeeper Payment beyond September to help keep businesses in business and Australians in jobs as our economy reopens."
Minister for Families and Social Services Anne Ruston said the extension of the Coronavirus supplement would support many Australians who may have found themselves out of work, through no fault of their own.
"The Government has acted decisively to support hundreds of thousands of Australians, many who are receiving income support for the first time," Minister Ruston said.
"We are extending the Coronavirus Supplement and enhanced eligibility criteria for a further three months to cushion against the economic impact of the pandemic.
"We are also increasing the income free area for JobSeeker Payment and Youth Allowance (other) to $300 a fortnight to encourage and support recipients to take up job opportunities as businesses reopen."
JobKeeper Payment
The JobKeeper Payment has been instrumental in supporting job retention, maintaining employment links and business cash flow, as well as providing income support to eligible employees.
This extension will provide further support to significantly impacted businesses so more Australians can retain their jobs and continue to earn an income.
The JobKeeper Payment is currently due to finish on 27 September 2020, but will now remain available for eligible employers until 28 March 2021.
As the economy reopens the payment will be tapered in the December and March quarters to encourage businesses to adjust to the new environment, supporting a gradual transition to economic recovery, while ensuring those businesses who most need support continue to receive it. A two-tiered payment will also be introduced from 28 September, to better align the payment with the incomes of employees before the onset of the COVID-19 pandemic. Employees who were employed for less than 20 hours a week on average in the four weekly pay periods ending before 1 March 2020 will receive the lower payment rate.
JobKeeper Payment rates from 28 September 2020 to 28 March 2021:
| | | |
| --- | --- | --- |
| Date | Full rate per fortnight | Less than 20hrs worked per fortnight rate |
| 28 September 2020 to 3 January 2021 | $1,200 | $750 |
| 4 January 2021 to 28 March 2021 | $1,000 | $650 |
From 28 September 2020, businesses, and not-for-profits will be required to reassess their eligibility by reference to their actual June and September quarter turnovers to demonstrate that they have suffered an ongoing significant decline in turnover. Organisations will need to demonstrate that they have experienced the relevant decline in turnover in both of those quarters to be eligible for the JobKeeper Payment in the December quarter.
Employers will need to again reassess their eligibility for the JobKeeper Payment for the March quarter. Employers will need to demonstrate that they have met the relevant decline in actual turnover in each of the previous three quarters ending on 31 December 2020 to remain eligible for the JobKeeper Payment in the March quarter 2021.
If they do not meet the turnover test in the extension period this does not affect their eligibility prior to 28 September 2020.  The continuation of JobKeeper for these businesses will help support the economic recovery and provide them with sufficient time to adjust.
The JobKeeper Payment will continue to remain open to new participants that meet the eligibility requirements.
Also, as the Review recommended, an independent evaluation will be conducted at the conclusion of the program.
The new arrangements for the JobKeeper Payment are expected to cost an additional $16.6 billion.
COVID-19 supplEment
The Government will extend the payment period of the temporary Coronavirus Supplement for those on income support from 25 September 2020 to 31 December 2020 to continue to provide elevated assistance while the economy is still in its early stages of recovery.
As the economy reopens, the Coronavirus Supplement will be extended at the rate of $250 per fortnight.  The extended Coronavirus Supplement reflects the gradually improving economic and labour market conditions and is designed to ensure there are appropriate incentives for all payment recipients to seek out employment or study opportunities.
Both existing and new income support recipients will continue to be paid the Coronavirus Supplement.
The Government will also ensure income support is appropriately targeted as the economy recovers by reintroducing a range of means testing arrangements.
From 25 September 2020, the assets test and the Liquid Assets Waiting Period will be reintroduced and the JobSeeker Payment partner income test will increase from 25 cents for every dollar of partner income earned over $996 per fortnight to 27 cents for every dollar of partner income earned over $1,165 per fortnight.
The Government will also improve incentives to work by increasing the income free area for JobSeeker Payment and Youth Allowance (Other) from $106 per fortnight to $300 per fortnight and will simplify the taper rate from a dual taper of 50 cents and 60 cents to a single taper of 60 cents. This will mean recipients are more easily able to calculate the value of every dollar they earn.
These changes will mean individuals will be able to earn up to $300 per fortnight without foregoing any JobSeeker payment or affecting their eligibility for the Coronavirus Supplement.
The expanded criteria for JobSeeker Payment and Youth Allowance (Other) will continue to provide payment access for permanent employees who are stood down or lose their employment, sole traders, and the self-employed until 31 December 2020.
Reduced waiting times, including the Ordinary Waiting Period, Newly Arrived Resident's Waiting Period (NARWP) and the Seasonal Work Preclusion Period, will continue to be waived until 31 December 2020.
The new arrangements for the Coronavirus Supplement are expected to cost an additional $3.8 billion.
Further details are available at treasury.gov.au.



PRIME MINISTER: Well good morning everyone, the Treasurer is going to join me and he's joining us in accordance with the arrangements that have been determined by the acting Chief Medical Officer and the ACT Chief Health Officer. There is a set of correspondence which we can make available to you to explain, but again as I am looking out at this crowd, can I please ask you to observe the social distancing arrangements, I should not really have to keep reminding people about these things and it's very important that that occurs, whether we are meeting in the courtyard or any other place, so thank you for your cooperation with that. 
Welcome Treasurer, it's nice to have you here, and to everyone in particular in Melbourne and across Victoria, we continue to stand with you each and every day, and while today is about making announcements in relation to JobKeeper and JobSeeker, I can confirm that I have spoken with Commodore Hill overnight and Lieutenant General Frewen again this morning, the ADF resources are in place in Victoria now, working closely with the Victorian government, making some real ground in terms of the arrangements they are putting in place, I intend to speak to the Premier later today, and have been in regular contact as you would expect, but today, it is to address the other significant element of the crisis and the challenge that our nation faces. We have always been addressing this crisis as a dual headed one. The health crisis and the economic crisis. The COVID-19 recession that it has become, as well as the COVID-19 pandemic, and our national response to both of these challenges. 
All throughout these crises, we have maintained a disciplined, focus on the principles that we have set out for dealing with each of them. In the economic area, ensuring that our measures are scalable, that they are targeted, that they are measured, that they are tempered, that they are temporary, that they are addressing the information as we know it. 
One of the great challenges that all countries are facing in dealing with the COVID-19 pandemic and the recession that has been consequential to that, has been that things change and they change quickly, and there is always new information, and while you seek to give as much forward planning as you possibly can to help businesses and individuals, households, families, to be able to plan for their future, I think there is a genuine understanding in the community that this is a virus that will plot its own course, and it will wreak its own havoc where it chooses to do so. What we are in charge of is our own response, and we need to calibrate that response, carefully, and to ensure that we are using the best possible information and advice to do that, when we are making those decisions, and it is always a trade-off by giving people as much time as you can but also waiting to ensure you get as much information as you can in to assess the effectiveness of your measures and how you can appropriately adjust them for the next phase and that is indeed what we have sought to do here. As a Government we have been very focused on providing practical problems, practical solutions I should say, to practical problems. That has been our focus. All options are put on the table, careful considerations apply, and we will deliver what is practically needed, whether that is directly from the Federal Government at a Commonwealth level, or it is providing the supports into the states and territories as they need it to deal with the challenges that they are facing. Another important principle has been that we have been working together. Sure, there will be differences from time to time between states and territories, and there have been those, but what we have also demonstrated as a federation that has been prepared to work together through some of the most difficult times, and to provide the support that is needed, to share the information that is necessary, and to give each other the encouragement and support, and that is true as a national population. As I know whether people live in Western Australia, the Northern Territory, Tassie, right across the country, they are as equally I believe, concerned about the welfare, particularly of Victorians and those across the border towns at the moment, or across the Murray, and in those outbreak areas that we have seen in New South Wales.
What we have also said is that we don't set and forget when it comes to these arrangements. We continue to look at them and we continue to calibrate them to ensure they are being effective, and where they need to change, we will change them. Where they can work better, we will make those changes. But where they are proven to be effective we will maintain them. And we will respond to the circumstances as best as we understand them and we seek to understand where the direction is heading so that we can respond as needed. It's also important to note that these are very complex issues. There is no one thing that can remove from us this heavy burden that is on the country at the moment. All things have to be pursued. All partners have to be worked with, to ensure that we can put Australia in the best possible position that we possibly can. And it is true to say despite the hardship that is being felt, particularly in the southern states, in Victoria, New South Wales that Australia's performance has been a standout around the world, both from a health perspective and from an economic perspective because we have always seen the task to address both of these issues and we will continue to do so going forward. 
And finally before I come to the measures, I said this yesterday, Australia is a country that just doesn't look to survive these things. We don't go through challenges with our heads looking down overwhelmed by the circumstances, that is not who we are. Who we are, is an innovative, adaptive people, supporting each other, reaching out to each other, drawing us all through, not for survival, but to be on the other side in a position where we can emerge strongly. We have been saying that since the outset and we're seeing that in the responses of Australian businesses, their employees, families, health professionals, bus drivers, checkout workers right across the country they're all doing their job and they will keep doing their job. 
Now, something that's been doing its job in recent months has been JobKeeper and that is what the JobKeeper Review found. JobKeeper is doing its job and will continue to do its job through the decisions we're announcing today. Already just over $30 billion has been provided in support through the JobKeeper Program to almost 1 million businesses - 960,000, thereabouts - supporting some 3.5 million employees. The review has found, and I'll allow the Treasurer to go into more of the details of this, that it has been well targeted, that it has been effective in stemming the loss of business closures and job losses, that it has saved businesses and it has saved livelihoods. That is the feedback that I have been getting direct as I have spoken to Australians, employees, employers, all around the country. It has been the game-changer for them. Their businesses would not be here, their jobs would not be there were it not for the intervention and the way it was undertaken so quickly and so effectively. The report recommends that we should continue JobKeeper and we shall, but it needs to be done in a way that is responsive to the circumstances, that it needs to be done in a way that's aligned with changes that we make to JobSeeker, and it needs to be reflective of the conditions and how they can change and we have built always into the design of JobKeeper that potential. When I was asked here a little while ago about what was occurring in Victoria and will we be having a specific set of measures for Victoria? Well there was no need, because JobKeeper is designed to reflect where businesses are hurting the most and that's what the extension of the JobKeeper arrangements do today. Whether you're in Far North Queensland and have been hit by the devastating impact of the loss of the international tourism business, whether you're in the entertainment industry, whether you're in the business events industry, which I was meeting with yesterday, whether you're in the film business, doesn't matter which sector you're in, the aviation sector, JobKeeper is designed to find its level with those businesses who need it most and the employees who need it the most. And it has been apparent to us for some time that there will be businesses who will continue to be affected heavily by those restrictions and as a result they'll be in a position to continue to get access to JobKeeper going forward.
The changes that we're making are several. The first of those is to apply the JobKeeper test for the 30% turnover reduction across the past two quarters and into the next quarter for continuing eligibility out to the end of March of next year. So there'll be the next quarter after September and then there'll be the March quarter. In both cases, businesses will have the test reapplied in relation to their turnover and it will be looking at their performance over this first six month period of the program and that will provide where it's needed, the gateway into the next phase of the program. The payment for JobKeeper will be reduced to $1,200 per fortnight and there will be a lower payment for those working less than 20 hours a week of $750 at the change over period towards the end of September. That will be revised again for the March quarter down to $1,000 for a full rate at 20 hours a week or more and $650 for less than 20 hours a week. 
Now, I want to address this issue of the dual payments. One of the reasons JobKeeper was so successful is it was designed to be done as quickly as possible using existent payment methods. Even to deliver the two payments that we have here, there is still several months of work that need to be done by the Australian Taxation Office to enable a two-tiered payment system to be put in place. That was not available to the Government back in April. We needed to move quickly and get these payments in place. But I'd also say that we made the conscious decision to have a flat rate payment because we understood at that time that people were losing second and third jobs. The report points out some 39% loss of income from other jobs, and JobKeeper was designed to only be provided through one employer. So you couldn't go and get it from all your other employers if you had multiple jobs. You could only get it from the one employer. And so that meant we could concentrate the delivery of income support to people who were losing second and third jobs by ensuring that they got their income support through one employer. Now this also had an important aggregate demand impact of ensuring that we were channelling those payments to, at a flat rate right across the labour force. It was also meaning that in supporting that aggregate demand, that had a broader impact across the economy, we were also focused on ensuring that we did not get the crush on the Centrelink system, on the Services Australia system, and we were effectively using private payrolls to deliver social security support to Australians. If people who had been on reduced hours and part-time employment had otherwise not been receiving that JobKeeper payment, they would have been lining up at Centrelink and they would have been receiving an $1,100 payment and possibly more because of the other payment supports that were there. Ensuring that we had one flat payment across the entire labour force ensured that we were protecting our social security system and you will all remember the great strains that that system was under early during the crisis. So a key part of the design was to ensure that we leveraged private payrolls to ensure that we did not crush the Centrelink system. Had that system not been able to stand up and record levels of assessments and payments - two years' worth in the space of months - meant that we could get that support to people, we could continue to build up the system. Now, we're in a position where we can run a two-payment system and we can also ensure that people can make applications earlier in the JobSeeker arrangements which enables them to move on. So it was simple, it was deliverable, it protected the social security system. It ensured that a level of income support that would otherwise had been provided through other methods was coming through a single method. And at the time, of course, we were very concerned about where the economy was heading at that time. There were no jobs and so this was about just getting income support to people that were in desperate circumstances. So they're the changes that we're making to JobSeeker - JobKeeper, I should say.
Let me move to JobSeeker. The changes we're making there and we would otherwise be joined by the Minister for Social Services today but because of the restrictions that are in place and upon us today, she sends her apologies, but will be available for interviews later. 
For JobSeeker, we're increasing the income-free area that is available to those who are on JobSeeker to $300. That means you can earn $300 without it affecting any of your JobSeeker payments. We're adjusting the COVID supplement down to $250. So that means you can earn $300 where you may have been getting $550 before, you can earn $300 and then there's the $250 supplement that will come through the COVID Supplement and that will run out till the end of this year. We will be reintroducing mutual obligation in two phases, from the 4th of August we will be requiring people to connect again to employment services and to undertake four job searches a month and the penalties regime will kick in if people refuse a job that has been provided and offered through that process. So if there is a job to be taken and a job that is being offered, then it is an obligation, a mutual obligation, for those who are on JobSeeker to take those jobs where they're on offer. This is important as we move through the next phase. 
In the second phase which will be at the end of September, we will be moving to a higher rate of job search. We'll be reintroducing the assets test for eligibility for those payments and we'll be reintroducing liquid assets waiting period at that time. We will be maintaining the eased restrictions around sole traders for their eligibility for JobSeeker. We will be retaining that support for people to access it who are part-time and casual. We will be maintaining the waving of the ordinary waiting period waiver and we will be maintaining the partner income test thresholds that were introduced earlier as part of our response. 
And so they're the changes we're making to JobSeeker. We will make further decisions about JobSeeker closer to the end of the year or potentially even in the Budget. It is our intention that we would expect that there would be likely a need to continue those supplements post-December, but there is a difference between JobKeeper and JobSeeker. JobKeeper requires that 6-month period for employers to be able to plan. For those who are on JobSeeker, their plan is there and that is for us to assist them where possible to get them back into employment, or as we announced last week with the JobTrainer program, to get them into skills training and skills training will obviously satisfy those mutual obligation arrangements. So our plan for those who aren't in a job is to help them get into a job or train them for a job. Our plan for those who are on JobKeeper in a business that is still eligible for that, is to maintain that support. But we are expecting to see fewer businesses on JobKeeper because they're making their way out. And we're looking forward to the time when they won't need it. When JobKeeper is not necessary, that will be a good day for Australia because that will mean our economy is getting back to a much higher level of performance and businesses are able to support their employees. 
I should also stress that the existing arrangements for all of those who are watching, who are on JobKeeper now and are on JobSeeker now, these arrangements run out that you are currently on till the end - towards the end of September. Okay. So you will continue to get those current arrangements now. If you're in Victoria and worried about being shut down or you're unable to go to work or earn, the arrangements you're getting right now for JobSeeker and JobKeeper will be in place towards the end of September. And that was also a recommendation of the review.
Now, I apologise for the lengthy introduction and the Treasurer has even further comments to make so I'll allow him to do that. But this is about ensuring that we move to the next phase, we take the next step. This is the next step in our journey and it's the step on the journey that is back to keep Australia in a position where we have been able to mitigate, we have been able to prevent the worst of the impacts of this crisis wherever possible and we will continue to work night and day to ensure that's the case. 
Treasurer.
THE HON. JOSH FRYDENBERG MP, TREASURER: Thank you, Prime Minister. Well, coronavirus has hit the Australian economy harder than any other event in the last 100 years. Between February and May, more than 2 million Australians either lost their jobs or saw their hours reduced. Now, the official unemployment rate stands at 7.4 per cent. But the effective unemployment rate is at 11.3 per cent when you take into account those who have left the workforce or those who are on zero hours. As we stand here today, 5 million Victorians are in lockdown. And it's against the backdrop of that very difficult and challenging economic environment that we are announcing the extension of JobKeeper. JobKeeper 2.0, together with the extension of the coronavirus JobSeeker supplement, will assist Australians right around the country. 
As the Prime Minister alluded to, Treasury undertook a review of the JobKeeper program at the mid-way point. It was legislated for 6 months and they undertook a review at the mid-way point. They found that JobKeeper, which is the single largest economic measure that any Australian Government has ever taken has supported some 960,000 businesses and 3.5 million workers. It comprises around 30 per cent of the pre-COVID private sector workforce and Treasury's review found that JobKeeper met its three primary objectives, namely to save jobs and businesses, to maintain the formal connection between employers and employees, and to provide income support. It cited ABS data that 44 per cent of businesses on JobKeeper said that JobKeeper influenced their decision to keep their staff on. It has a number of cameos from various businesses on JobKeeper who have said that the JobKeeper program is why they remain open today. Importantly, the review also records females received, made up 47.1 per cent of the recipients under JobKeeper compared to 44.9 per cent of the private sector workforce. And that JobKeeper helped stabilise the loss of jobs across the economy. In the four weeks to mid-April, payroll jobs decreased by 8.1 per cent and after JobKeeper, jobs started to stabilise. 
So today, as the Prime Minister said we're extending the JobKeeper program for another six months until the 28th March 2021. It comes at an estimated cost of around $16 billion. JobKeeper 2.0 will provide a two-tiered payment at a new rate depending on the hours worked. It was a conscious decision to introduce the flat $1,500 payment as it enabled us to get money to people who needed it most as fast as possible. However, one of the consequences of the flat payment equivalent to the minimum wage was that some recipients were receiving more under JobKeeper than they were pre-COVID. The two-tiered payment better reflects the pre-COVID income of these recipients. From the 28th September until the 3rd January next year, the two payments will be $1,200 and $750 with the lower payment for employees who work less than 20 hours a week in the month of February pre-COVID. From the 4th of January to the 28th of March, the two payments will be $1,000 and $650. To be eligible for the initial phase of JobKeeper, businesses had to see a reduction in turnover of 30 or 50 per cent depending on their size and charities a 15 per cent reduction. These tests remain the same but they will be reapplied at the end of September and again at the start of January. Employers will need to demonstrate that they have met the relevant decline in turnover in both the June and September quarters to be eligible for the JobKeeper payment in the December quarter, and employers will need to demonstrate that they have met the relevant decline in each of the previous three quarters ending on the 31st of December 2020 to remain eligible for the payment in the March quarter 2021. 
As the economy gradually improves, Treasury expects that the number of JobKeeper recipients will reduce substantially. With around 1.4 million people remaining eligible in the December quarter 2020 and 1 million in the March quarter 2021. We know that the economic pain caused by COVID will end and that many businesses now struggling will be viable once again. This is why we're extending the payment to buy time to get businesses and employees to the other side. In conclusion, JobKeeper is the largest single economic measure any Government in Australia's history has undertaken. It's come at an extremely difficult time, but the Australian public know that the Morrison Government has their backs.
JOURNALIST: Prime Minister, this is the largest economic package as the Treasurer said. It's just gotten bigger. How much is this going to cost?
PRIME MINISTER: The Treasurer just addressed that and the full reconciliation not just of these measures but other measures that have been announced by the Government over these many months will be summarised in the economic statement on Thursday. Now, I want to stress again, the economic statement is not a mini-budget, it's not a Budget. The Budget is in October. What the statement on Thursday will do will reconcile and bring together the many programs that have been announced by the Government and implemented over these past months. 
But, Treasurer? Did you want to answer that Josh?
TREASURER: Well, as you know, the original estimate was around $70 billion. And so this brings it to around $86 billion.
JOURNALIST: Prime Minister, we've seen now a year of JobKeeper, could we see some manifestation depending on the virus, of this scheme until the next election? And is it possible that the next election could be later next year or are you committed to going a full term?
PRIME MINISTER: Andrew, politics is nowhere near my mind. I mean, I don't think Australians could care less when the next election was and, frankly, right now it's got nothing factoring into my thinking not at all. I know it may totally fascinate people who stand in this courtyard, at least some of them, but it is just not a factor. I mean, we have got an outbreak in Victoria and people are dying and you're asking me questions about when the next election is. I think we need to focus on what the real issues are here and it's not when the next election is.
Lanai?
JOURNALIST: Prime Minister, you found that close to 900,000 people were paid more than their normal salary by getting JobKeeper. Do you accept that will still occur even with the changes that you're making today?
PRIME MINISTER: Well the Treasurer may want to comment on this as well. But look I think the scope of that will be diminished. But, again, I stress - JobKeeper can only be paid by one employer and many people who are either in casual employment, longer-term casual appointment or part time employment can have multiple jobs. Many do. They were the first jobs to go under this COVID recession and the delivery mechanism recognised that. So while they mightn't have got any income support from the other jobs they were working for, that was channelled through the one employer they did do it through. But by moving to a two payment system because we're in a position to be able to a that now and we have been able to extend and boost the capability of Services Australia to respond to the request - because we will now have people who are on a lower payment, on the $750 payment or the $650 payment. They'll also have an eligibility for JobSeeker as well. Had we not done that earlier, they would have been getting JobKeeper and applying for JobSeeker at exactly the same time putting inordinate stress on the JobSeeper system. And so we are now in a position having bolstered our systems over the last months to enable a two-tiered payment to be put in place which will diminish those - those outcomes that you have mentioned. 
But, Josh?
TREASURER: Thanks, PM. Forecasting is difficult at the best of times, let alone in the middle of a pandemic. It's Treasury's forecast that that income transfer will be halved under the new arrangements with the two-tiered payment. Bearing in mind, as the Prime Minister has said 39 per cent of jobs lost across the economy were secondary jobs. So the income transfer numbers that the Treasury paper refers to does not take into account how many people lost a second job, nor does it take into account that under the flexible industrial relations changes that came in with JobKeeper, some employers and employees agreed for the employees to do more hours. And so they were doing more hours, which meant that they were making up for that otherwise income transfer.
JOURNALIST: What is the logic in reducing the JobKeeper rate just after Christmas and removing that JobSeeker supplement, isn't that, at Christmas, isn't that a very tough time to be reducing the payments to those people?
PRIME MINISTER: As I said earlier, we'll be making further announcements about what happens with JobSeeker post-December in a few months. We need to make those decisions closer to the time to have a better understanding of where the economy is at, remembering the JobSeeker arrangements has more an impact on incentives on the labour market. JobKeeper does not have those same disincentives and particularly given the redesign that has been put in place because it new can be done. So we want to be in a position to better assess where the situation is closer to the end of the year. We have always said that the JobKeeper and the JobSeeker COVID supplement were temporary measures. And, look, I think Australians understand that. They know that a current scheme that is burning cash, their cash, taxpayers' cash to the tune of some $11 billion a month cannot go on forever. Australians understand that. They also understand that JobSeeker at the elevated levels cannot go on forever. It was introduced at those very highly elevated levels because of the severe economic situations that were in place and the fact that there were no other jobs at all out there for people during those times and we wanted to boost that level of income support both for the economy, but also obviously to reduce hardship for individuals themselves. And so it has always been our view that it has to taper back. It has to scale down, we have to work ourselves off these supports because they're not enduring, they cannot be permanent, they were never designed to be permanent and in terms of longer-term arrangements around income supports, those decisions will be made at another time. What we're dealing with now is the next couple of months which the JobKeeper Review said these arrangements should stay in place until - well, it's the 25th of September I think it is - and that the JobSeeker arrangements and JobKeeper should move in sync and so we'll be looking at that issue with JobSeeker closer to that time, but I want to be very clear - I am leaning heavily in to the notion that we would anticipate based on what we know right now that there would obviously need to be some continuation of the COVID supplement post-December. 
PRIME MINISTER: Andrew, I think you had your question. Andrew?
JOURNALIST: Prime Minister, you told us that mutual obligations is going to return in some form in August. What do you say to those people who think that would be quite a burden given that it's not an uncommon story to hear people applying for jobs where there are hundreds applying for the same job? And what flexibility will there be for states like Victoria or possibly other regions in months ahead, heaven forbid, that do have substantial lockdowns?
PRIME MINISTER: Well, again, this is why the design of the scheme, I think, it finds its level wherever a state or a particular area is, and the immediate, more immediate elements of the mutual obligations, no, I don't believe are onerous. It's it's looking for four jobs a month and it is to reengage with employment services and it is to not to refuse a job if you're offered one. Now, I think they're very fair - very fair expectations that taxpayers should have. I have, I can't even nominate a conversation that I have had that I recall where Australians have not wanted to help other people in these circumstances, but it's not unreasonable once we get into this next phase for there to be some basic requirements. I think the ones that are initially coming in are very fair and reasonable. Remember last week though and I stress this, we understand that there are fewer jobs available for people now, of course there are, that's obvious. That's why we put in place the billion-dollar boost to training programs last week with the states and since I have stood here last week, Victoria have indicated they'll be coming on board. So that's seven states and territories that are signed up to that program and that will mean that there'll be training opportunities for people to upskill, reskill, to get themselves in a position if not in the next couple of months, but perhaps later to be able to get themselves into those positions so the JobTrainer works with JobSeeker which works with JobKeeper. All of these programs are designed to work together to give people the help they need. 
Phil? And then Shane. And then Clare.
JOURNALIST: You may have partly answered this in Lanai's question, just wondered if you could clarify - the Treasury said that JobSeeker should be reduced so it's no higher than JobKeeper so it doesn't act as a disincentive. The new level, the tier 2 level of JobKeeper is slightly lower than the new JobSeeker. Is that - is that contrary to Treasury's advice that people would rather stay on JobSeeker than JobKeeper? Or you said people would be able to do both on the lower tier? COuld you explain,
PRIME MINISTER: Well they have been reduced by commensurate amounts. They have both been reduced by $300. So they've been reduced, so the existing complementarities have been maintained with the new arrangements. And remember, that on JobSeeker it's just not that payment that people receive and there'll be cameos that you'll have available to you which demonstrate with rental assistance and other payments even under with these changes, families or those depending on the dependents and other circumstances, will continue to be getting support above what those basic JobSeeker arrangements are.
JOURNALIST: [inaudible] JobSeeker and JobKeeper, is that the point,
PRIME MINISTER: It will all depend on people's circumstances, Phil. I mean it's you know how complex the social services system is. And so depending on where people's circumstances are and their level of need, then there are a range of other payments they're entitled to. So it has - one of the reasons this has been a very complex exercise, it has not just been a matter of determining, "Well, what do you do with JobKeeper post-September?" You need to look at the integration between JobKeeper and the welfare system, and you also need to look at the training system. And so these announcements we have made over several days I think should demonstrate that this is an integrated package. 
Shane? and then Clare.
JOURNALIST: Treasurer, the $16B for the, that's the cost of JobKeeper, what's the cost of the JobSeeker extension? Does it - will it continue for, say, parenting payments and other, I think, family farms household payments? And just finally, when you get to end of September when you reduce, is there an expectation that there will be firms laying off staff because they won't be able to keep on with the, $1,200 isn't quite enough? Do you expect that there'll be a lift in unemployment around that point?
TREASURER: Well, you'll see the employment numbers and the job- and the unemployment numbers when we get to the statement on Thursday. That puts out a couple of years worth of forecasts. It's fair to say the unemployment rate will continue to rise. That's also a factor of the participation rate increasing. When it comes to the JobSeeker coronavirus supplement, that's going to cost around $3.8 billion to extend it out to December. And again the total cost of that supplement is around $16.8 billion. And I have mentioned the cost of JobKeeper. So these are very substantial financial commitments.
PRIME MINISTER: Clare?
JOURNALIST: Prime Minister, Treasury found the supports would potentially blunt the incentive to return to work, was that based on evidence of that happening now, was it speculative as to when the economy opens more? And did they have any findings around businesses who maybe resisted reopening because they knew their workers were on JobKeeper? Do you think this will push more businesses to reopen?
TREASURER: Thank you, Prime Minister. Well in terms of Treasury's analysis, obviously this has been conducted at the mid-way point when the economy's just opening up. Their comment on the disincentives, particularly around labour mobility, is more acute as the economy opens up. And what we know is that the National Cabinet had agreed on May the 8th for three stages - in three stages for the restrictions to be eased. So Treasury's numbers are based on assumptions from that 8th of May Cabinet decision outside of Victoria. I just want to be very clear, what Treasury has assumed in the basis of these numbers is that that lockdown goes for 6 weeks in Victoria and then restrictions come back, stage 1, and then stage 2 out to December. Treasury have very much tried in this very difficult environment to take into account what is happening in Victoria but also taking into account National Cabinet's decisions. 
And your other question was?
JOURNALIST: [inaudible] with JobKeeper, were businesses happy to remain closed given the uncertainty? 
TREASURER: Well I think businesses want to open. And indeed the more money they bring in through customers is money that the business can use to hire more people and maintain more staff. What JobKeeper is, is a wage subsidy, effectively, and also income transfer but effectively a wage subsidy to that employer so that they can keep on their staff and that has been proven to be the case.
PRIME MINISTER: The inclusion of sole traders too, I think is very important point Clare, for them to keep their businesses open. The fact we're maintaining the easing of eligibilities for sole traders both on JobSeeker and their continuing access to JobKeeper out to the end of this year I think is important.
Sam?
JOURNALIST: Prime Minister, can we just step through the turnover changes to the test because that's important for businesses to know whether they're going to qualify or not. You've got 900,000 businesses now, 3.5 million workers.  How many, you know you must have a fair idea how many are going to be on this after that date. And also in relation to the overpayment of casuals, it looks like you've overpaid them $6 billion. Now I take your point that you're rolling out the system quickly but do you think that that $6 billion dollars that you overpaid casuals at a rate of about $550 a fortnight could have been better spent?
TREASURER: Well as you know that doesn't take into account the 39 per cent of jobs lost that have been lost that have been secondary jobs. That doesn't take into account what has happened in particular workplaces with more hours being worked under the flexible IR arrangements. But, to your question, Treasury's forecast is, as I said, for the December quarter 1.4 million recipients of which about 175,000 would be on the $750 payment and, for the March quarter, about 1 million recipients, of which around 125,000 will be on the $650 payment.
PRIME MINISTER: Just to pick up on Sam's point also, I mean the alternative, Sam, was to not have those payments to those people at all. And so if you were a part-time worker or a long-time casual, the only option to us in those circumstances at that time is they would not have received JobKeeper and they would have gone into the JobSeeker queues and that would have crashed the JobSeeker system. We're in a position at the end of September to put that two-tiered payment in. So, no, I wouldn't agree that that was something that could have been done differently or better because the alternative would have been to leave people exposed and, potentially, a stress on the government services system, Services Australia system, that could have proved absolutely chronic for that system to be able to work through the unprecedented demand they were receiving for those who were going to have to rely on the JobSeeker system.
JOURNALIST: Is there modelling on the poverty impact of reducing the JobSeeker payments, there's been that prediction that it could send you know hundreds of thousands of families with children into poverty, what's the impact of taking it down to $815?
PRIME MINISTER: Well that's not our advice. What we've done on JobSeeker is to increase the income-free area. Which is a really important part of the change. We want, we know there's not a lot of work out there. But where there's some work, we do not want people not to take that work because they're on a JobSeeker payment and think that will threaten it. So this will enable people to take a bit of work where they can get it and not have that threaten their JobSeeker payment. And we think that's really important for the certainty of those individuals who want to work, I mean JobSeeker and JobKeeper are not do nothing payments. JobSeeker and JobKeeper are payments that support people's incomes but also do not, and are not designed to prevent them from going out and seeking work and to improve their circumstances. I mean I was in my own electorate yesterday and in my electorate we have more Qantas employees than any other electorate in the country. They've obviously been devastated by the impacts on the aviation sector. I have got pilots who are working stop-go signs, working at distribution centres, and they're also continuing to be connected to their employer. And they'll fly again one day. But in the meantime they're not seeing JobKeeper as do-nothing money, they're seeing it as a very helpful income support that keeps them connected to their business but at the same time doesn't prevent them from going and doing other work that's out there. So you've got to get the combination of these incentives right. And that's what we've attempted to do here.
Yep, here, and then John and then I'll come back, yep?
JOURNALIST: Prime, Minister, you mentioned the aviation industry there. It is one of the industries that realistically isn't going to be back up on its feet by March, live entertainment is another one that springs to mind, international tourism, do you anticipate that there might be a need to extend JobKeeper beyond March for certain industries?
PRIME MINISTER: I think that's premature. I've said before when we're only a couple of months into a 6 months programme, now we're 3 months into a 12-month program. I think where the world will be at the end of March is not something that we could speculate upon at this time. But I think what people - I hope what people see today was several months ago when these questions were put to both of us in this courtyard and the suggestion was that somehow the Government would not be extending arrangements, all we were simply saying was that we'd be looking at that at the time, we'd make judgements on where the country was at, where the economy was at, what the health situation was, and that's exactly what we've done and we've made decisions to continue to provide support, based on the evidence, based on the expert advice, based on what we believe the economy needs. Now when we make the next set of decisions, we'll be doing exactly the same thing. We'll be assessing it and we'll do what we think is best for the country which is what we've sought to do today. 
John?
JOURNALIST: Thank you Prime Minister. An unemployed person on JobSeeker will get $800 a fortnight untaxed plus other social welfare benefits. A part-time worker on JobKeeper working up to 20 hours a week will get less, $750 a fortnight. I'm just interested in understanding the thinking behind that because it sounds a bit counterintuitive?
PRIME MINISTER: What you're assuming is that no-one is doing any work. That's not an assumption you can make, and it is certainly not an assumption that Treasury has made. Treasury have made the point that on JobKeeper, for example, those businesses that may still require it, they will be making payments in addition to JobKeeper to staff doing additional hours. This is why it's so important that the industrial relations side of all of this is also brought into focus. These payments have given enormous support to people when they've needed it most. But the industrial relations flexibility that has been afforded to employers has also enabled those employers to keep people in jobs. I, I was at businesses yesterday where this was exactly the case. Where hours had been reduced so two people could have a job rather than one person could have a job. This flexibility will be vital to employers to keep more people in jobs, post-September, and in this next phase of JobKeeper. And we believe not just those who are eligible for JobKeeper but it will be needed more broadly as those who have graduated out of JobKeeper are getting more and more on their feet. I don't want to see people lose jobs post-September because of an industrial relations system which is so inflexible that it says to one person, "I have to employ you full-time", and says to the other, "so I'll have to sack you." But that's the circumstances we are looking at in what will be a very challenged economy post September.
Yep?
JOURNALIST: Just on Victoria, we've seen another 300-plus cases of coronavirus down there, sadly 3 more deaths overnight, given that in the contact tracing teams there is no ADF support down there in Victoria picking up the phones unlike what New South Wales Health had early on in this pandemic. Would you like to see Victoria ask for the ADF support in that contract tracing teams given the numbers of cases they're seeing now are overwhelming their contract tracing teams. And what confidence do you have that Victoria can get on top of this virus down there?
PRIME MINISTER: Well we are in the fight in Victoria. And we are in the fight with them in Victoria and and Commodore Hill, who's been in place now down there since the weekend, I met with him over the phone last night he has been pulling together plans to address the very issues that you've raised and the use of ADF resources to support that effort. I want to be very clear: The ADF are not running these programs in Victoria. That is the responsibility of the Victorian Government. Their role is to advise, and assist, and support. And that is the tasking they've received from the CDF and myself. And so, they are working very closely with the public health officials in Victoria, sorry?
JOURNALIST: [inaudible] tracers,
PRIME MINISTER: This is what I'm saying. The ADF, where they believe that the ADF resource will be necessary to support that effort, then they'll be making that recommendation. But the challenge at the moment is getting the tasking right and getting the organisational structures right, and to ensuring that the resources that are there are being put to best use. And that's the great skill of the ADF. They bring an ability to manage complex tasks. And the complexity of the task in Victoria has risen to a level that I'd say we have not quite yet seen and, arguably, have not yet seen during the course of the pandemic. And so I'm very pleased Commodore Hill is down there and I have every confidence that Premier Andrews would be taking the advice, and he has been very open with me about how appreciative he is of that ADF support, and I would have no reason to think that the Victorian Government would stand in the way of that sort of support. It is an open account they have with us and they've been very appreciative. So I'd expect that to flow through. But we're still very much in the hard part of this fight, as you can see from the daily case numbers. I'm not expecting that to change a lot in the short term. And we just need to keep working the problem.
Yep? Then I'll come back over that way.
JOURNALIST: Prime Minister you're saying you don't want to speculate about what it'll look like what the economy will look like come March, but Treasury forecasts there's still be a million people who'll be supported by JobKeeper come March. Doesn't that suggest that JobKeeper is going to extend well into 2021?
PRIME MINISTER: No, it doesn't mean any of that at all. Treasury needs to make estimates of where things are at, at different points in time. They'll be making estimates for this statement on Thursday, they'll be making estimates for the Budget, they'll be making estimates for the midyear statement, they'll be preparing estimates for next year's Budget. So and they will continue to adjust those. I really do think, particularly in the middle of a pandemic, they can make the best estimates as they know the situation now but I think these circumstances are very open to change. 
Josh?
TREASURER: And can I just say PM, we are in the fight of our lives. I mean, this is, this is a huge hit to the Australian and to the global economy. In the United States there has been 51 million jobless claims. The international labour organisation says over the 2 quarters March and June, some 600 million jobs have been lost globally. I mean, our friends in the region, and broader, in Europe and the United States, I mean, they are going through the most difficult times economically and from the health side. And Australia, as the Prime Minister has said, has performed so much better than pretty much any other developed nation on both the health side and also on the economic side. And the IMF singled Australia out as the only country to have its forecasts upgraded for this calendar year. So what we've seen from the Government is a full court press in terms of our comprehensive economic response but we're not out of the woods yet, and what we've outlined today should be of great relief to the Australian people.
PRIME MINISTER: Okay I'll go Rosie, Katherine, and then finish up with Michelle.
JOURNALIST: It's Katina, 
PRIME MINISTER: Oh sorry Katina!
JOURNALIST: You've said previously, and several of your Ministers have said that you are expecting that in the final quarter of this year, there would be a portion of people would move from JobKeeper to unemployment payments. What proportion of that 2.1 million people who won't be getting JobKeeper in the December quarter would you expect to be unemployed?
PRIME MINISTER: A couple of figures I think we need to bear in mind during the pandemic about how we're assessing the unemployment situation and the economic situation. I think the most important is the effective rate of unemployment. The headline rate at 7.4 [per cent] we know does not reflect the real unemployment situation that's happening on the ground. We did see a fall in the effective unemployment rate, as we said last week, and that is welcome because the effective unemployment rate washes out the movements of people between different types of payments and definitions, but their circumstances are often, essentially, the same. So we, of course we will see some people move from JobKeeper to JobSeeker - I expect that. I expect those who are on the second tier payment, I expect to see quite a number of those come into the JobSeeker arrangement, and Services Australia has stood up that ability for applications to be made pretty much from now, in advance. They won't trigger until circumstances are confirmed at a time when JobKeeper would terminate for that firm if they're in that situation or if they're at a lower payment. So I would expect that to that to happen. 
I would also expect, not because of JobKeeper but we saw this decision recently with Qantas, I would expect businesses now, several months into the pandemic to be making their own decisions now about those who are going to be continually working in their businesses. They weren't in a position to do that back in April and that was one of the key reasons we did JobKeeper. We did it because no-one knew what the next day would bring let alone what the next month would bring. And we did not want to see businesses forced into the position to have to lay off workers, crystallising entitlements which would then create payments which would force them out of business as well, and you would have this snowball effect. And we've avoided that. We're many months, now, into the process. And so, I anticipate, just like businesses already have, they will make judgements about who they're going to keep on and then who they won't be able to keep on. But JobSeeker will be there for them. The additional training places will be there for them. And the ability to move to those over the next couple of months, if that's what they need, that will be there for them. So let's keep focused on I think what is the effective rate of unemployment, don't you agree, Josh, that is a better picture of what the situation is. But there'll be people moving around, in and out of the workforce, people who are moved from stood down completely to maybe a few hours a week. These are not normal times when it comes to these economic statistics but I can tell you which one I'm looking at, I'm looking at the effective rate of unemployment and the one I'm trying to take down.
Katharine?
JOURNALIST: Given the decisions you were just referencing in that answer that employers are going to make over the coming weeks and months and given the economic outlook, you're obviously tapering out the coronavirus supplement - you're cutting it - but do you now accept that the old base rate of Newstart was too low?
PRIME MINISTER: That's not a matter that we're looking at, at the moment. We've increased JobSeeker significantly through the pandemic and we're still in the pandemic phase. And given that we have no real - well, certainly no intention of that going back to the original JobSeeker base payment certainly by the end of December and as I've flagged, I would be very surprised if we weren't to extend it beyond then, then I think those sorts of issues are not ones that the Government is contemplating at this point. At some point I imagine that will come into our calculations but in the meantime, people are getting paid more on JobSeeker and they will continue to get paid more for some considerable time yet. But with the changes we've made today, particularly the reintroduction of mutual obligation, connecting people back up to employment services, getting them into training, getting back into that mode, I think is really important. Getting people on to this next step, as difficult as things might be we've got to get to the next step. We've got to keep moving forward.
Michelle?
JOURNALIST: You emphasised a number of times the importance of more flexible industrial relations arrangements and you're seeking to get these through the consensus talks that are going on. But if those talks don't produce something that goes far enough or if they break down, are you willing to bring forward the industrial relations changes you believe are necessary?
PRIME MINISTER: Well, when I stood up at the Press Club and first mentioned that longer-term process, Michelle, as well as, as we've been working through these pandemic-type arrangements, these temporary arrangements, I can assure you, we'll put forward what we think is best for the Australian economy and for the Australian people. That's what we'll do. We'll seek to legislate that through the Parliament. We've been adopting a highly consultative approach. And I commend the Attorney and the Industrial Relations Minister, Christian Porter. And I thank Sally McManus and the whole dialogue that we've been having. But none of us are so naive to think that this will result in a complete agreement on all measures, and I can assure you the Government, the Government I lead, will continue to do the right thing we believe for the Australian people and for the Australian economy. 
Thank you all very much.