Written by

Scott Morrison and Alan Jones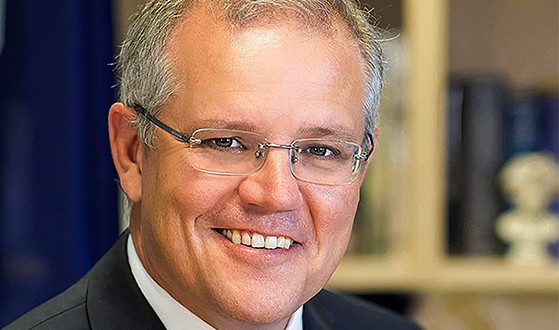 ALAN JONES: Prime Minister, good morning. 
PRIME MINISTER: Good morning, Alan.
JONES: Prime Minister, there are lots of ups and downs in your job, but you couldn't be anything but disappointed that your federal Health Minister, invested with unbelievable powers, made on March 18 an emergency biosecurity order that any cruise vessel will be prevented from docking in Australia for the next month. And the very, very next day, this Ruby Princess lobs in. All of these people are pushed out into the community, they all disembark, there are no appropriate tests taken. And now 130 of them across Australia have got the coronavirus.
PRIME MINISTER: Well, this has been not a good event at all, this has been terrible. There've been a series of issues that have been associated with that. There were events in other states and they were managed in accordance with those protocols. But I think, Alan, when we go through these very difficult issues and these crises, there will be things that won't go as we all want them to. And what's important is that everybody learns from that as fast as possible and ensures that these lessons are employed. Now, that goes to how we can upgrade the Centrelink systems, manage the lines better, manage the call centres and do the things that we're responsible for and everybody's doing the same. I know there's a lot of stress on people and I know you were talking this morning earlier about the mental stress on families and dealing with this, and that is all true. But the way we get through this is when things happen as they shouldn't, then we need to act as quickly as we can to rectify it and to ensure that we get back ahead of it rather than dwelling on it. And I think that's an important way to get through a crisis.
JONES: I don't want to be critical of Gladys Berejiklian because I'm sure like you, she hasn't had a sleep for about four months what bushfires and everything. But you said clearly last night, quote, "The medical expert advice on schools has not changed. It is safe to send your children to school." And Gladys then says, we're recommending at this time the parents keep their children at home. What is the message?
PRIME MINISTER: Well, it is safe to send your kids to school. There is no health reason why your children can't go to school. What the Premier was at pains to point out that that was not a health reason based issue, but managing practical issues in schools that they were working with at a state level. So there is no message to parents that it is unsafe or there's health advice that says your children shouldn't go to school. What that is about is how things have been practically managed in New South Wales. Now, I'm meeting with the education unions this morning to work through some of those practical issues so we can assure that we're both obviously supporting the health of the teaching workforce, but ensuring that our schools remain open for all those workers. And you know what an essential worker is? A worker that's got a job. That's what an essential worker is in this economy when you're shutting down so many different parts of the economy. Everyone who has a job, that is an essential job because that is putting food on the table. And what I'm working really hard to do, Alan, is I do not want parents to have to decide between working and earning an income to feed their families, and educating their children. That is not a fair decision to put on parents, and that's what I'm working to deliver.
JONES: Do you think all those who've lost their jobs, hundreds of thousands of them, totalling about $10 billion in income, have they been appropriately compensated?
PRIME MINISTER: They will- there's the safety net, Alan, and that's what it is. And we've doubled the safety net and we've broadened the safety net to capture as many as we can and if we need to go further than we will, I've made that very clear. We've provided the support to businesses so they can keep people on wherever they can. But in many cases, that won't be possible because they may be running a business that has had to be shut down. And so in those circumstances, what we're focusing on is making the safety net as strong as we possibly can. Now, that has put unprecedented stress on the system. I mean, I'm employing 5,000 extra people to work on this system right now. All of the public service, I met with all of the secretaries of all the departments yesterday and they have all very clear instructions about how they have to be redeploying their workforces so we're focusing on the areas of greatest need to provide support to Australians. But those who have lost their job, those who are waiting, those who are waiting for the information to come back from them, know this - people are working night and day to get that help and support to you.
JONES: Ok, those businesses that you've told cannot continue in business, are they going to be given support as to how they continue to pay their bills? That is the mortgage continues, the rates continue, all these other charges, on costs that business must meet.
PRIME MINISTER: These are the things we're working with the states, the territories, the banks, the landlords, all of those right now. And we'll be looking at some lease issues tonight. Last night's meeting went for quite a while to deal with the matters I discussed last night. Tonight's meeting is focusing on those issues. The Treasurer has been working with the states, Josh Frydenberg, he's also been working with the banks. The Energy Minister, he's working with all the energy companies on all of those issues. Because what the plan is here is this. This virus will end. It will stop at some point. It will wreak enormous damage between now and that point. But on the other side, we want businesses to be able to open their doors and get on back about their business, employ their staff back, see their customers again and to support them in the recovery. One of the things we announced this week… sorry, on Sunday with the Treasurer, was putting a change into insolvency and bankruptcy laws so people could move on businesses that found themselves in this situation. And that gives them a six month window. Now, if we need to extend that again, then we will. The point is, is we want, the businesses that are effectively like going into a hibernation. And then on the other side, we could resuscitate them and then they get off and get running again. For those employees they've have stood down, we will put the safety net around them. And then on the other side, they'll be able to stand up again. So all the support, up to $100,000, if we have to do more, we will for these businesses. The moral obligation here is that those employees they have to stand down, we want them to stand them up again on the other side so they can look forward to going back to work when this is all over.
JONES: Right. Now, the indignity and humiliation, and you've heard me talk about this, of people who've never, ever been out of a job in their lives and they are standing in Centrelink queues. I know I've asked you…
PRIME MINISTER: Heart breaking.
JONES: Heartbreaking, and I asked you separately and I'd just like your response because people don't understand. We've got this system called electronic fund transfer. And therefore, every employer knows the details of every employee and the Tax Office has those details. Why couldn't the employer notify, verify that X, Alan Jones, Scott Morrison has now been put off and is eligible for the Newstart allowance and can you automatically transfer that into his account?
PRIME MINISTER: Because, Alan, the integration of those two systems and with the welfare system would require a complete rework and massive recoding. We need to deliver our systems through the systems that are there. If you try and reinvent systems in the middle of a crisis, what will happen is the system will go even to worst disrepair and there will be even greater delays. 
JONES: So it can't be done?
PRIME MINISTER: Not in these timeframes. That would take six months to a year to make those sort of changes, is my understanding. We need to, they're very complicated systems, Alan, we're dealing with payments that go to millions and millions of Australians. And they're very complicated because there are so many rules about these payments. And the coding in the systems is so sophisticated that a simple change, what sounds simple, I understand and the way you're explaining it, isn't on the other side of the line. So we need to use the existing systems. That's the best way to get the payments out as quickly as possible. Our problem at the moment is building up the capacity of the system to take more applications. We're normally at around 6,000, we had to move to 55,000, then we went to 150,000. Now we're seeking to take that even higher to cope with the demand, so extraordinary times.
JONES: Yes, thank you. To cope with the demand, I spoke to Stuart Robert, about this. I mean, would it be possible to build up the workforce so that that Centrelink number is operative 24/7?
PRIME MINISTER: Well, they're working on all those plans. We've already expanded the call centres to be operable 12 hours. And as I said, I'm looking for 5,000 people right now.
JONES: Righto. One other thing, because you've got to go. Centrelink, they're telling me that people who have a partner earning more than $48,000 are ineligible. Now, without politically arguing over this, Labor want to raise it to $75,000. I mean, $48,000 isn't a lot of money in the current climate. Would you consider raising that level from $48,000 to, say, $70,000 or more than $48,000?
PRIME MINISTER: Well, whatever the figure might be, this is one of the things we are considering. And it just doesn't apply to the partner payments. There are a range of other ones we've identified and that's why in the Parliament we were able to get a legislative change which would give the Minister for Social Services the discretion to be able to move some of those rules around under the existing legislation. So we've given ourselves some flexibility to deal with some, that specific problem, but also to deal with a whole range of potential other problems. I mean, when you're making the scale of change that we are to these payments and the safety net, there will be other items that we'll need to go back and address. And so when we get the feedback, we will take action and then we'll get the system in place to support that.
JONES: I'm immodest enough to suggest to you that you've got the feedback that $48,000 is too low.
PRIME MINISTER: I understand that Alan, I understand that, what I'm saying is that's not the only one. There are others.
JONES: No, no, I understand. Good on you. Thank you for your time and thank you for sharing all of that with us. We'll talk again soon. 
PRIME MINISTER: Thank you, Alan.