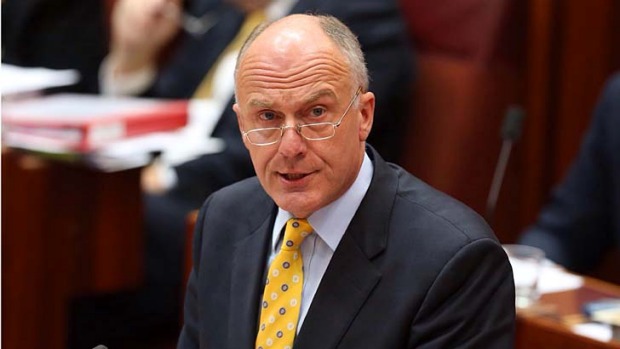 Reports today that the complaint under section 18C of the Racial Discrimination Act has been discontinued against cartoonist Bill Leak comes as cold comfort after the huge expense of legal fees and reputational damage.
News reports today also indicate that the complainant, who has moved to Germany, was largely uncontactable through the course of the complaint.
"This is just another clear example of a total abuse of process that has been facilitated by the Human Rights Commission which must stop," Senator Abetz said today.
"First, we had the Race Discrimination Commissioner openly seeking to solicit complaints. Then when a complaint was submitted, the complainant was largely uncontactable and yet the Human Rights Commission still saw fit to proceed which has seen thousands and thousands of dollars spent on legal fees. Mr Leak was fortunate to have the backing of News Limited. Any other Australian who didn't have that kind of backing would have been monstered into submission."
"Regardless of the outcome of this case or the QUT students case, the punishment has been in the process which has seen people fork out tens of thousands of dollars and have their reputation trashed while the Human Rights Commission bumbles along denying Australians natural justice."
"Dr Soutphommasane needs to explain what role he had in getting this complainant to come forward, a complaint that has now been withdrawn and a complaint that should never have been entertained by the Human Rights Commission letalone solicited."
"While the withdrawal of the complaint is welcome, it is very clear that the only way to stop these abuses of process and inappropriate behaviour of the Commission is to amend section 18C and for President Triggs and Commissioner Soutphommasane to resign from their exorbitant taxpayer funded positions," Senator Abetz concluded.