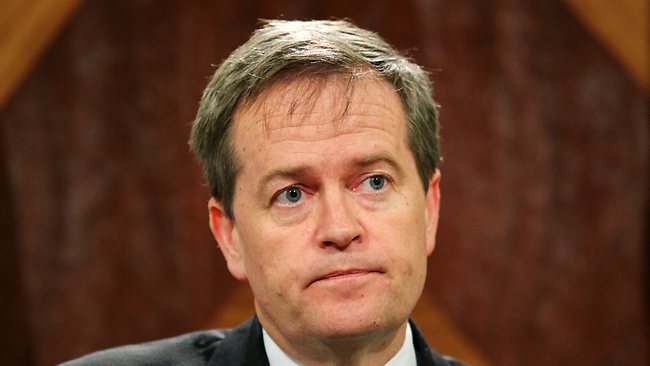 Labor Leader Bill Shorten's decision to parachute Kimberley Kitching, of HSU fame, into the Senate to replace Stephen Conroy demonstrates once again Mr Shorten's inability to weed out corruption in the trade union movement.
Last year, Ms Kitching was found by one of the Vice Presidents of the Fair Work Commission to have illegally completed testing, while Bill Shorten was Workplace Relations Minister, on behalf of other union officials to gain right of entry permits. The Fair Work Commission specifically found that Ms Kitching's evidence was not truthful or reliable. The Vice President said "I do not accept (Asmar and Kitching's) denials as being truthful or reliable".
The Heydon Royal Commission also made a number of devastating findings against the Health Services Union, of which Ms Kitching was the General Manager of the Victoria No. 1 Branch.
"Mr Shorten needs to come clean on whether he believes it's acceptable practice to illegally complete other people's right of entry permit testing and to give untruthful and unreliable evidence to the Fair Work Commission," Senator Abetz said.
"Ms Kitching comes to the Parliament from the Health Services Union – the same union that sent Craig Thomson to Canberra."
"The serious findings against Ms Kitching by one of the most respected members of the Fair Work Commission makes her unfit for public office."
 "Mr Shorten has once again embraced a dodgy union boss and helped parachute her into the Parliament."
"Bill Shorten as Workplace Relations Minister relentlessly backed the last dodgy union boss that the Health Services Union sent to Canberra in Craig Thomson so it regrettably doesn't come as a surprise that he would back another dodgy HSU boss."
"Labor will always back dodgy union bosses over honest union members."
"Surely, the Senate Crossbench need no further proof or evidence of how beholden the Labor Party is to dodgy union bosses and I urge them to support the Registered Organisations legislation and the Australian Building and Construction Commission legislation both of which are designed to stamp out the unacceptable behaviours of dodgy union bosses like Ms Kitching," Senator Abetz concluded.