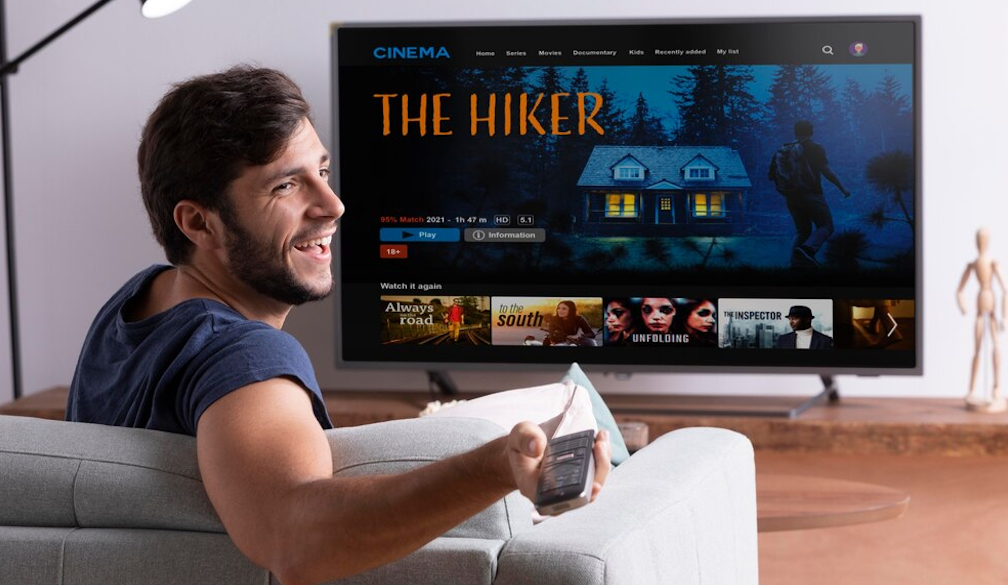 These days, it's safe to assume that every home has at least one Smart TV. The internet, video games, streaming services, and so much more are all within easy reach thanks to today's technologically advanced television screens. On the other hand, with so many options available, picking the best smart tv could prove to be a difficult task. What follows is a compilation of helpful tips that will guide you toward selecting the best smart TV for your needs. 
Things to Consider When Choosing a Smart TV
You should set a budget before looking for a smart television. Smart TVs come in a wide range of prices, so it's helpful to know what you can reasonably spend before you start shopping. It's tempting to go all out and get the largest, most feature-packed TV on the market, but you should only do so if you can comfortably afford it.
The size of your Smart TV's screen is a crucial factor. It all comes down to personal preference, space size, and optimal viewing distance. Even if a bigger TV could provide a more exciting experience when watching films and sports, you need to make sure it fits in your living room without making it feel too cramped.
The issue of resolution remains crucial. Because of their superior picture quality, 4K Ultra HD TVs have replaced regular HDTVs as the dominant type of Smart TV. Investing in a 4K TV is a great way to ensure that everything you see is crystal clear. The highest-end models even provide 8K resolution for a more lifelike and immersive viewing experience.
Modern smart TVs have various display technologies, including LED, OLED, and QLED. OLED and QLED televisions offer better value for the money due to their greater picture quality, which features deeper blacks and more vibrant colors than LED televisions. It would help if you based your decision on your budget and viewing interests.
The "smart" in "smart TV" alludes to the many features available on the set. Look for a TV that supports popular streaming apps like Hulu, Netflix, and Amazon Prime Video and has an easy-to-use operating system. Verify that it has adequate processing power to deliver a fluid experience and see whether voice control is an option for even more convenience.
Connectivity options are crucial for a Smart TV's functionality. Make sure it has several HDMI and USB ports so that you can hook up your game consoles, sound bars, and other devices for streaming media. The device should have both Wi-Fi and Ethernet ports so that it can connect to the internet.
The importance of good sound cannot be overstated. Many modern Smart TVs include built-in speakers, but the sound may not be as impressive as the picture. Consider purchasing a soundbar or additional speakers if you want a more immersive listening experience.
Consider the TV's energy efficiency settings. Products that have earned the Energy Star designation are more eco-friendly and less wasteful than those that have not.
Customer Support and Warranty
As a final step, you should investigate the product's warranty and customer service options with the manufacturer. A solid guarantee will give you peace of mind, and if you run into any problems, responsive customer support will be a top priority. 
Conclusion
You can save yourself a lot of time and energy if you remember these important guidelines as you shop for the best smart TV. Size, display technology, and resolution are all key factors to consider, as are personal preference, available funds, and intended viewing area. Analyze the energy savings, sound quality, smart features, and connectivity options. Finally, be sure the company backs its product with a good warranty and responsive support staff. You can get the most out of your brand-new Smart TV for your home entertainment system if you keep these points in mind.