Written by

NewsServices.com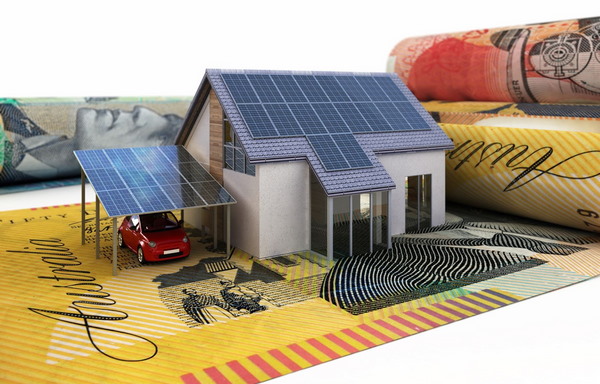 Thankfully, the World is moving away from fossil fuel resources such as gas and coal. For centuries we have been polluting the earth to produce electricity. Slowly, we are making the green transition towards more sustainable sources of renewable energy. For homes and businesses in Australia, this means turning towards solar installations instead of mass grid power. There are now over two million Australian homeowners who have already made the switch over.

As many Australians move towards a renewable energy future, there are so many reasons you should also make the transition if you have not already done so. Not only could it save you money but it also has a positive effect on the environment. In this article, we will explore why you should consider investing in Australia's solar energy initiative.


Solar Energy Has Become Affordable


Although solar technology has existed for well over 100 years, it was not until the early 2000s that it became a popular mainstream option. During the early years of its popularity, it was only a renewable energy source that only the wealthy could afford.

The International Energy Agency (IEA) has released statistics that show solar energy is now the cheapest it has ever been, as technologies improve and the world shifts away from pollutant fossil fuels. The price of solar panels has come tumbling down in Australia, dropping 82% between 2010 to 2020.

It is projected that around 20% (2.6 million in total) of Australian households have had solar panels installed. In 2007 there were only 0.2%, which shows just how affordable solar panel house installation has become.

There is also a national subsidy programme in Australia called Small-scale technology credits (STC). These credits are applicable to solar installations generating up to 100 kW. This threshold covers pretty much all residential systems and commercial systems for small and medium-sized businesses. STCs are calculated based on the quantity of energy the solar system can generate by the year 2030. This means the rebate becomes lower each year.  As of 2018, the STC rebate made solar power cheaper by around AU$650 per kilowatt (with a slight discrepancy depending on where the solar project is located).


Solar Technology is Improving


Solar technology continues to improve, resulting in households and businesses being able to make the transition to solar, whatever the budget. Even the economy solar panel option is improving, so the cheaper option is constantly getting better in quality.

Solar panels are more effective than ever, which means you are getting more energy for your money. Nowadays, a reputable solar panel manufacturer is putting out PV systems that are around 25-26% efficient. This means that roughly a quarter of all of the sunlight that is hitting the solar panel will be transferred into clean energy.

When the solar panel industry in Australia was beginning to boom in 2000, the panels were only attaining around 7 to15% efficiency for the system efficiency. While in 2010, there were still systems in Australia that were of lower quality were only about 12% efficient.

In 2021, you can now have fewer solar panels installed, which generate more electricity than ever before. This means homes and businesses that may not have thought they had the roof space can now consider solar energy as an option.  


Solar Powered Homes May Save Money 


Living in Australia is not cheap, and the impacts of COVID-19 have not helped ease the financial pressures for Assie families and businesses. Electricity bills have skyrocketed across the country, but solar power could give you a way to save on your power bills.  

With the increased work from the home arrangement and the increase of home improvements during COVID-19, it saw a boom in solar PV systems being installed. There is a national scheme in Australia called the Small-scale Renewable Energy Scheme (SRES). The SRES creates small incentives for individuals and small business owners. The financial incentives offered come in the form of tradable certificates. These certificates act as an electronic form of currency which comprises large-scale generation certificates and small-scale technology certificates. The value is calculated by the quantity of renewable energy generated or displaced from a system or power station. For example, a certificate can be created for each megawatt hour (MWh) of electricity generated.

There are many factors to consider to determine how much you may save. For example, in New South Wales, the average saving is around $400 per year per kW of solar. This means that even a 5kW home solar power system would save you about $2,000 per annum of household electricity bills.


The Takeaway


The Australian continent currently has the highest solar radiation per square metre than any other continent in the World. This has led to the country having some of the best solar resources in the World. So, whether you are considering solar panels for your home or installing them on your business premises, there is money to be made or at least saved. Australia is the place to get investing in solar energy.
Whether it is through investing in
solar energy stocks
, sourcing their energy from
renewable energy companies
, or installing solar energy panels on their homes, Aussies across the country are taking advantage of solar energy. Making eco investments is a positive way to make a difference to the environment whilst potentially making and saving money. Australia is looking for a greener, brighter future!