Written by

Anna Melnikova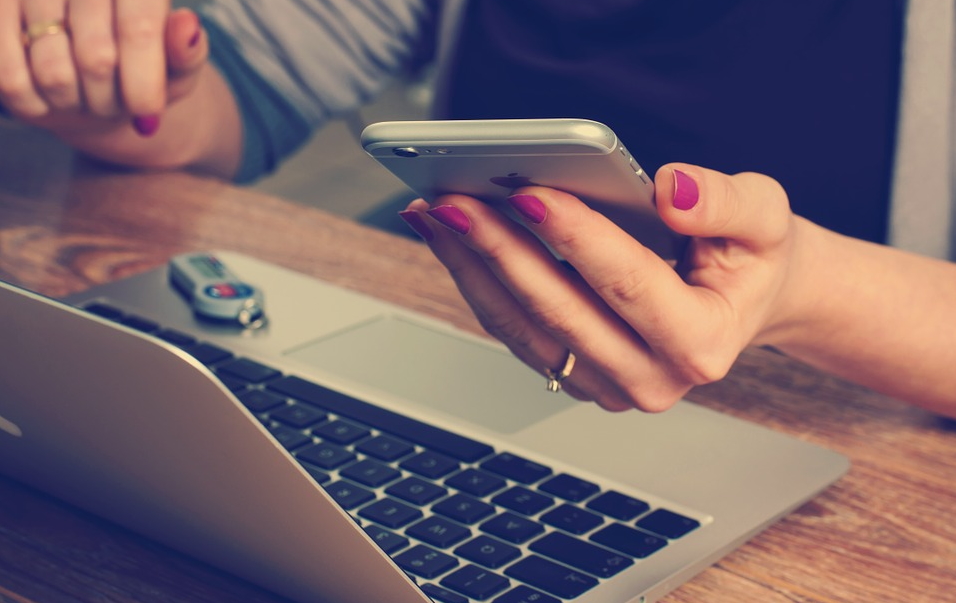 Ever since industrialization has kick-started in the world, there has been a considerable opportunity for those seeking employment in various fields. It paved the way for more labor-intensive and capital and technology-intensive industries.


Similarly, with the inception of the internet and technology or the World Wide Web, the world has become a global village successively serving innumerable opportunities for job seekers across the globe. The internet and technology have made it far easier for people to share information, seek customized and managed services from professional freelancers, apply for online jobs, work with vibrant companies, etc.


Likewise, on the virtual space, Gawdo.com, which is one of the top-notch digital media marketing company is providing opportunities for talented freelancers to deliver their services online. Be it graphic designing, social media promotions, content creation, public relations, audio, and video creation, freelancers ensure to deliver quality work for you.


Unlike Gawdo.com there are other lucrative opportunities available online for passionate worker to try their luck and earn promising career prospects. All that is possible with the advancement of the World Wide Web.


Gone are the days when people would manually hunt for jobs. In those days' world hasn't seen the boom and rise of the internet and communication. It would be a tedious task for those seeking job opportunities. There wasn't even transparency for those who deserve to be posted on a particular profile. So, it would lead to confusion and sheer frustration. Those who had talent and would want to deliver it to earn a decent living, wouldn't fetch promising results and a well-paid career.


Moreover, it was an era when information dissemination was limited. However, this scenario changed to topsy-turvy after the newspaper industry has witnessed an exponential growth in the late 1980s. It resulted in proper information dissemination, better coverage to most of the advertisements related to job profiles, etc. It further achieved massive success with the internet started flowing to every household and company on the globe. Nowadays, there are popular job-seeking platforms readily available online helping millions of aspirants with a promising career.  All this is possible after uploading a resume on these platforms to get started in the right direction. Moreover, you can upload a video resume on various job portals that can lead to an indelible impression of the employer you are targeting to work with. This gives credence to the fact that the World Wide Web is more of a boon than a bane.


So far, there are millions of dedicated professionals who have already carved a niche in their respective fields now prefer working as a freelancer instead of hunting for a full-time role. Why? Because it gives leverage to deliver their services wherever they are without orders, commands, and instructions. They are boss in their world. They manage and deliver services professionally and receive orders in bulk.


Likewise, Gawdo.com has a similar sort of features available where freelancers upload their services online irrespective of their geographical boundaries, then a client approaches the particular Gig of a freelancer for necessary action. All this is done in a specialized, skilled, and dedicated manner.


Apart from sites like Gawdo.com, there are various AI-based companies where freelancers try their luck in providing promising services. Currently, AI and ML experts have a huge demand and it's increasing, hitherto. Ranging from finance, education, manufacturing to health science, AI and Machine learning experts play a quintessential role. Until now, it has been observed that there is a humongous dearth of jobs in the AI and ML sectors. To do away with this, freelancers play a tremendous role, offering their top-notch services within these areas.


Considering the demand, AI and ML industry is deemed as promising career pathways for any skilled person. It is booming and is considered one of the best career options for the next decade. Those who are abreast of programming, logic, and various concepts of computer science are being highly preferred to showcase their talent.


There is also another side to this scenario that depicts a gloomy picture of job scarcity. The dearth of jobs is considerably high these days with growing competition. Companies need skillful laborers to grow popular in the market and there is always a tussle in this with laborers competing shoulder to shoulder to make their distinctive presence. This competition leads to a dearth of jobs and finally unemployment. However, to mitigate the threat of a job crisis, marketplaces like Gawdo.com come for a rescue to hundreds and thousands of skillful workers who have talent but unable to fetch a lucrative career opportunity one way or the other.


Gawdo.com makes things a lot simpler and gives you just one point of contact for all your digital needs. Once you place an order, its account managers get in touch with you to understand your needs. They take you to the right expert to deliver your request. All your requirements are collected and interface with the freelancers or their in-house staff to deliver the complete project within a short period of time. So, pull up your socks and get started with a promising day to come.