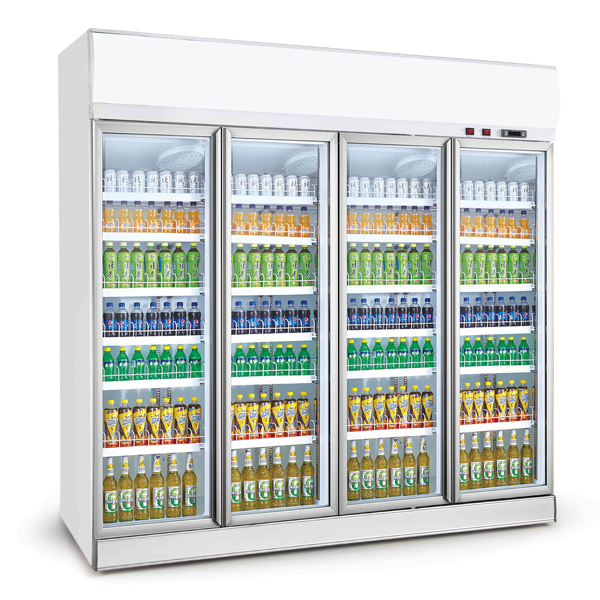 Commercial refrigerators and freezers are a must-have for any food business since it ensures customer health and satisfaction by keeping beverages and food at proper serving and storage temperature.
Thus, there are several kinds of commercial refrigeration for sale from the specialty refrigerators to the large walk-in fridges, which can cause confusion to business owners. Whether you own a restaurant, cafeteria, bar, deli, or any other commercial food business, here are the 6 types of refrigerators you need to get first.
Walk-In Coolers
For the large-sized restaurants, cafeterias, or food markets, a walk-in cooler is a must. Basically, these are room-sized freezers or refrigerators and are used for storing large quantities of perishable items.
They are available in custom or standard configurations and are not meant to be accessed multiple times. They only serve as bulk storing food items and products.
Reach-in fridges
Now, for the small-time restaurants, reach-in commercial display freezers are the smaller alternative to installing a full-sized walk-in cooler.
As a smaller and more popular solution, this cold storage for sale allows you to store raw meats, fish, dairy, cooked foods, and other perishable products at a safe temperature. They are mostly seen in restaurant kitchens as well as meat shops.
Open-Air Coolers
This type of commercial refrigeration for sale is usually seen in convenience stores, cafes, bakeries,, and other food businesses offering prepackaged or prepared meals, snacks, and drinks.
They do not have any door that separates the customers from doing impulse purchasing, making them the perfect housing for the grab-and-go food items like canned or bottled beverages, prepared sandwiches, and fresh fruits. If you are looking to buy them, visit this website.

Glassdoor merchandiser
Popular in grocery stores, convenience stores, and other businesses selling cooked food items and chilled bottled or canned beverages, glass door merchandisers are somewhat similar to the open-air coolers.
The only difference is that these cold solutions keep the perishable food items such as milk, cheese, eggs, and juice at food-safe temperatures.
Chef Base
These are your 2-in-1 food chilling and processing solutions. Chef base is designed with a worktop surface and a freezer as its base. The top can support fryers, griddles, slicers, mixers, and other food cooking and prep equipment. Meanwhile, its refrigerated base can keep perishable items such as frozen foods, veggies, and meat properly stored within arm's reach.
This setup improves workflow, allowing your chef to complete prepping and cooking much quickly which ultimately improves service for the hungry customers.
If you are thinking about using a chef base, a combination of refrigerated drawers and chest freezer for sale Brisbane offers can facilitate the slacking process which is where the frozen food is thawed before cooking.
Back Bar Coolers
Whether you have an upscale lounge or a small-time neighborhood pub, you will need to invest in bar fridges for sale to keep your bottles of wine and cans of beer chilled. And since they store chilled beverages behind the bar, your bartender can serve thirsty patrons more quickly and conveniently.
Looking for reliable commercial refrigeration for sale for your foodservice operation? Visit coldsolutions.com.au.