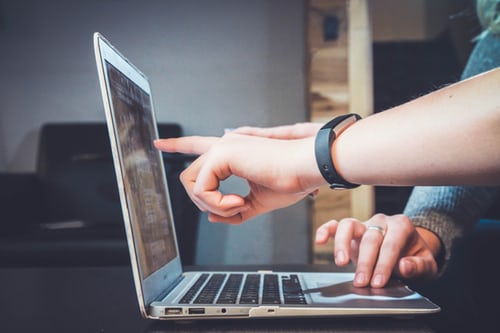 For a business that doesn't operate globally, having a strong local SEO is one of the most important things out there. You see, about 80 percent of local mobile searches eventually become offline sales, which means that a strong local SEO goes far beyond your e-commerce. You also need to keep in mind that just because you're narrowing down your field (thus reducing the number of potential competitors), this doesn't mean that your job is easier in any way. Therefore, you need to learn how to improve the local SEO ranking of your enterprise.
Understand what makes a good link
The first thing you need to do is make some good local links; however, this is a phrase that often gets misinterpreted. Why? Well, because people often choose to focus on the word local, sometimes completely neglecting the word "good". So, what is a good link? First, these are the links that drive direct referral traffic. Second, these are the links that build visibility with your target audience. Lastly, these are the links that improve your reputation. If you manage to get all three in one link, that would be ideal. Still, getting any of the three can be satisfactory.
Get on the news
Another thing you can do in order to improve your standing in the local community is to get on the news. This will make the local community talk about you, thus generating brand mentions, which are also quite effective at boosting your digital footprint. Invest in or sponsor a local event, start a contest or participate in an important community event. One of the most important things to keep in mind here is the fact that even starting a controversy can be quite useful. It's better for some to like you and others to dislike you than for everyone to be indifferent towards you.
Follow your SEO progress
The most important thing is that you are able to track your progress over the course of time. This is where having a good reporting system displayed on a reliable marketing dashboard can make all the difference. The thing is that it's not enough just to have your data. What you also need is to have this data displayed in such a fashion that you can easily analyze and compare it. This way, if you have your marketing goals and milestones, it's easier for you to see how far off you are from actually achieving them.
Customer reviews are paramount
The next thing worth taking into consideration is the importance of customer reviews. Ideally, this would happen organically. All you would have to do in order to earn reviews (in this ideal scenario) is create great customer service and hope that reviews will come as a result. In reality, on the other hand, what you would have to do is become a lot more proactive. This means directly asking for help, sending a follow-up email, as well as incentivizing this type of behavior. Also, do your homework and learn who exactly you are talking to.
On-site optimization
Like always, the on-site optimization is pivotal for your SEO rank. This means adding metadata that will help crawlers index your pages a lot quicker. One thing you need to understand (regardless if it's local or global SEO that we're talking about), it's the fact that not all your audience is human. This is why, when optimizing for SEO, you need to keep in mind both the human audience and the googlebots that will visit your site. Quality content is for the former and great metadata descriptions are for the latter.
Local influencers
Lastly, the simplest way to give your reach a substantial boost is to get in touch with local influencers and ask them for endorsement. The reason why this is so effective is due to the fact that they're more relatable to your audience. You see, seeing as how they share geographical proximity to your audience, it's easier for your target demographic to see them as one of their own. Also, seeing as how they're familiar with the occurrences in the local community, it's easier and more organic for them to fit your brand mention in the context. This alone should increase the engagement and conversion rates and lower the bounce rate.
The very last thing you need to take into consideration is the fact that building a reliable local SEO campaign takes time, as well as the fact that it takes just as much effort to maintain it. In the marketing and business world alike, continuity is everything.