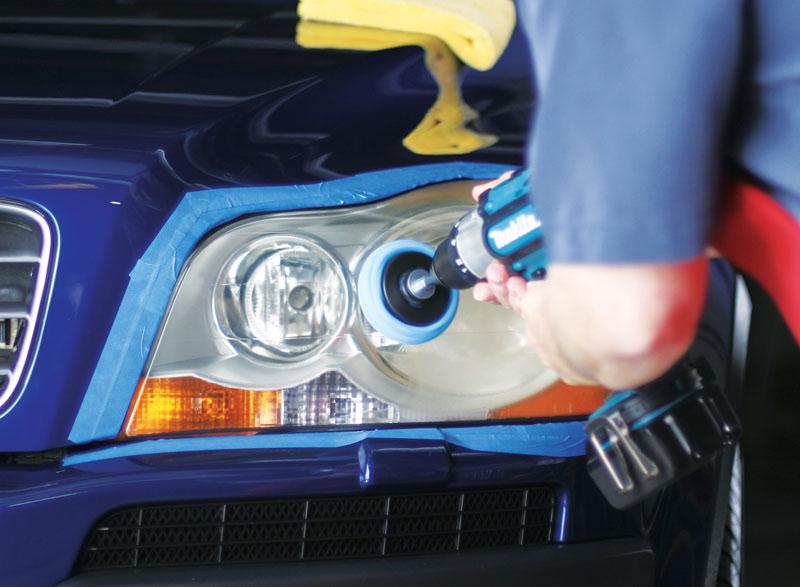 Buying a car and fixing it up doesn't have to mean purchasing a jalopy or a complete wreck, it can also mean buying a previously used car that is somewhat tatty and restoring it to its former glory. It should almost be the goal for any person looking to find value in the second-hand car space: find a car with a great engine and solid mechanical fitness but with a slightly dilapidated body. Then set about making the body right. If you can do that you will have added noticeably to the value of your wheels and hopefully at a fraction of the cost of buying a car in a better condition. But what are these simple tricks that can be done? Here are a few ideas to help you bring out the shine in your purchase.
Look at the lights
As a car's headlights age the plastic unit that houses them can become milky and hard to see through. In no way does it affect the performance of the car, but it does make the car looked older than it is, and it is quite noticeable. Auto headlight restoration is a service offered by several automotive improvement specialists and it can really go a long way towards making your car look newer and better maintained. Have a look at your cars headlights to see if your vehicle warrants this type of service. It does not require a complete change of the headlight unit, just some tender loving care.
Polish
It is quite amazing what difference a proper polish will have on a car. It requires a fair amount of hard work and focus, but it is something that you can do yourself if you are so inclined. It will not only make your car shine and sparkle, it also leaves a waxy coat on the paintwork that will help to protect the finish going forward.
The interior
The outside of the car is what you see, but it is the interior where you will spend the bulk of your time. So, make sure that the upholstery and the trim are what you want them to be. Items like seat covers can go a long way towards hiding blemishes or burn marks on the upholstery. They are also items that can be removed when you sell the car which means that the underlying upholstery will have been protected and maintained for as long as you have owned the car. The finishes like the dashboard and steering wheel are another area of the car that will benefit from polishing and TLC.
Accessories
One of the simplest ways of sprucing up your car is through the addition of stylish accessories. Think items like mag wheels or a classy sound system. These will make the car look a whole lot cooler and they will also add value to your ride and enjoyment to the experience of driving. You don't have to go over the top, just ensure that you are putting in the love and attention that your auto deserves. People will see this and the difference that it will make to your car will be significant.