Bjorn Behrendt is the Chief Marketing Officer at Mint Payments Limited. He has a Master in Business with Majors in Computer Sciences and Intl. Management and prior to working for Mint Payments he worked for eBay and KPMG plus he became the co-founder of StyleTread Pty Ltd and ParcelPush Pty Ltd.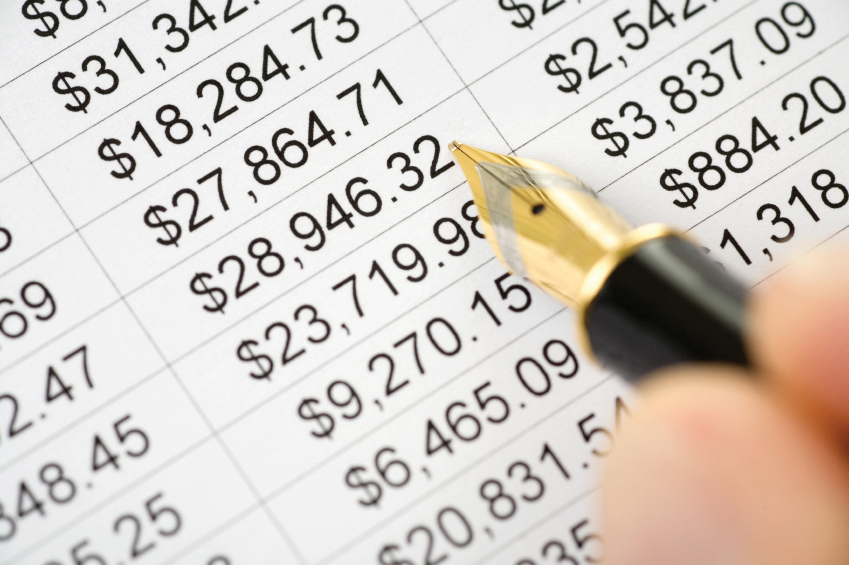 1 in 3 Australian small businesses in Australia struggle with cash flow, profitability, price margins and the timing of customer payments. The internet and the app stores offer a wide variety of new tools and services that are much easier to learn and operate than in the past, but which ones are worth implementing?
Business owners who embrace new software and automation tools will find that after an initial learning phase with decreased productivity the right tools will actually free up valuable time and resources in the mid-term, if used consistently while preparing the company for growth through automation.
Here are five top apps that will help de-clutter your business this financial year:
Accounting Software. Whilst most of us are not enjoying number crunching, financial accounting must be a core discipline for every business. The days of endless paper receipts and numerous folders in the shelves are over. Cloud-based accounting software such as MYOB Essentials allow you to manage quotes, invoices and expenses via online, email or mobile. You also keep an overview of your employees by managing their time, annual leave and payroll – all in one place. The main benefits however are the improved ability for business owners to analyse and plan for a healthy financial status and future growth of the business. Accounting software also helps you to become financially literate, since it forces you into proper accounting best practices and standards.
Collaboration Software. Thousands of sole traders or small businesses are still using the good old Bigpond or Hotmail email addresses without being able to share files or even calendar entries securely with their team or suppliers. One of the most powerful and affordable collaboration solutions is google apps for businesses. What you'll get is a dedicated email for each of your employees for only $5/month, shared online calendars, shared online file storage plus google apps allows you to also administer all your other important google assets in one place and with one login, such as google adwords for marketing, google analytics to monitoring your website or google webmaster tools to manage your SEO. Google apps even includes online versions of Word, Excel and Powerpoint. Google apps allows you to run your business communication and file exchange from anywhere. Simply register an internet address e.g. with the world's biggest hoster GoDaddy and follow the step-by-step setup to set up your google mail. Once set up, all you need is internet access and a browser, log into your gmail and you are ready to go from anywhere you are.
Website Management. We see a lot of business struggle with their websites, but it can be really easy. One of the most powerful tools, we have used ourselves, is Weebly.com. It comes with beautiful and responsive themes that automatically display a mobile-optimised site when visited through a smartphone or tablet, which is very important for search engine rankings these days. Weebly also has the option to create an online store for your products, to accept card payments through Stripe or Paypal and it lets you customise the checkout experience through coupon codes or invoice templates. You can also set up a blog for your site and assign different editing roles for your team. Weebly runs as a drag-and-drop tool in your browser and is very intuitive.
Payment Software. Cash flow is the lifeblood of every business and since 82% of Australia's payments are digital these days a business cannot ignore the consumer demand for quick, easy and secure digital payments. With a merchant facility from your bank you can get paid via your website, via buttons in your email invoices or whenever you are face-to-face with your customer, you can use a mobile Eftpos machine, such as Mint mPOS, that works anywhere without any cables required by pairing with your smartphone via Bluetooth. 53% of all customers already prefer to use Contactless and soon Apple Pay and Android Pay will win consumer hearts by storm replacing credit cards with digital wallets on smartphones. Online or mobile payments solutions usually come with an online portal for real-time reporting and reconciliation. Getting paid straight away will greatly reduce the time you waste in chasing outstanding invoices and it improves cash flow dramatically. Managing your payments starts with your banking app however. It is unlikely that your business bank does not have online banking or a proper iOS/Android app that allows you to stay on top of your bank accounts and business cards anytime and anywhere. Most banks automatically synch into your accounting software as well once you enable this feature.
Marketing Software. This one may come as a surprise for you, but there is a marketing platform that allows you to build up a loyal, active and highly targeted following, to create your online store, to promote app downloads, upload images and videos and act as your main communication and support channel. Have you guessed it? Yes, it is Facebook. Set up your page and create an avert in minutes. It can also replace any email lead generation or nurturing you do and it is much more viral than any other channel, which means that your followers will share your content with their friends for free as long as it is helpful or informative and not too 'salesy'.