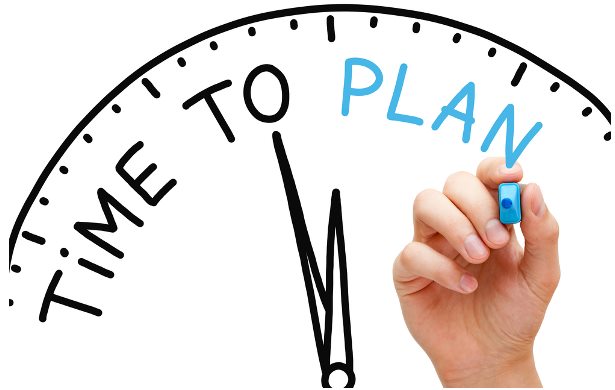 If you are poised on the brink of a huge undertaking, whether it be a house renovation, business expansion or something in between, your planning stages are an essential component of success.
When I recently completed a renovation on the classic Californian Bungalow I had purchased a few years ago, it occurred to me: If I had got my planning right and prepared for unforeseen circumstances, my experience would have been a much more pleasant journey. Had I known what I know now, I would now have 20% more hair and my sanity still intact.
With that in mind, I decided to endow you, dear reader, with some hard lessons I learned along my journey, in the hope that your next large scale project is a pleasure rather than a pain.
Budget Building
Let's be realistic, no large scale project can ever be committed to without the cash to back it up. My one-stop-shop for all my private and business finance is always Lease Corp Finance, as their application process is fast and easy. I especially love the fact that they offer instant approval.
During your planning phase, it will be necessary to cost your project and then set a budget. Consulting someone who has previously completed a similar project can highlight any costs you may have missed like:
Labour

Materials

Permits

Rubbish, rubble or building material removal fees

Council fees and charges

Insurances to cover any mishaps

Final touches or fittings not included in your contractor's fee
Hoping for the best while preparing for the worst
The word contingency is often associated with a financial buffer, however it can also include any unforeseen circumstances which may affect the completion of a project. Things such as illness, delays due to weather, delivery hold-ups or one of a myriad of other circumstances which can negatively impact your deadline or cash flow.
Preparing for unexpected events and putting into place a contingency plan can save you headaches and stress down the track. After all, very few large scale projects ever ran exactly to plan.
Invest in investigation
Another underestimated area of benefit is consulting professionals or seeking advice and recommendations from other people's personal experience. If you are planning a building or renovation project, research your builders by sourcing unbiased, untainted testimonials as to their work, guarantees and professionalism.
Online sites such as Service Seeking, allow a transparency between former customers, businesses and prospective clients.
Utilise online sources such as youtube and Google which are goldmines of information regarding other people's experiences and outcomes.
Fit for purpose - equipping yourself
If you are about to embark on a DIY job, make sure you have the right tools for the job. Attempting to 'make do' with tools not designed for the purpose you are using them for, is a recipe for disaster and a safety hazard.
Consider getting some quotes from local hire companies. They will often deliver and pick up equipment, making the whole process so much easier.
Get your permits in place
It can be tempting, especially if you are keeping within a tight budget, to think about skipping this step. Unfortunately, the risk you are taking is frankly not worth the cost saving. If someone should get hurt during or after your project's completion, you could find yourself in big trouble.
Another risk of skipping applying for Council permits is, if you decide to make further improvements down the track and require plans drawn up and submitted to Council, any works you have done previously will be visible on those plans. Certainly not worth the risk of having to demolish the unapproved work.
To apply for permits, you will first need to have professionally drawn up plans.
A draughtsperson or architect will often include a cost in their fee structure to cover submitting plans to Council, on your behalf.
If you are about to embark on a large scale project, the devil is in the detail.
The rewards can be huge and the satisfaction of being able to stand back and admire your handiwork are immense. Planning, researching and preparing for every eventuality is the secret to success. Get the basics right and it will be smooth sailing from inception to completion.