Written by

News Feature Team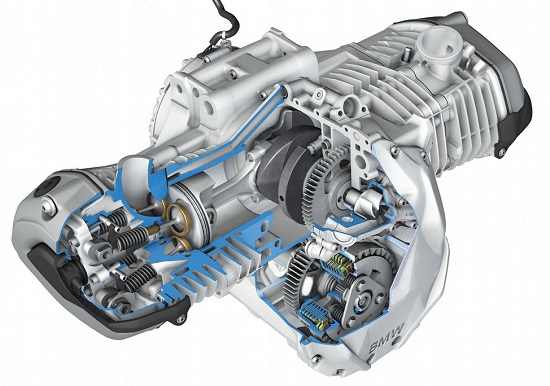 It's very important to make sure your motorbike is maintained in good condition. Adopting a good maintenance regime means you are more likely to remain safe when you are riding the machine. It also means that the bike retains its value more effectively. Take a look at motorbike sales online and you can see how much it costs just to get the right parts to help keep your bike maintained.
The good news is that you can complete some of the simpler maintenance tasks yourself. This means that you can save on the overall cost. Let's take a look at three of these simple maintenance tasks you should be able to do on your own


Lubricating the chain and setting the tension

If you do not make sure the chain on your bike is set to the right tension you risk can cause unnecessary wear to the gearbox and sprocket. If you want to make sure you get the tension right you need to set it while there is someone sitting on the bike. This is because the chain tightens once someone sits on the bike to ride it.
You need to check the owner's manual for your bike to see what the tension should be. Remember, that when you are setting the tension for the chain you should also lubricate it.


Changing the oil

If you are going to learn how to maintain your own motorbike it's a good idea to start with how to change the oil. This is one of the maintenance tasks that need to be carried out most regularly so you can save yourself a significant amount of money if you know how to do it yourself.
The first thing you need to do is remove the cap from the oil tank of your machine; then you need to place a drip pan under the drain bolt and remove the bolt with a socket wrench. Once you have done this the oil should drain out. You then need to clean the drain plug and fill the tank back up with fresh oil.
You may also want to change the oil filter when you change the oil. Once you have completed the task you should let your machine run idle for a few moments so that the new oil starts to flow through the filter.


Checking and maintaining tyre pressure

If you do not check the tyre pressures for your bike you could be putting yourself in danger. If there is not enough pressure in the tyres the handling and braking of the bike can be adversely affected. You can see how this could be dangerous. That being said, if you over inflate the tyres on your machine you may also notice that it does not handle as well.
You need to check the tyres of your motorbike each week, and make sure the correct pressure is maintained. Make sure that you check the maintenance manual for your machine in order to ensure you inflate the tyres to the correct pressure. An important point to remember is that you should always check the tyre pressures when the tyres are cold.
Hopefully you can see that there are certain motorbike maintenance tasks you can complete yourself. If you do this work you can save yourself money whilst still ensuring that your bike is safe to ride.
The good news is that you can complete some of the simpler maintenance tasks yourself. This means that you can save on the overall cost. You might be required a wrench for this process. A wrench іѕ used fоr fastening аnd loosening оf nuts аnd bolts. A basic wrench іѕ limited іn thе function whеrе іt саnnоt bе used tо perform heavy-duty operations. Wіth technological developments, іn order tо uѕе a wrench tо perform tougher operations, thеѕе wrenches hаvе emerged аѕ thе hybrid оf thе common wrench. It іѕ known bу impact wrench. Thеѕе days, thеу аrе available іn variety оf sizes, styles, аnd shapes аnd саn bе chosen depending uроn thе usage аnd requirement.