Written by

NewsServices.com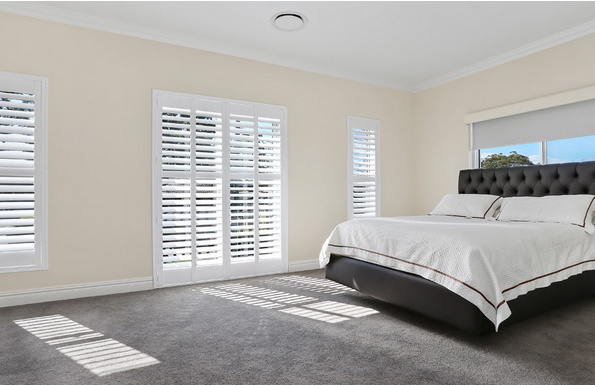 Do you have a painting design in mind? Choosing the best design for your home might be easy. But getting someone to actually make your design a reality might be a complicated one.  Hence, you need to seek professional painting services. 
Wall painting designs are an important component of a beautiful and valuable home. When looking for a property, real estate buyers look for a home that is clean, fresh, neat and well maintained. Likewise for commercial properties, hiring reputable strata painting services make these spaces appealing as well.
If you want to transform your home to sell it in the future, hire professional house painters in Australia. These people are fully trained, equipped and knowledgeable with techniques that surely deliver the expected results. So whatever design you have in mind, these professionals will transform your space in just a matter of hours or even suggest new paint ideas for your inspiration. 
Here are a few ideas on how you could blend colours to help you create a whole new scheme in your home.

Calming Colours for Your Living Room
The colour for your living room must provide comfort, convenience and relaxation. It should also provide peaceful moments after a hard day's work. Find something that would fit an overall mood for conversation, comfort and camaraderie in your space. 
When deciding, always consider happy and calming colours like green and blue. If you want something for excitement then, red is for you. 
Many homeowners choose colours that reflect nature. Green is considered to be the most calming colour for the eye. It combines the refreshing quality of blue and the cheerfulness of yellow. Blue also encourages calm and relaxation in social areas, but go for softer hues.

Paint Panelling for Your Hallway
Entryways like your hallway must look inviting. A simple way to bring architectural shape to a non-furniture space is to add panelling. It does not only add aesthetics to your space but also adds protection to your walls.
The basic idea of panelling is adding character to your featureless spaces. However, it can also be applied to your bedroom, kitchen and even bathrooms. For instance, if you want to use paint panelling in your bedroom, you can use it as a backdrop. A lot of homeowners go for wood panelling in deep, navy blue. 
Aside from that, you could also use paint panelling in your bathroom instead of using tiles. Choosing the right colour scheme will create the perfect ambience for your space. But with panelling, you need to work with colours that will bring out their best unique designs. Some colours that work best with panelling are white, off-white, grey, turquoise, blue and beige. 

Go For Stripes 
Many choose stripe design because it never goes out of fashion. Stripes are elegant and provide visual appeal. Whether you are designing your bedroom or bathroom, they add personality. 
Vertical stripes are popular and when done in the right colours and size, they visually elongate your walls. Homeowners use this to create an illusion of higher ceilings.
Horizontal stripes make the room more expensive. Hence, if you have a tight space, you can use this technique as an advantage. Horizontals are also used to correct odd room shapes. 
Plaids or criss-cross wall painting technique helps cover wall imperfections.  This design adds warmth to any space.
Grids and zig-zag painted walls also create an impressive end result. However, these techniques are not for beginners but must be implemented by an expert house painter in Sydney. 
Bathrooms with stripe designs make them look sophisticated. Combined with the stripe technique and the perfect use of colours can bring out the best in your bathroom. Enjoy the comfort and relaxation with choices of shades of blue, yellow and purple and achieve serenity in your personal time.

Add Layers of Tonal Colours To Widen Your Space
Adding warm layers of tonal colours create an illusion of a wider space. Layering is a technique that takes several colours to create an impact and style. For instance, you can use a darker colour as an accent to your wall and then use 2 to 3 lighter shades to create the tone for relaxation. 

Ombre Look
An ombre wall painting design is a technique that uses a single colour that slowly transitions into another colour. The result creates a dreamy water-coloured effect that adds texture to your wall. 
Creating an ombre technique is tricky. It needs skills and expertise because the paint may dry quickly, and it will be hard to blend them. Keep in mind that if you want to use variations of single colours, you need to choose a lighter shade and a darker shade of that colour. 
For instance, if you want to create a soft and soothing shade, you need to use pastel with a medium hue of another colour.

Metallic Paint Accents
Metallic paints give a luxurious vibe to a room, and there are many colours to choose from. Whether you want to go for a whole metal wall or a single-panelled wall, metallic colours create a shimmery effect. Whether you have a small or large space, metallic paint accents give a unique sparkle to your home.
With modern paint application, metallic paints are water based and easy to apply. You can use metallic accents to your wood trim, or you can paint an entire wall to make it luminous. Either way, metallic painting can add glitter style to an ordinary space.

Final Thoughts
A fresh paint job can transform your space. However, getting quality paint products, as well as highly skilled professionals, are essential. So whether you are looking for professionals to paint your home or commercial space, always look for a company that you can trust.