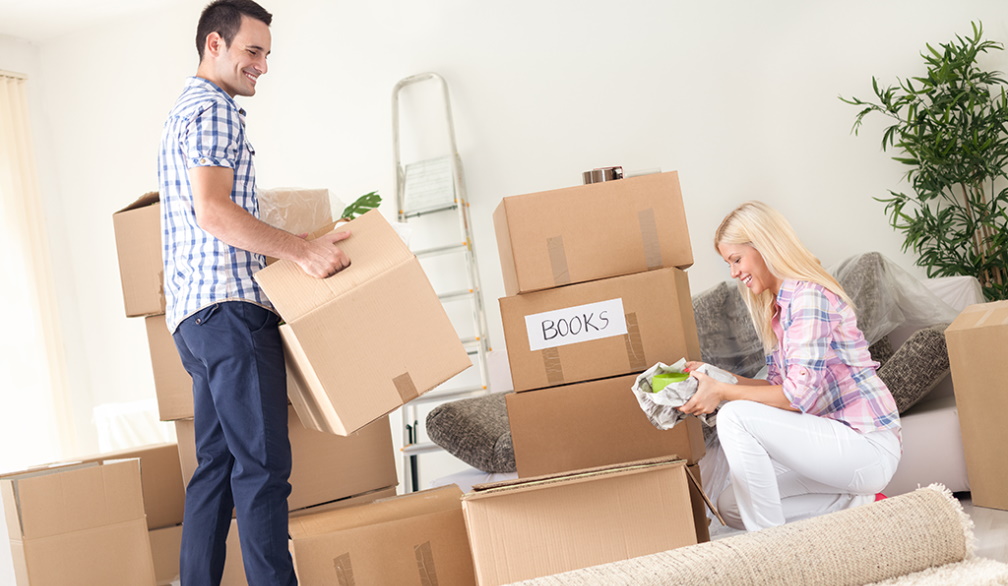 If you've ever moved, chances are high that it was a stressful process. Aussies have the tendency to move on average four times in our lifetime and sometimes even more than twice if we're renters. In fact, most of us will stay within the same state for life while only moving across states once every 10-15 years or so according to data from The Australian Bureau of Statistics (ABS). No matter how far your new location is though, relocating can be very tough because there aren't any shortcuts when it comes down to packing up all your stuff into boxes…or maybe they do exist? Either way dealing with professional movers could be pricey but DIY isn't always an option either due its downsides like not having a truck license or having the time to do it yourself if you have to care for younger kids.


Professional Removalist or Do it Yourself?


While moving is a stressful process, there are many benefits to hiring professional interstate movers. Professional removalists have the right equipment for large and heavy items which can be difficult or dangerous if done by an amateur who isn't trained in proper handling procedures. Another benefit of using professionals instead of doing it yourself is that they know how best to pack boxes so your belongings arrive safely without damage from shifting around during transport. The Australian Furniture Removers Association (AFRA) has members who undergo proficiency testing, police checks and abide by strict standards set out within their contracts with AFRA authorities when carrying out moves for customers living domestically or interstate/overseas between Australia's states via road freight services such as B-doubles & semi trailers etc..
AFRA's survey reveals that nearly 40% of respondents chose a removalist because of the price.
"Everyone wants a fair price, but there are risks with opting solely for the cheapest provider," says AFRA Executive Director Joseph Lopino.
However, doing the job alone or with few family members and friends also comes with problems. You might underestimate how much stuff you have or overestimate your strength to carry heavy objects. "In our experience people aren't good at estimating their amount of things so consider carefully what physical capabilities you possess before taking on such an arduous task," warns Lopino
If you're having to hire a vehicle that will end up making multiple trips, then remember to bring your equipment and packing materials.


Booking The Right Moving Company


The right removalist can make all the difference when moving house, if possible, look within your local area first. If you are from Brisbane then look for a local Brisbane removalists but there are plenty of dodgy operators out there so choose carefully. Word-of mouth is one way to get recommendations from previous clients, and ask for a quote in writing before committing. Understand how much different companies charge - it's not always by the hour! It might seem like you're getting more bang for your buck with an incredibly cheap deal but be wary if that seems too good to be true; often prices don't start until they leave their base location which sometimes comes as quite a shock once everything has been moved into place at your new home.
There are lots of good quality removalists interstate who advertise locally but may not be accredited by AFRA. Ensure you do your own due diligence and look for legitimacy in ABN's being active and the companies has public liability insurance. Always make sure they are contactable and that you are comfortable before handing over any sort of deposit.
Plan Early
A plan that can be left too late affects stress levels and the cost. Hiring a packing service can be money well spent, prices start from $30 an hour.
The biggest mistake people make is failing to plan their move in advance which will affect stress levels and costs making sure your moving boxes are sturdy, well-packed and neatly taped will ensure they don't crush when stacked. Heavy items should go in smaller boxes while lighter objects can fit into larger ones.


Packing Tips


Electronics
Protect your electronic gear by wrapping them in bubble wrap. Then place the wrapped appliance in a large box, fill it with packing peanuts and seal tightly to keep everything safe during transport.
Clothing and Linen
Clothes and linen need to be spotlessly clean for long-term storage. Fold or roll your garments, then pack in plastic containers with tight lids. Don't overfill as fabrics need room to breathe! Add sachets (bags filled with herbs) like lavender/bicarb soda/cinnamon & cloves within the boxes for protection against mold, silverfish dust mites and moths.
Books
Books and papers are susceptible to mold, mites, insects, etc. So, use thick cardboard boxes with tight seal off the floor in order to store books or paper items like documents safely away from these harmful elements.
Important Moving Tips
Hold a garage sale
Have a garage sale to get rid of unwanted items or sell everything that you do not need.
Get proper packing material
Pack your belongings in a way that will ensure they aren't damaged on the trip. Bring marker pens, scissors, tape and bubble wrap with you to prepare for moving day! If possible, use greaseproof or baking paper instead of newspaper because it won't need washing at the other end. The best way to pack a suitcase is like how you would fill empty drawers. Put lightweight items in first and tape the contents shut so that they do not spill out while moving around, as this will help save space as well!
Spend time labelling
Clear and precise labelling of each box will help with locating and identifying each box quickly and with ease. Take your time and don't rush this part, as you'll find time spent here will be time saved later on.
I learned to tape together the essentials such as my remote, modem, cables and chargers with each other. I would then attach them all to a notebook that had sections for legs and screws of a sofa so everything was in one place when we needed it later on down the road.
Fit some things in your car
Before you drive away, take some valuable items with you to prevent burglary. On hangers laid flat in the back of your car, grab any clothes that are hanging up so they don't get creased or wrinkled during transport. If you are thinking of flying then you may very well need car transport companies to help with the relocation of your car as well.
Pack the essentials first
Before you pack a box, make sure to include some essentials. Make sure to include the kettle, food and drinks, towels toiletries like soap or toothpaste, your chargers for phones/laptops, light bulbs if needed. Lastly don't forget about medicine that might be necessary depending on what kind of injury it is!