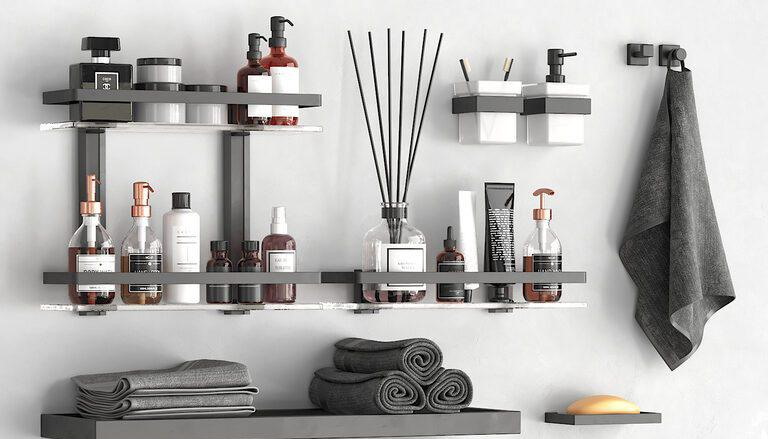 It only takes a few interesting bathroom accessories to really liven up a bathroom, and conversely not having these can make a bathroom look very dull indeed. It doesn't take much, either – a few tasteful accessories is all you typically need to make your bathroom look interesting. The accessories you choose to use can have very different effects depending on your personality and sense of style, so choosing what you want to introduce can be a lot of fun. In this article, we take a look at a few ways you can work out what the bets possible bathroom accessories for you are.
Considering budget and layout
If you're looking for bathroom accessories in Sydney, being so spoilt for choice can be great, But it can also be overwhelming. If this sounds familiar, the best place to start is by working out your budget. Working out how much you want to spend fitting out the whole bathroom can give you a much clearer idea of how much you should spend on specific accessories and how many overall bits you can afford. If you can, it's always worth investing in higher quality items first so that you know they will deliver in both form and function, and this way you can gradually buy new things if you need them. Working out exactly what you need can often be worked out by examining the layout of your bathroom. In addition to all of the more pressing components, if you have a particularly small bathroom you may consider introducing a few mirrors to give off the illusion of space alongside some more practical suspended shelving or similar to provide more tangible space. Suddenly, it'll feel like you have a huge bathroom! Just make sure that you consider who is actually using the bathrooms, though. Taking into account the age of those using the bathroom should help to indicate what you need to fill it with (high end accessories have no place in a family bathroom frequented by children, for example).
Feel and functionality
A few accessories can wildly change the feel of a bathroom, so choosing the right ones that line up with your personality is a great idea. For example, a few vintage accessories scattered about the place can make your bathroom feel very different than if those same pieces were modern. Colours can also create very different feels, with more reserved pastels offering very different feelings to bright, vibrant shades. However you decide to work out your style, though, make sure it doesn't come at the cost of functionality. Fitting out your bathroom with a lot of technology can be a big waste of money if it isn't actually used properly, and introducing a lot of accessories that might look nice might be bothersome if they only get in the way of your bathroom routine.
Ready to choose your bathroom accessories?
Choosing the right bathroom accessories for you isn't always the simplest task, but it's one that can be very rewarding. At the end of the day, making sure you choose bits that are of a high quality will ensure they stand the test of time and won't fall apart on you too quickly (or look cheap or tacky). Otherwise, just try and have fun with it!