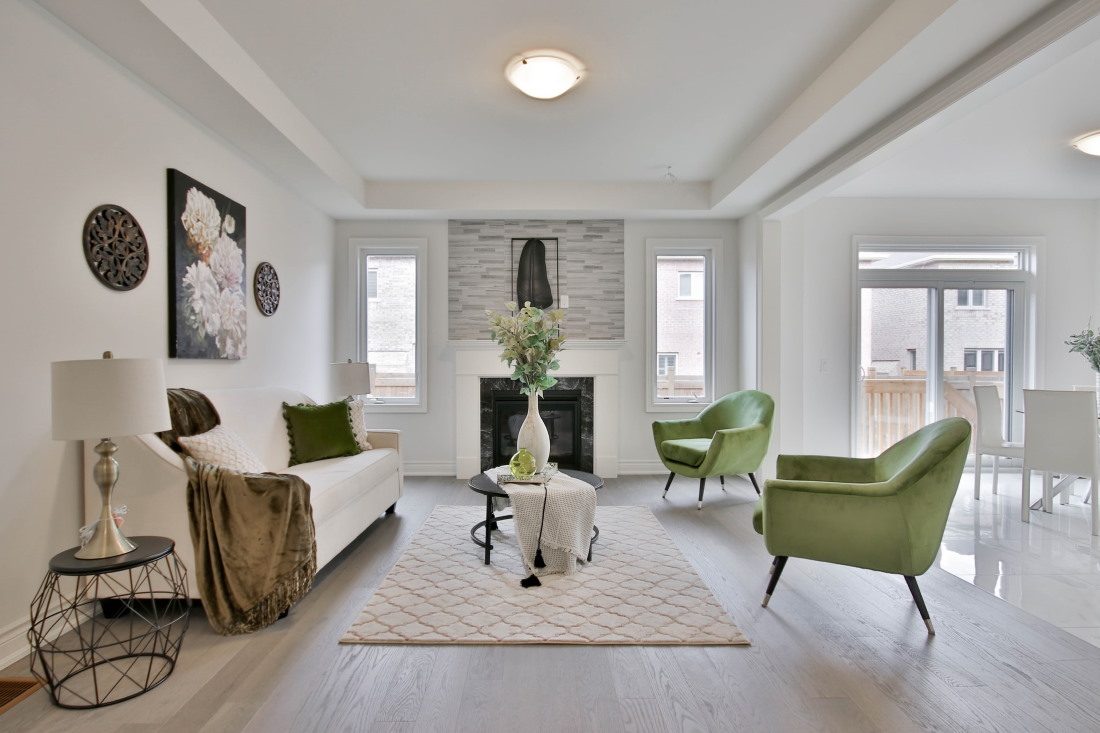 Your home is your little refuge from all the wrongs of this world. Maybe it sounds dramatic at first, but it's actually true. Going home after a long day at work can sometimes feel like a small victory of sorts, and therefore, it's important to make your space look good in order to improve your whole home experience. There's a difference between having a home that is just functional and living in a space that's been customized to meet your needs and make you feel better. So, if you've been thinking about redoing your home, or just beautifying it to a degree, here are some useful accessories and tips that will help you along the way.


1. Spruce up your walls
Your walls can tell a lot about your home, so if you've noticed the colors waning, then make sure to repaint them, as that will surely freshen up your space. If painting is too much work at the moment, then feel free to add wallpapers instead. Nowadays, there are so many prints and patterns that finding something right up your alley isn't a difficult task. You can only use the wallpapers on one or two walls because that can bring a bit of a character to your space.


2. Declutter everything, to create more space
Decluttering might seem like an overused piece of advice, but once you discard all the unnecessary items, you'll definitely feel relieved. Having too many things lying around "just in case" may seem comforting at first, but having enough room for stuff that actually matters is a much better solution. So, if you don't feel like throwing out everything you don't need, then at least, invest in some quality storage solutions that won't visually overwhelm your home.


3. Don't forget about your backyard, terrace, or a balcony
The outside of your home is equally important, just like everything that's inside. So, investing some effort to boost curb appeal or beautify your backyard will surely improve your entire home experience. For example, adding a bit of elegant rustic touch to your garden or a terrace will make your backyard look more inviting and luxurious. If you love spending time outdoors, then don't forget about the importance of flatweave outdoor rugs — they can protect the floors of your outdoor seating area, cover up the damage and generally, update the appeal of your outdoor area.


4. Display more art pieces
Art pieces exist for a reason: they always add beauty and character to the spaces, however, in order to make that happen, it's essential to choose them carefully. Not every room is suitable for every piece of art, so rather than buying the first thing you see, take your time to select the things that you like. So, you could invest some effort and create a perfect gallery wall, or if that's not your preference, just feel free to hang anything you like. From movie posters to your favorite record covers — the possibilities are endless, so let your imagination run wild.


5. Fix all the appliances and everything else that's been broken
Sometimes, we get used to the leaky faucets or the annoying noise from the laundry machine. We're aware that they need to be fixed, but we somehow never get around to take care of the issues. However, fixing them will tremendously improve your home, as you won't have to worry about these things anymore. Therefore, if this type of work isn't something you enjoy, then call a professional repairman, and take care of it for once and for all. Postponing such work can have dangerous consequences, which is why it's important to deal with them on time.


6. When nothing else comes to mind, plants are your friends
If you feel like sprucing up your home, but don't have the idea or financial resources to do something drastic, remember that even the smallest change can make a huge impact. Various indoor plants can be beneficial to your health, but also add a whole new element to your space. Choosing low-maintenance plants such as a snake plant or succulents is the easiest way to start caring for them.


Conclusion
Accessories and upgrades should be done if you feel like your home lacks something. These accessories/improvement tips are perfect suggestions, as they won't take too much of your time, which is great if you're otherwise busy. Finally, remember that keeping your home pretty and safe is the best way to make it comfortable and enjoyable for everyone who lives in it.