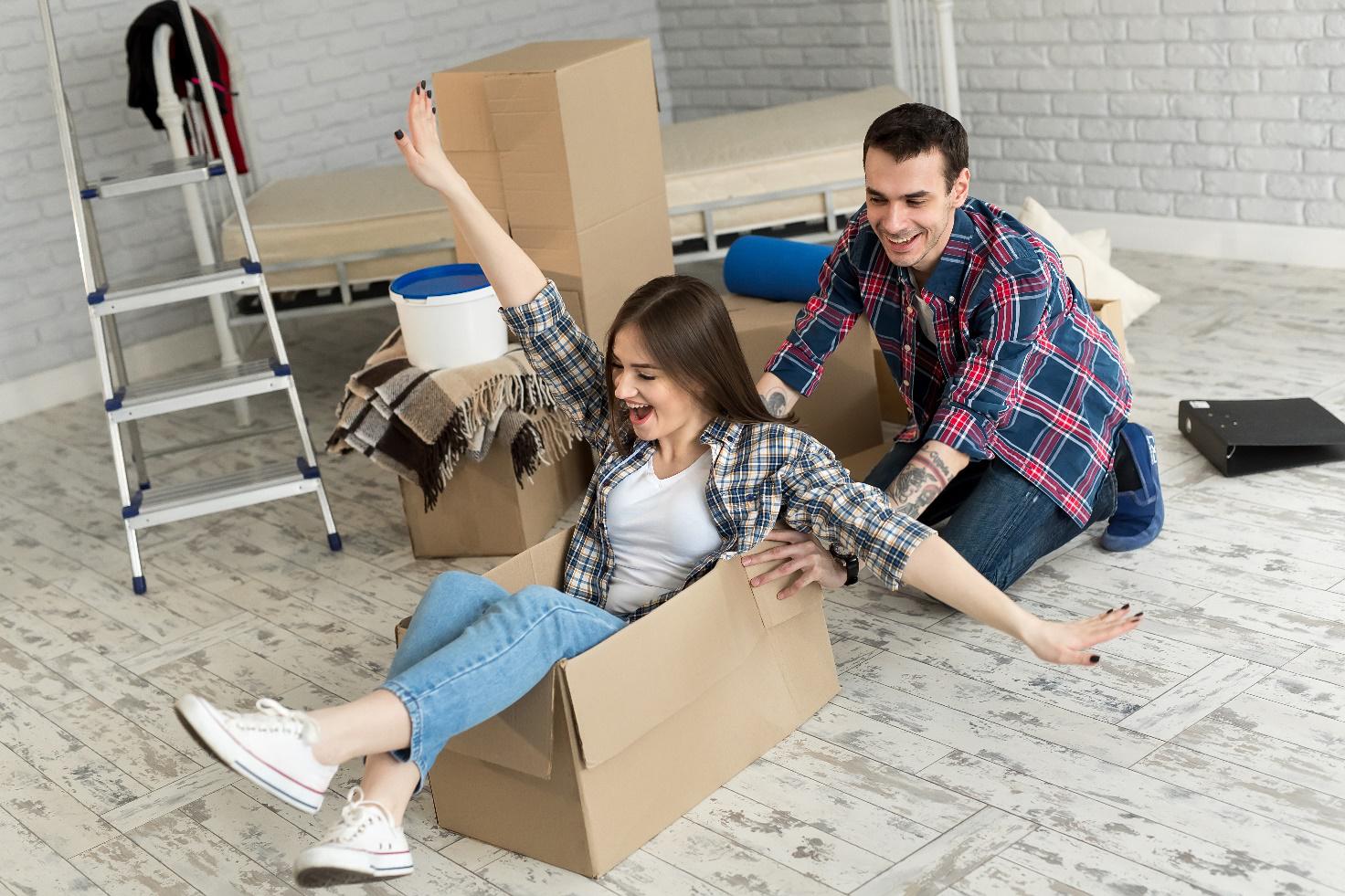 Moving into a house for the first time is a significant moment for all the people. Couples, for instance, start living independently from their parents after they get married. Leaving the place where you were raised can be emotional but starting a new life in a new home can be really exciting!  
At first glance organising the entire process may seem easy, however, there are many things you need to consider even before you move into the house. It doesn't stop once you've unpacked all your belongings as there are still tasks to consider from design improvement to overall safety.
This article will provide you with a new home checklist you can follow to ensure peace of mind while moving into a new house. 


Prepare for Packaging
The key thing about the packaging is to start on time. Many people start too late and lack of time often leads to many mistakes. Start by planing the packaging process at least 1 month before you can enter your new home. 
You will manage to find free moving boxes in your neighbourhood. Most local businesses and retailers have plenty of them. However, you must calculate how many of them you will need exactly. Discovering that you don't have them enough on time can cause added stress. 
Renting a storage unit or hiring a truck or van will make things easier for you. Of course, the size of the unit/truck you want to rent depends on the number and size of the items you want to store. Despite that, the type of items you want to store will also tell you which type of storage unit meets your requirements. 
Imagine that you need to delay the moving process when all of your items are packed. You probably won't get back all the items you have in your old house. Renting a storage unit will save you time and protect you from any additional costs. 


Transfer All the Utilities 
Setting up the physical utilities like electricity and gas is something people usually forget. To save you hassle, it's recommended to do that before you move to your new home. We need to say that physical utility companies usually do not activate your changes immediately. Because of that, it would be smart to notify them as soon as possible. 


Connect the Internet and TV
Living without advanced technology for a couple of days seems almost impossible. Because of that, we recommend you set up all the services you can't live without. It would be good to organise the installation of the Internet and TV services at least 2 weeks in advance. Logically, research providers that offer the best deals.


Research the Neighborhood 
Before you move into a new house, get familiar with your local amenities. For instance, you will need to know the location of your local doctor, hairdresser or supermarket, etc. Of course, you can use apps like Yelp to get recommendations and find reviews. You can also get their address details and find them with minimal effort. 


Schedule Home Improvement
Even the most optimistic person in the world knows that improvements are unskippable when moving into a new home. Indeed, the budget doesn't allow us to fix and upgrade everything. However, some repairs require more attention compared to others. For instance, you might need to paint the walls, improve the windows, etc. 
Noticing all the drawbacks on time is the key. You will have to schedule them all and fix everything before the move-in day. 


Change All the Locks 
By doing this, the safety of your family will be at the highest level. Even if the previous owners seemed honest, there is no need to expose yourself to that type of risk. You might be able to change the locks yourself however, it's best to hire a locksmith to finish the job. 


Final Thought 
To conclude, planning ahead and being organised will make your move in much easier. As stated, start by organising the moving process at least one month before the actual move-in day. Feel free to use this checklist as an inspiration, adapt it to your needs, and enjoy your new home to the fullest from day one.