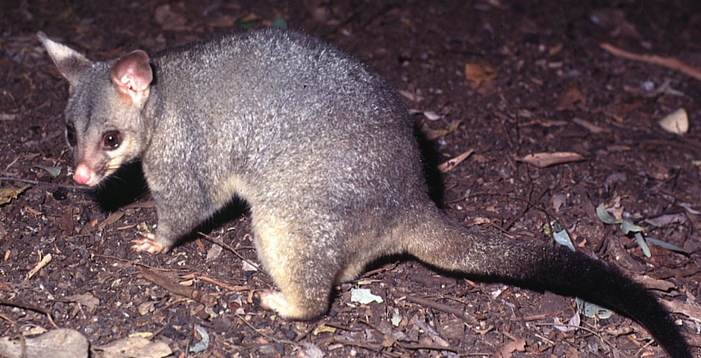 Being a homeowner is not an easy task. There are many added expenses that come with homeownership, and you're solely responsible for keeping the property in good shape to maintain its market value. And to top that, you often have to deal with property damage, repairs, and all kinds of animal culprits that would love to take shelter in your home and cause trouble. And while pests like rodents and insects can be treated with traps or poison, possums are protected species, and you need to tread lightly once they enter your home. In many cases, professional pest control service will be necessary.


Pesky possums living in your home can lead to flooding and rats running rife
According to Rishan Danangoda, a home improvement expert from Fantastic Cleaners, if you don't take measures to stop possums from invading your home you could face a huge bill, as the protected species can cause havoc and can't be removed by law.
Rishan Danangoda says: "Possums like to live inside guttering systems and this can cause major problems."
According to him, the blockages caused by the different materials possums bring into the gutter stop the free flow of water during and after downpours, leaving pipes backing up and the potential for water to enter the home.


Possums can wreak havoc and thousands of dollars worth of damage once they move in
They can get stuck in walls and chew through wires.
Mr Danangoda, who is a gutter cleaning specialist for the countrywide cleaning and home maintenance firm, added that their desire to nest in guttering systems can lead to other vermin, including rats, taking up residence.
He said: "Clogged guttering can lead to rats making themselves comfortable". Аs well as the insect and animal issues, there is also increased fire risk from dry leaves that have been allowed to pile up.
He advises that getting your guttering cleaned is a simple step that can ensure there is no hefty repair bill further down the line.
He suggests that you should clear tree branches that overhang your roof, as they allow possums access. This has the added benefit of the reduced pollen count in the immediate area during Spring.


Brushtail and ringtail possums are the most common
Brushtail and ringtail possums live in urban areas and feed solely on leaves.
However, many homeowners are not aware of the potential damage they can cause by nesting in their guttering systems.
The twigs and leaves they use to build their homes can lead to blockages and even flood damage inside properties when the rain comes.
The simple task of cleaning out gutters and removing any potential debris from the area can ensure water flows freely and can even stop possums from finding their way onto a home's roof.
Neel Patel, one of Fantastic Pest Control' pest control experts, has experience of removing the furry critters when they take up residence.
He said: "Possums are a protected species across the country. You can't go and catch one and take it away, so when they are eating your pansies in the backyard there isn't much you can do."
He explained that possums tend to flourish in the urban environment more than in national parks because people are endlessly planting flowers and shrubs and they have a much better food source.
Mr Patel added: "Possums are territorial creatures. A possum will just die if you put it in a cage and take it away as the other possums in the area will drive it out. They have been known to travel up to 10km to get back to their home territory."


Dealing with a possum problem can be dangerous and people need to be aware of that
Trying to do deal with the problem yourself can create further issues.
Mr Patel shares that if you trap one in your roof it can lead to problems with electrics and noise. Or they can go down their walls and die, or pull out any cables or downlights.
A spokesperson for The Department of Environment, Land, Water And Planning (DELWP) in Victoria said: "Possums are protected under the Wildlife Act 1975 and it is illegal to harass or interfere with them.
He also added that there are a number of humane control options available to stop possums getting into domestic roofs and gardens.
These include blocking off access points, ensuring tree branches are at least 1.5m from the roof, building a temporary garden fence or installing a nest box as an alternative den site to deter possums from the home.