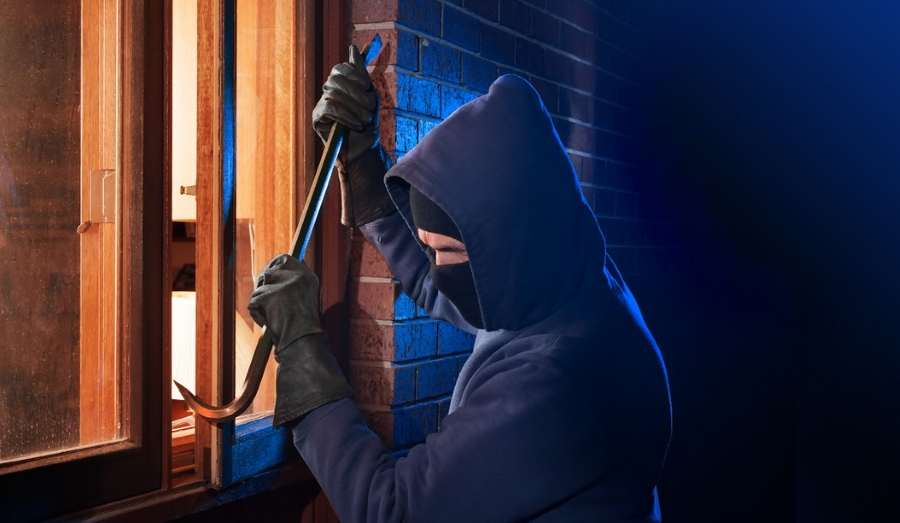 Homes should be a haven for homeowners and their loved ones. It is easy to beautify a home, but ensuring the welfare of everyone living in it can be hard to achieve, but it doesn't mean it can't be done.
There are many ways a home's security can be breached .One such example is burglary. It is quite a common case and it can happen to anyone at any time. Thus, homeowners must learn how to prevent its occurrence.
As much as the problem is prevalent, there are various ways homes can be protected from the likes of burglary, and professional security services from reputable companies, like Calamity security monitoring, can do just that as they're equipped with latest devices and equipment that could foster your home's safety.
In this article, you will learn ways through which you can make your home safe from burglars.
Examine And Update Your Home's Access Points
All the access points of your home are susceptible to infiltration by burglars. Access points range from windows to doors to attics, to name a few. If these areas are not safe enough, these can be conveniently used by criminals to penetrate your home and steal away your valuables.
To examine the state of your home's access points, you can mentally assume the position of a burglar and assess the external environment of your home. Investigate the possible loopholes a burglar can take advantage of by doing a quick but meticulous scan of the whole building.
By doing this, you're able to determine whether or not your doors and windows need safety accessories, such as deadbolts. If you want to be a hundred percent sure, you may seek the help of a professional home security company.
Clean Out And Light Up Your External Surroundings
The effects of illumination cannot be underestimated as far as your home's security is concerned. Remember that burglars thrive in poorly lit or completely dark external areas of your abode. On the one hand, during the day, they explore sections of your home that are hidden from the street.
Therefore, a properly lit and completely exposed external environment discourages burglars. When burglars are faced with such situations, they often need to devise a means to shut the lights off to remain hidden. By doing this, they run the risk of someone discovering them.
Don't Neglect Your Garage
An inconspicuous point of access for burglars is your garage. Many of these criminals have noted an increasingly disturbing pattern of homeowners either leaving their garages unlocked or placing the lock keys in a compromising position, like the car seats. Such practices put the safety of many homes at risk. Also, sometimes, there might be valuable properties placed in the garage that can get stolen by burglars.
As corny as this may sound, warning signs work wonders in dissuading burglars from coming near your home. Regardless of whether you own a dog or not, a "Beware of Dog"' or "Beware of Danger" sign can effectively keep a burglar away. Burglars would rather not risk going near a house if it means getting mauled by a dog.
Consult A Home Security Company Or Get A Smart Home Security System
It's never too late to visit or consult a home security company. It can provide real solutions to the security loopholes in your home as opposed to experimental security measures you carry out yourself. The other option is to get a smart home security system.
Some of the security add ons that may be incorporated to your building after consulting with a home security company or purchasing a smart home security system include, but are not limited to, the following:
Cameras:

These can give information on the identity of a potential burglar scanning your home or one who has already successfully penetrated your abode. 

Motion Sensors:

These detect any form of action around your home's perimeter. They can be attached to cameras and light bulbs outside the home.

Alarms:

Alarm systems produce a loud sound whenever a home is breached through the doors. They can help in alerting neighbors and security around about a burglary in progress.
Conclusion
As much as homeowners go to great lengths just to ensure the comfort and beauty of their homes, safety should still be the top priority.
You can attain the optimum level of home security by examining access points, adding extra lighting to your external environment and clearing it out as much as you can, never leaving the garage doors open, and using warning signs that could discourage any criminal from infiltrating your  home's premises. You may also consult a home security company or purchase a smart home security system.