Written by

Tess Sanders Lazarus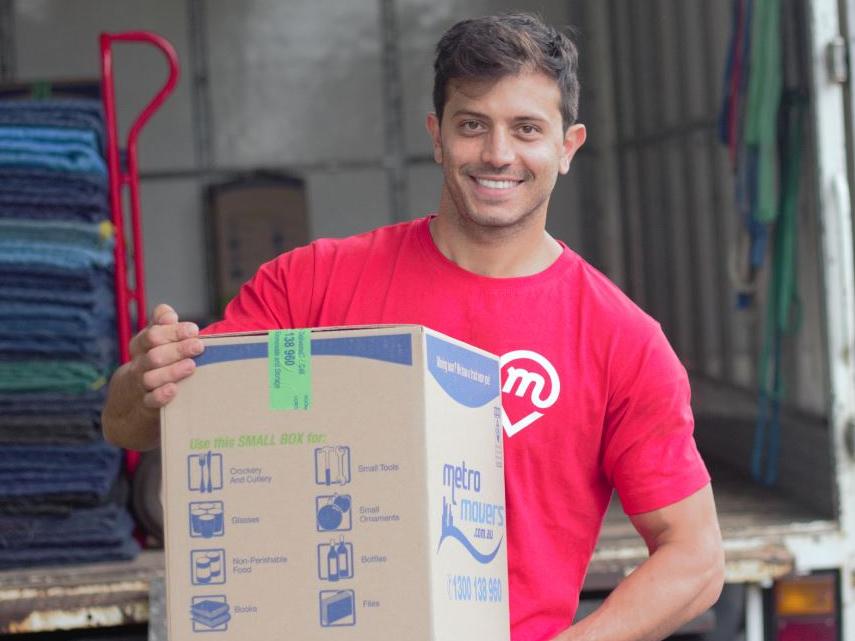 An on-demand moving app, aptly named Movepal, is set to revolutionise the way Aussies move with a quicker, cheaper and safer solution to the traditional removalist experience.  Movepal is due to be rolled out in Melbourne from February and will launch in other cities later in the year.
Ideal for local intra urban moves, Movepal addresses the struggle of trying to find and book a trusted removalist to pick up and deliver a piece of furniture on demand.
After 18 months of building and testing the platform, Movepal is ready to go live.  Financial projections reveal the company will scale quickly to Sydney and Brisbane in the first year and across Australia in the second year as brand recognition grows.
Movepal, positioned as the 'Uber for short haul moves', enables customers to easily book a removalist through the app in a few simple steps.   Users simply enter the pick up and delivery details, select the size of the move, and the app automatically matches the user to a mover.  The customer can contact the mover and track the delivery process, while payments are automated through the platform. Movepal also enables peer reviews so app users can view previous mover reviews and leave reviews themselves.
Movepal was founded by an experienced operator in the removalist industry, Peter Borain, who has operated award winning short-haul moving business MetroMovers in Sydney, Melbourne and Brisbane for the past 15 years.
When considering further growth for his moving service, Peter took inspiration from ride-sharing apps to scale into a national moving company for short haul deliveries.  He assembled a team of experts including software and app developers in-house to design and develop the app – and Movepal was born.
"Moving services can often be unreliable – 20 per cent of movers never actually even show up. Work is also sporadic, causing high staff turnover, and getting a removalist at short notice is almost impossible," Mr. Borain said.  
"However, in recent years, apps such as Uber have created a market appetite for on-demand services, particularly among millennial and Generation Z, who are the largest group of Australians and also move the most frequently.
Most removalist companies offer limited capacity and require advanced bookings, making it a complex and unpredictable offering.
"Australians find it challenging and time-consuming to find a good mover, let alone bother with insurance for short-haul moves. Movepal is a quicker, easier, cheaper and safer solution for people who want a bit more transparency and peace of mind with their next move."
Movepal offers a range of services, from moving an entire house to picking up a single item, such as a couch – which can now be delivered to your house the same day you purchased it.
Delivery for a single retail item will typically cost between $70 -  $100, depending on distance, while residential moves for a two bedroom home will average at around $300 to $500.
Movepal also enables all payments to be made online, ensuring financial transactions are tracked and recorded, eliminating the use of cash.
An equity crowdfunding campaign now live with Birchal aims to raise enough to bolster Movepal's marketing efforts, grow its following and support its fast nationwide expansion.
IBIS figures reveal that the moving and freight markets are worth $46 billion a year and according to the most recent AP Ecommerce report, next day retail deliveries have grown by 31.7% in the past year.  
Near-term revenue growth will come from onboarding some of the country's largest furniture retailers, with Movepal targeting brands like Matt Black, Barbecues Galore, IKEA and Bunnings, who's customers are increasingly expecting same day, on-demand deliveries.
"Retail is a multi-billion-dollar market, and we're already fielding strong interest from many of the large retailers and our near-term revenue growth will come from onboarding national furniture retailers," Peter added.
There are well over 8,000 moving companies in Australia, but outside the big players, most are one or two-truck businesses that often don't have access to online marketing tools and dedicated customer support.   Movepal gives approved movers the ability to source work by logging into their app on their phone.   Every Movepal mover is rigorously vetted, quality tested and insured, providing peace of mind to both the customers and movers. The onboarding process for movers includes a background check and truck assessment and furniture moving skills. After they are accepted as a verified Movepal mover, removalists can mark themselves as available and get alerted to nearby moving jobs, which they can accept through the app.  Movepal bookings include insurance cover for the customer for every move up to $10,000, while movers are also covered by liability insurance.