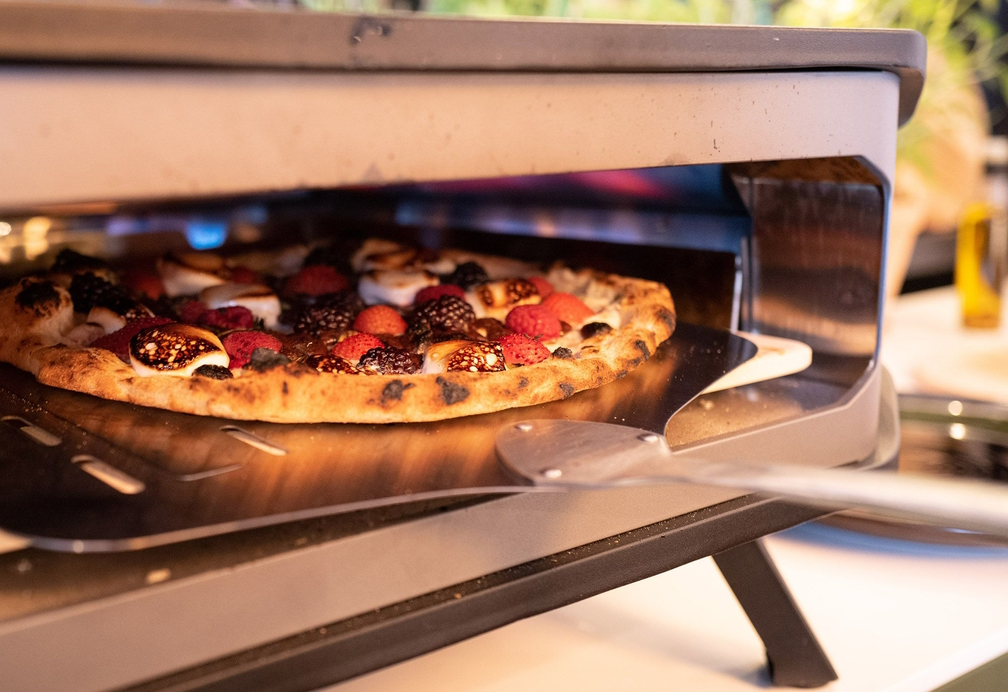 Make pizza at home, in your backyard, or on the go with Cozze
One of the world's most popular foods and made for sharing, pizza is perfect for enjoying with family and friends. Making healthy, home-made pizza just got much easier and a lot more fun with the Australian launch of the Cozze Pizza Oven, by the global industry-leading pizza oven manufacturer.
Cozze provides the perfect opportunity to change up the traditional BBQ as an outdoor entertaining food option in Australia. Similar to a BBQ, the Cozze pizza oven connects easily to a gas bottle allowing everyone to become a local pizza making expert.
Available in a 13" oven, the effective 5-kW burner and solid LFGB-approved cordierite pizza stone heats up in 20 minutes and can cook pizzas up to 34 centimetres in diameter in just two minutes.
As well as pizza, Cozze is perfect for tortillas, flatbread, calzones, and other food, including steaks which will sizzle perfectly on the pizza stone. Favourite pizza recipes by Cozze include 'The Perfect Mushroom Pizza' and 'White Peperroni Pizza'.
Made with anti-rust lacquered zinc-plated steel, the Cozze pizza oven's complementary range of accessories include a pizza paddle, cutter, infrared thermometer, and pizza oven cover. Each accessory is available separately.
The Cozze 13" Pizza Oven (with thermometer) is RRP $399.00, and is available at: AppliancesOnline.com.au
For more information visit https://cozze.com.au/
#cozzepizza