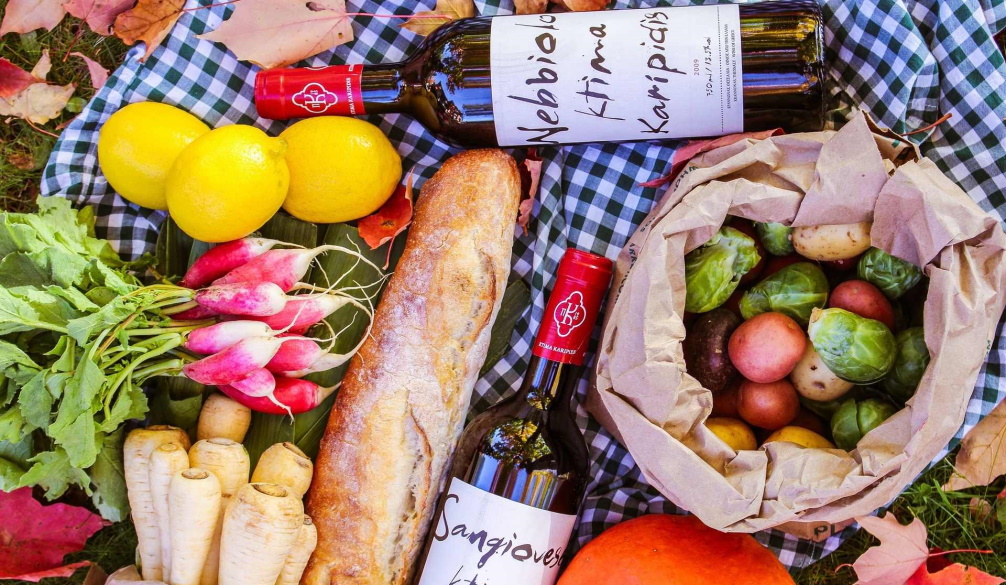 Is cooking starting to feel like a drag? Do you despise the idea of wasting long hours in the kitchen just to make an average—or even subpar—dish?
We hear you. We all know how important it is to cook on a budget, but what if we told you there are ways to make cooking more enjoyable?
Here are 10 ways to make cooking fun.
1) Find a cooking buddy.
If you live with housemates or a partner, rope them into cooking with you! Not only will this make the process more fun, but you'll be able to enjoy dinner on the table faster.
Delegating duties, such as having one person chop vegetables while the other pre-heats the oven, can be a good way to save time and get things done quicker.
Plus, if you have someone to talk to while you cook, time will fly by easily.
2) Get creative with your ingredients.
One of the best things about cooking is that you can be as creative as you want with your ingredients. Don't like onions? Leave them out! Want to add more protein? Throw in some extra chicken or tofu.
The possibilities are endless, so have fun experimenting with different ingredient combinations. You don't have to stick by the book all the time—be daring and see what you can come up with!
3) Cook with a theme.
Make cooking a fun challenge by coming up with themes for each meal. For example, you may aim to prepare a typical dish from another country every Tuesday. Alternatively, you may also focus on preparing dishes with items you've never used before.
You could also come up with other challenges, such as using only locally-sourced ingredients or trying to make a dish with as many different colours as possible. By approaching cooking with a challenge in mind, you'll make the process more exciting and never get bored.
4) Find new recipes to try.
One of the best ways to make cooking fun is by trying out new recipes. Not only will this help you expand your culinary repertoire, but you'll also get to learn about different cultures and cuisines.
If you've exhausted every cookbook you've ever owned, try looking for recipes online. There are plenty of cooking blogs and websites that feature recipes from all over the world. Let your instincts (and hunger) guide you for which recipes to try first!
5) Have friends over for dinner parties.
It's no secret that having some friends over can make you feel more inspired to cook a nice meal.
Not only will you have people praise your dishes (assuming they're good, of course!), but you'll also get to enjoy the company of others. And if you're feeling extra fancy, you can even turn it into a potluck and have everyone bring their dish.
6) Invest in some quality cookware.
Is the kitchen knife too dull? Does your frying pan look like it's seen better days? If your cooking equipment is due for a much-needed upgrade, then treat yourself to some new kitchen gear.
It doesn't have to be anything too fancy or expensive—sometimes all you need is a good quality knife to make the chopping process much smoother and less dangerous. Having new and well-functioning equipment can also set you in the right frame of mind to cook; no one likes working with well-worn kitchen tools, after all! To help you get started, look out for weekly specials from Aldi.
7) Take a cooking class.
If you want to take your cooking skills to the next level, then sign up for a cooking class! It's a great way to learn new techniques in a cooking class and gain confidence in the kitchen.
Even if you're not looking to become the next Master Chef, cooking classes can be a fun way to socialise and meet new people. And who knows, meeting people who are passionate about cooking can be a great way to reignite your love for the craft once again.
8) Clean your kitchen area.
It's hard to enjoy cooking when your kitchen is a mess. Make the process more enjoyable by taking some time to clean up before you start cooking. 
Wipe down the counters, wash the dirty dishes, and sweep the floor—you'll be surprised at how much of a difference it makes!
9) Turn up the music.
No cook should be without some good music to jam out to. After all, cooking can be pretty therapeutic. So put on your favourite tunes and let loose in the kitchen.
10) Don't aim for perfection.
One of the biggest cooking mistakes you can make is to strive for perfection. Not every meal you make will be a five-star dish, and that's okay!
Learning to accept your culinary shortcomings is a large part of what makes cooking a special experience. So don't be too hard on yourself—just enjoy the process and see what you come up with. Laugh at your mistakes, learn from them, and move on to create even better dishes in the future.