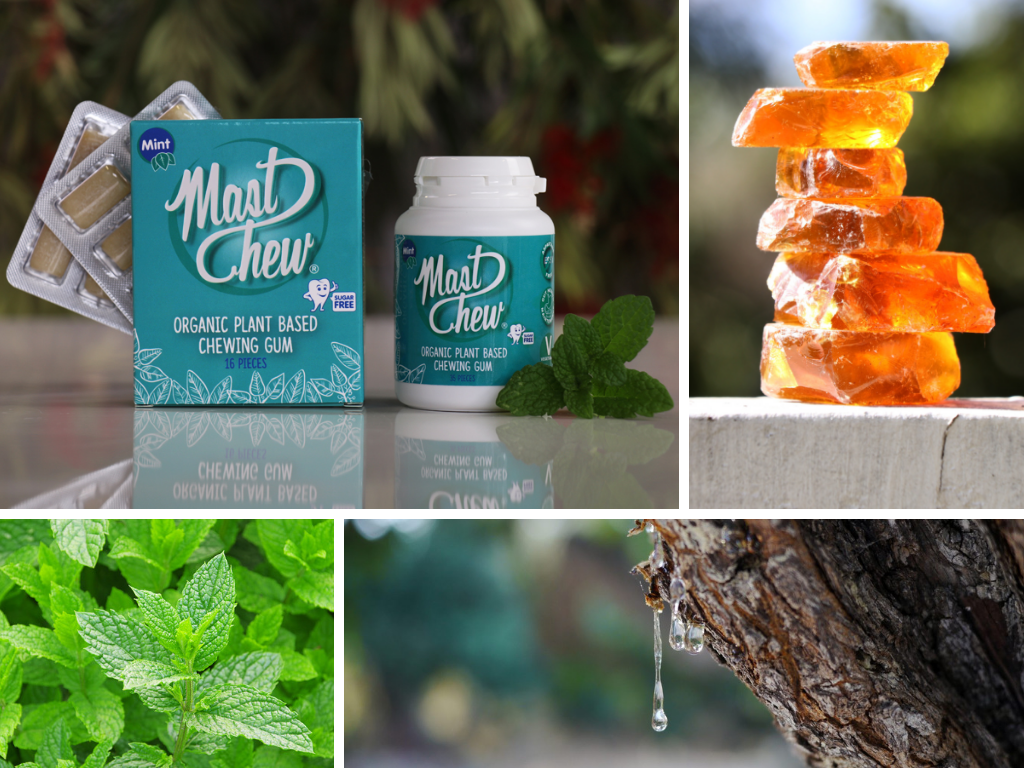 Gum you can swallow: introducing Australia's first locally made and organic plant-based digestible chewing gum


Although its been established that traditional chewing gum doesn't take 7 years to digest, it is true that it can cause a number of gastric issues when swallowed. Moreover, with many supermarket brands opting for synthetic resins, fillers, preservatives and artificial sweeteners, gum can contain controversial ingredients, such as Butylated Hydroxytoluene, Titanium Dioxide and Aspartame, that can be detrimental to the human body.      
Containing 100% natural and organic ingredients, Mast Chew is Australia's first locally manufactured plant-based and sugar-free chewing gum made from an ancient Mediterranean gum called Pistacia Resin.
Used for thousands of years to maintain gut health and treat abdominal related issues including heartburn, gastric and intestinal ulcers, Pistacia Resin is a mastic-like secretion from the Pistacia genus of trees, and is combined with Xylitol and mint to create a unique yet familiar minty fresh flavour and texture that cleanses the mouth and soothes the stomach.
Containing no synthetics, latex, sugars, colours, additives or artificial sweeteners, Mast Chew is easily digested by the body and has been shown to assist in the treatment of stomach ulcers when swallowed.
Offering antimicrobial benefits, Mast Chew assists in the aid of dental hygiene by preventing tooth decay and eliminating bad breath. Chewing of gum has also been linked to reduced stress, improved memory function and decreased hunger levels by mimicking the rhythmic act of chewing food.
Available in a 16-pce blister pack ($4.50 rrp) and 35-pce bottle ($6.95 rrp), Mast Chew is available nationwide at www.afpishop.com