Written by

Steve Riethoff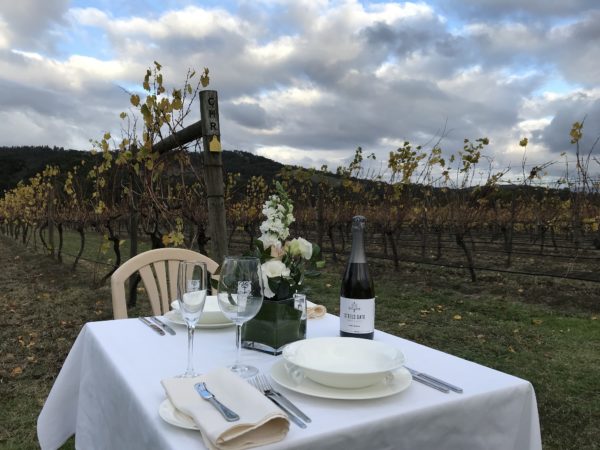 New wine platform set to redefine wine tourism launches this month with the Yarra Valley.
Wine consumers don't need educating. They educate themselves everyday through their wine experiences. The problem is, everyone is focused on 'educating' wine consumers, rather than creating wine experiences where real education takes place: at the cellar door.
More than 4 million people visit Australia's 77 wine regions every year. Despite the stock image glamour of wine barrels, vines and wine, the reality of wine tourism in Australia is standing at a bar waiting for the next small taste. There's no personalisation, customisation, uniqueness and definitely no 'education'.
An exciting new platform is launching to change all this. The days of wine tourists driving from winery to winery, standing at the bar with their glass and expecting free tastings are dying. Customers expect a lot more and a recent survey showed 72% of wine tourists are willing to pay for easy-to-access unique wine experiences.
Twenty Five Doors (www.twentyfivedoors.com) is a technology solution empowering wineries to easily create, market and deliver accessible and unique wine experiences at their cellar door. The purpose isn't to 'educate' but rather to create a personal connection between every wine lover and their favourite wineries. Wine education is, ironically, the by-product.
Through the integrated planning website, launching this month with the Yarra Valley, Twenty Five Doors brings together the wine experiences available from wineries in a region in one place. It allows the wine lover to select and self-discover the wines and wine experiences that are on offer, and plan an itinerary to get the most out a particular region that suits their tastes.
The next phase of wine tourism
Wine tourism is a global industry with many millions of participants every year. It occurs in thousands of wine regions across more than 60 wine producing countries.
The future of wine tourism is about wineries creating unique experiences and making them personal for each customer based on their preferences. Unfortunately, the status quo is nothing more than a directory of wineries (all charging advertising and premium listing fees) with their cellar door opening hours and features: there has been little advancement in connecting the whole wine tourism market in the digital space and this is where Twenty Five Doors comes in.
Twenty Five Doors assists to overcome a fundamental challenge for local wineries: most wine sales occur via traditional retail that excludes the majority of wineries, and the majority of wine tourists only visit the wineries they already know.
Through the Twenty Five Doors platform, wine lovers and wine tourists find the perfect cellar door experience, regardless of their wine knowledge. Off the back of this, and coupled with a unique Direct-to-Consumer sales channel, Twenty Five Doors helps both the wine enthusiast and the winemaker make strong, long-term connections that benefit both.
Connecting the wine lover with the wine maker – building businesses AND educating consumers
"Our core belief is that connecting the right tourist to the right wineries leads to an emotional connection between consumer and winery. It creates life-long brand ambassadors, and through repeated engagement, helps the consumer learn about wine. Do this with enough wineries, and quickly the consumer is a higher value customer, not just to one winery, but many," said Twenty Five Doors Co-Founder, Ross Maher.
"Add to this technology that makes Direct-to-Consumer sales really easy, and we have a strong and mutually reinforcing marketplace and community.
"We want to create a personal connection between every wine lover and their favourite wineries. Our platform creates personal connection with scale. This will fundamentally change wine discovery and purchase. Through personal connection comes a deeper bond between consumer and supplier, which ultimately translates into higher value sales.
How it works
Twenty Five Doors has an unique mapping feature which allows consumers to create, for free, personalised self-guided itineraries of wine regions selecting wineries which match their tastes and interests. The itineraries help all wineries to be discovered by visitors, especially the smaller wineries that don't have marketing budgets to promote themselves widely. The wineries get qualified customers delivered right to their cellar door.
There is no cost for wineries to be listed on Twenty Five Doors. Instead, consumers pay an annual membership fee and wineries pay a small booking fee only when visitors book an experience.
As a member, consumers get access to unique and exclusive experiences at wineries so they can get the best from their travels. There are no more hours of researching, driving around in circles or standing in the wineries waiting for the next small taste of wine.
Leading Australian wine authority Peter Bourne said "Twenty Five Doors is a major step forward to providing scale to the hundreds of wine makers across Australia. It will allow them to focus on what they do best, make great wine and deliver a growing audience of informed, interested wine lovers to their cellar door and to their business."
Transforming the business of wine
Maher continued, "By making wine tourism really easy, we can transform the business of wine. By empowering wine producers and wine lovers to connect directly, we are changing the way consumers find and buy wine. Twenty Five Doors offers is the link between the wine tourism and Direct-to-consumer wine sales markets, and in time, will be able to bring scale to Direct-to-consumer sales.
"By creating a personal connection between consumer and winery via wine tourism first, and then secondly, by helping wineries build their Direct-to-consumer sales channel, we distinguish ourselves within a very busy market by the intimacy we create between wine lovers and wine makers."